Use your sweet tooth to find your next destination!
 There are times when we all have an almost inevitable desire of having a delicious dessert. That might be because the hormones of happiness are increased by consuming sugared goods. A dessert can be any food which can satisfy your craving of having something sweet: from a cake, pastry or ice-cream, to a fruit or a juice. Therefore, there is a large variety of desserts available to taste and make your day more pleasant.
That's why desserts are the only things which are loved by everyone. Nearly every country in the world has a unique way to satisfy a sweet tooth. And, in Vietnam, there are plenty popular desserts to try on every occasion. Here is the ultimate dessert bucket list in Vietnam for traveling foodies to give it a try.
1.Che – Vietnamese sweet soup
Vietnamese desserts stand out amongst most other sweet dishes worldwide because of the unique, out-of-the-box ingredients added in preparing them. Those having a sweet along with the desire to explore a variety of delicacies would find extreme delight in trying out the Che, a traditional name for any pudding, dessert soup and beverage in Vietnam, made from kidney beans, mung beans, cassava, taro, tapioca, jelly and much more. The south of Vietnam has 2 main seasons, rain and dry. Just like fruit, Che is seasonal and exceptional fresh.
You can enjoy Che either hot or cold, depends on the seasons. Normally, cold sweet soups will be served in see-through glass cups with ice on the side. On the other hand, hot sweet soup is served in small bowls. There is no better way to refresh your body in the middle of a hot summer day than having a cool fresh cup of Che, and warm up your body up with a hot bowl of Vietnamese sweet soup in a freezing winter night. It's a treat that might be bizarre at first for non-Vietnamese person but there's no doubt that it will leave you wanting more.
While this unique dessert is now available at just about any local restaurants in Vietnam, it's traditionally served during special occasions such as birthdays, Tet Festival, and family gatherings. It would be impossible to list all types of che, even for local. However, there are some most popular ones that are worth a try when you're paying a visit to Vietnam.
Che chuoi – Banana with sago pearls and coconut milk sweet soup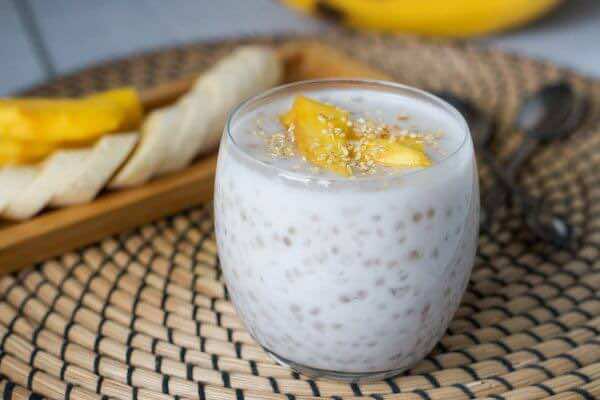 Che troi nuoc – Sweet glutinous rice dumplings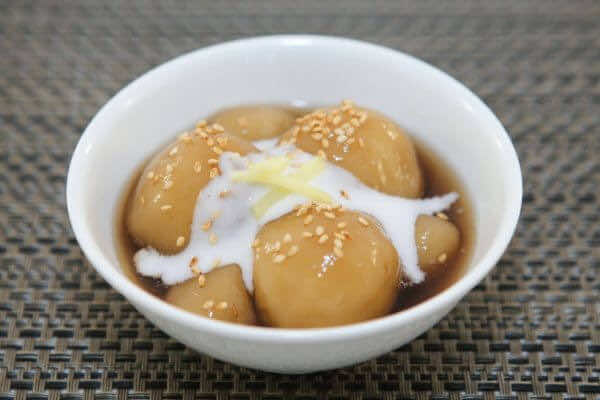 Che ba mau – Three color dessert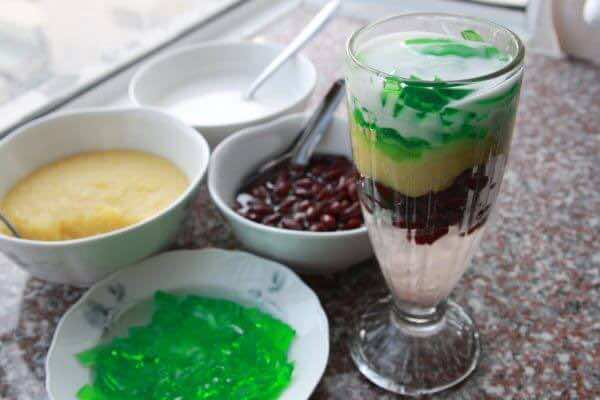 Che bap – Vietnamese sweet corn pudding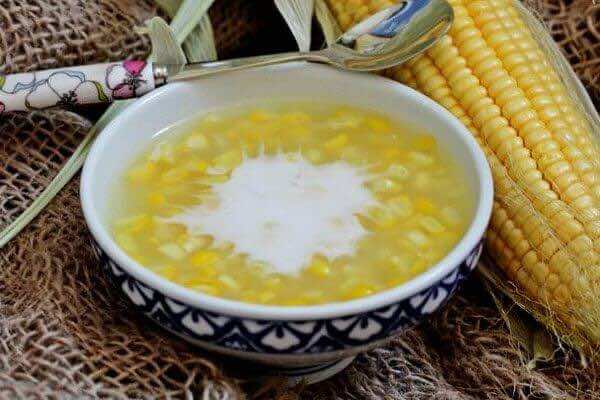 Che suong sa hat luu – Rainbow dessert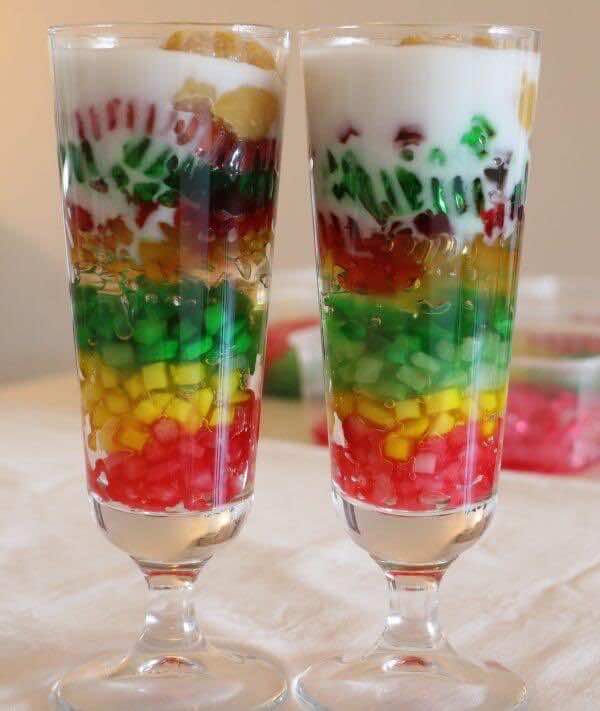 Che buoi – Vietnamese pomelo sweet soup dessert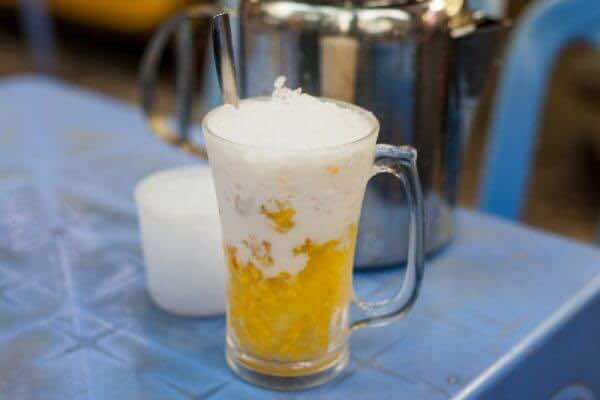 Che sam bo luong – Ching bo leung sweet dessert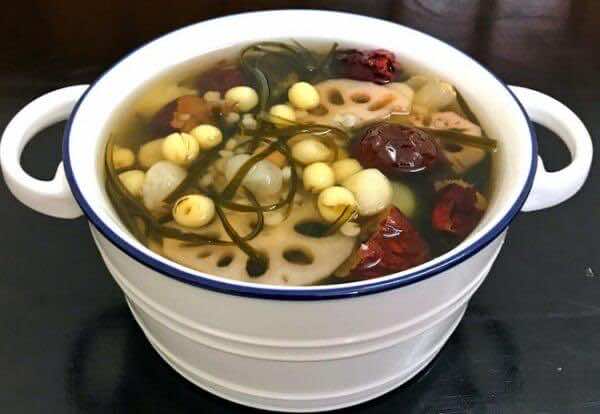 2.Cakes
There are a wide range of traditional Vietnamese cakes you shouldn't miss when you visit the country. Main ingredients of many delicious Western sweet cakes are wheat flour, cheese and butter. Most of our favorite sweet cakes are made from glutinous rice, rice or rice flour, and coconut cream. In Vietnam, cakes are not only foods but also gifts in daily life of each Vietnamese person.
Banh da lon – Pigskin cake
Banh da lon is a steamed layer cake, which includes rice flour, tapioca starch, mashed mung beans, taro (or durian), coconut milk, water and sugar. Its texture is soft, gelatinous and chewy, which explains why it is cheekily referred to "pig skin". This dessert comes in all shapes and sizes with alternating layers of green and yellow tapioca flour. The savory aroma of coconut, the riches of mashed mung beans and the softness of the cake all mingle together to create a pleasant taste that lingers on your taste buds long after you first bite.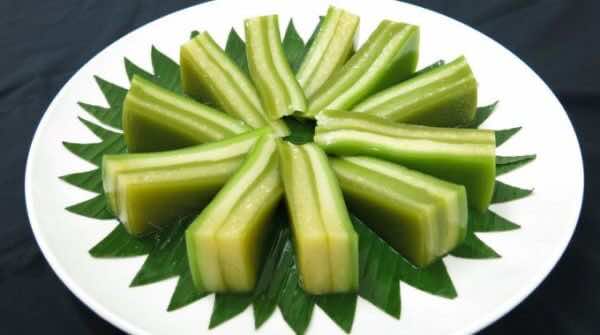 Chuoi chien – Fried banana
Fried banana is a street snack that is hard to forget. Chuoi chien is a popular Vietnamese dessert recipe made with bananas dipped in a rice flour batter and fried till golden and crispy.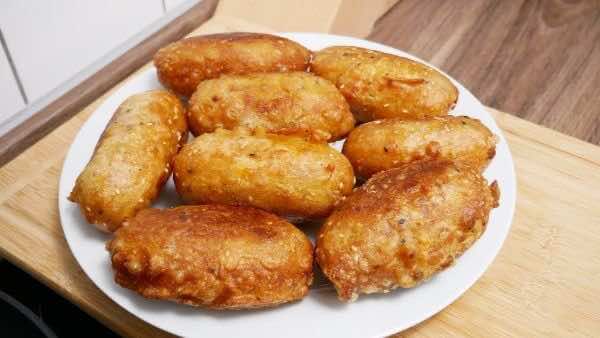 Banh chuoi nuong – Grilled banana
In the diverse spectrum of Vietnam's many desserts, grilled bananas stand out because of its distinctive taste and the perfect combination of banana and coconut milk. The most important factor deciding a good grilled banana is the coconut milk. The recipe to make an excellent coconut milk is kept secret. There are two main ways grilled banana is served: you can find plain grilled banana, or you can also find grilled banana covered with sticky rice. No matter what you get, you will get it served with coconut milk and some dried sesame or peanuts.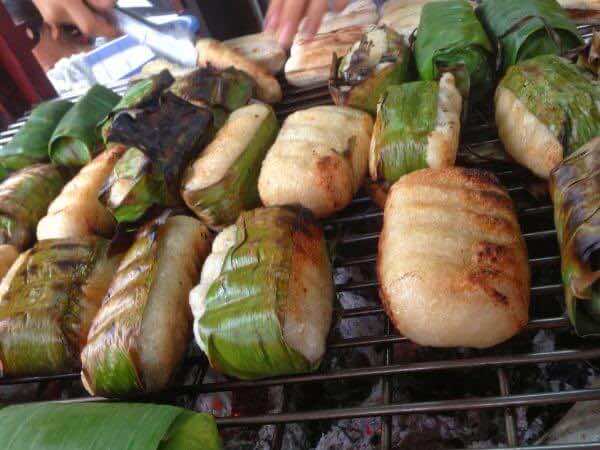 3.Trai cay – Fruit
Being geographically located in the tropical zone, Vietnam is truly a heaven when it comes to fruits. One who first comes to the country will be amazed at the countless number of colorful fruits sold at a very reasonable price in every street and market all year round. Taste all of them, as the exotic flavors and textures are something you simply won't find back at home. Southern Vietnam is the largest fruit granary of the whole country, since the region's weather is warm with long hours of sunshine, high average temperature and humidity year round. There are even tours arranged exclusively for tourists who love visiting orchards where they can witness how the fruits are grown and try fresh fruits right at the garden.
In order to show you through the wonders of Vietnamese fruits, we've put together a selection of the most delicious fruits any Vietnam traveler seriously must try.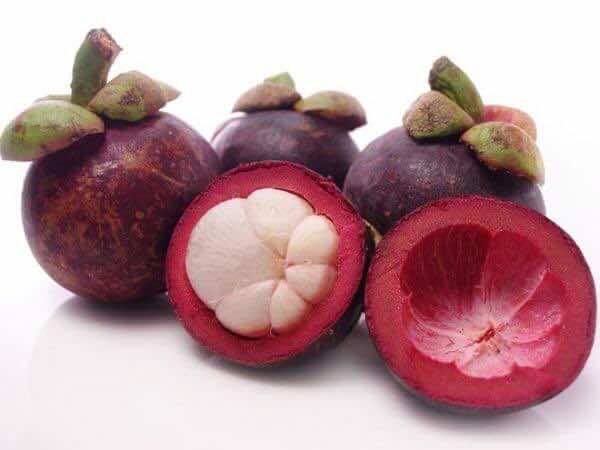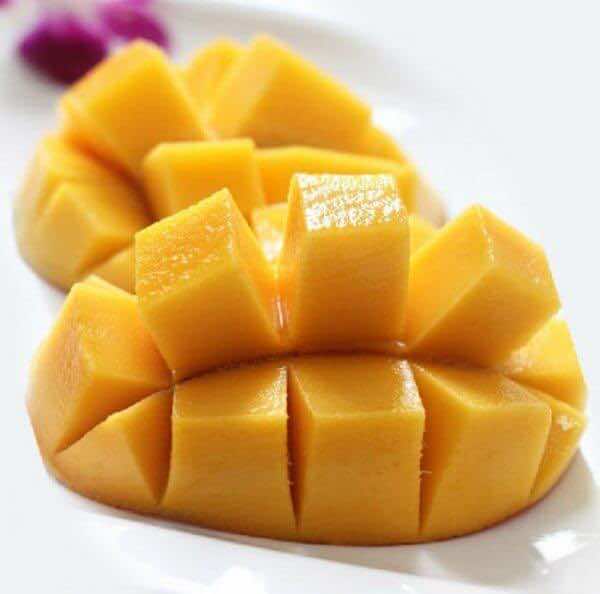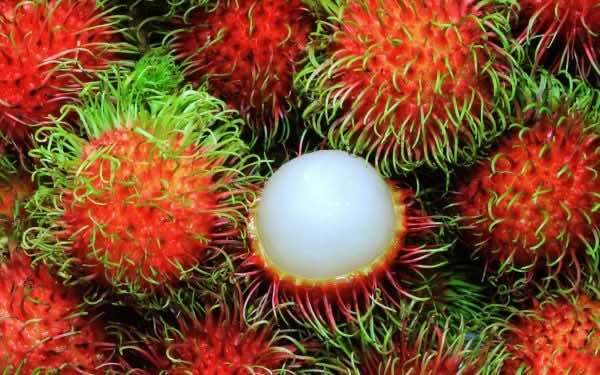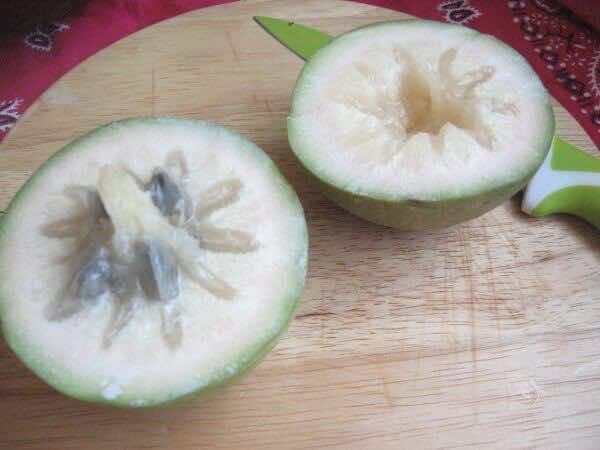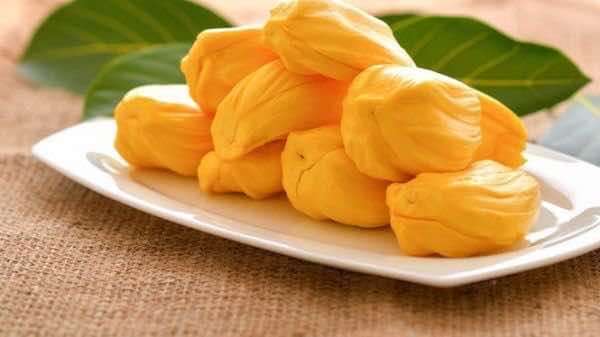 Thanh long – Dragon fruit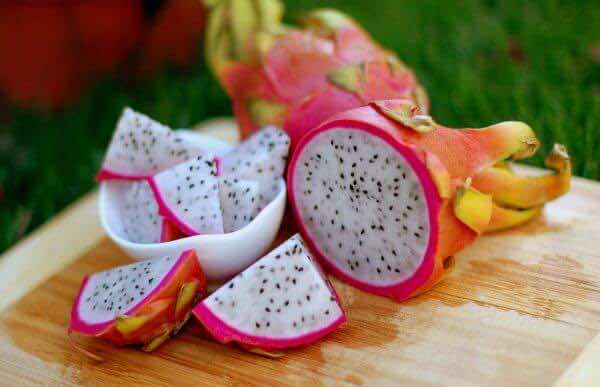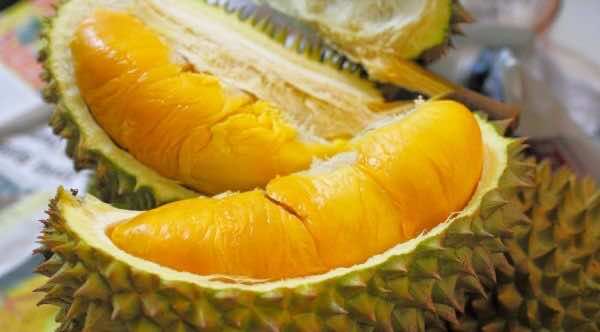 Most of us have been trained to think dessert usually consists of some combination of butter, cream, sugar, or chocolate. We try not to have it too often, but it's definitely satisfying to close a meal with something sweet. So why don't you try ending the night with fresh fruit?
4.Rau cau – Jelly
Those who prefer refreshing dessert with the right amount of sweetness will absolutely fall in love with coconut jelly. The dessert is a mixture of clear coconut juice removed from the coconut, agar-agar powder and sugar. The mixture is then brought to a boil and poured back to the coconut shell. While the bottom consists of jelly made with coconut water, the top layer is covered with coconut milk mixture. The jelly is finally chilled in the refrigerator for a few hours to set completely.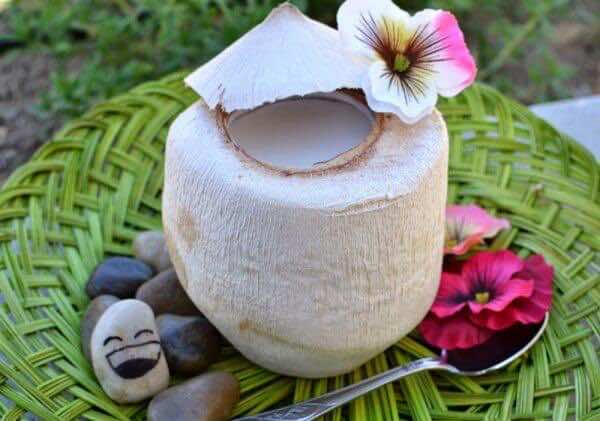 5.Tau hu nuoc duong – Sweet soft tofu pudding
Sweet soft tofu pudding is an attractive Saigon street food in Ho Chi Minh City – a foodie's paradise. This dessert has won the heart of people of all ages. Soft tofu pudding which is made with silken tofu, is almost unbelievably good. Adding sugar syrup and some ginger slices onto the soft tofu pudding, it's ready to serve. The fusion of the soft, creamy tofu cubes and the aromatic ginger syrup would be utterly tasty.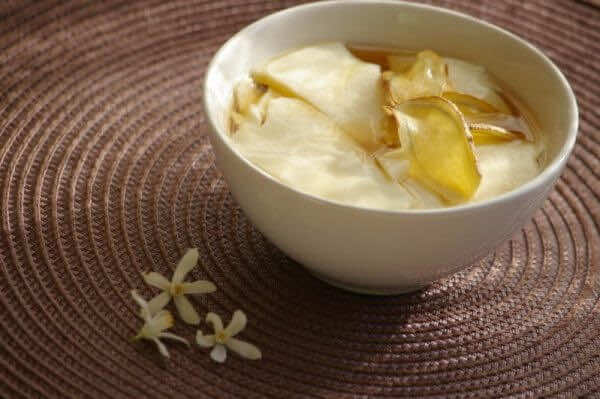 A meal isn't complete without dessert. That's true around the world, but desserts differ from country to country. Let try the selection of special desserts in Vietnam and have your own experience!