Despite numerous ups and downs of the economy, and also the drastic changes to the socio-economic landscape in HCMC, there is a special market that has maintained its special traits for decades.
 When it comes to Ho Chi Minh City, tourists might know magnificent architectural works like Notre Dame Cathedral and The Reunification Palace. Saigon is also famous for various fascinating markets being crowded and bustling at all times. With diverse choices of traditional dishes, handicrafts, and friendly vendors, getting around some famous markets in Saigon is quite great an experience, especially for tourists paying a visit to Ho Chi Minh City.
In Ho Chi Minh City, there are markets specializing in a particular type of commodities. For example, Kim Bien Market is widely famous for providing various kinds of chemicals for use in various fields, especially in garment and food, or Dai Quang Minh Market is home to hundreds of vivid handmade products, Soai Kinh Lam Market captivates first-time comers by the colorful and diverse kinds of fabric markets.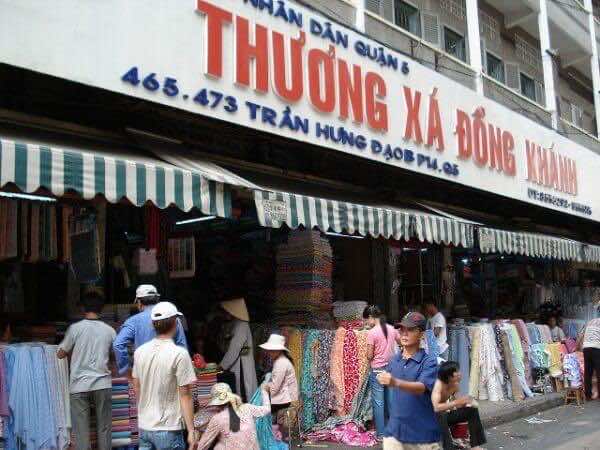 For those who want to feast their eyes on a kingdom of colorful fabrics, this market will definitely be the most joyful experience that you can have in Ho Chi Minh City. Having nearly 500 large and small-sized  cloth stalls, you are bound to walk away with something in hand and at an extremely affordable price nonetheless. Even from a near distance, you can even see the lively atmosphere of this place. Sparkly fabrics seem to become the market's signature item.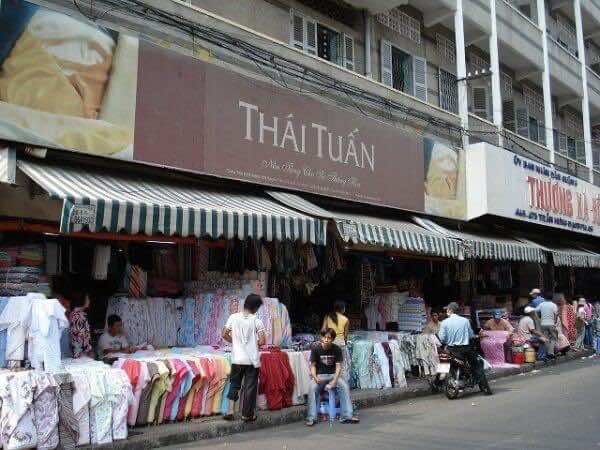 Soai Kinh Lam Market in the city's district 5 is also known for its long-established role as a crucial distribution hub of fabrics, not only for the city but the entire southern region also. It is highly recommended as avenue for tourists who want to take sightseeing tours to gain an insight into the bustling business in the city in general and the Cholon area in particular. once arriving at the fabric market, tourists might be captivated by the bustling sight of trading activities between sellers and buyers and busy pace of the market that contribute to make the atmosphere in Chinatown area more lively and animated.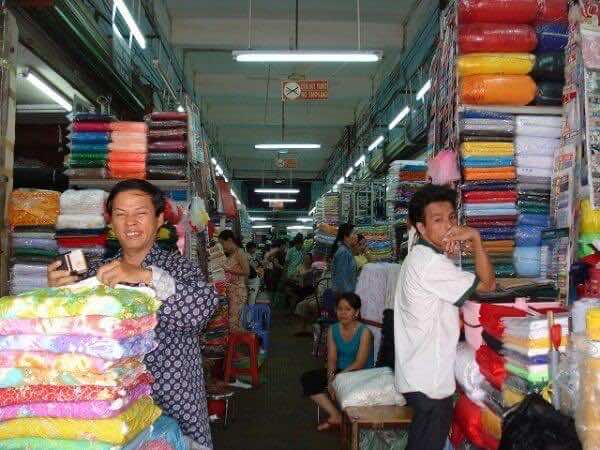 A special feature of the market is that each stall sells only one type of fabric but in different colors and textures. In Soai Kinh Lam, almost any kind of cloth ranging from spandex, chiffon, khaki to fabrics for curtains, sheets, cushions, or tablecloths are at your disposal. The bestselling items are the fabrics used for making the traditional costumes – the Ao Dai – like satin, silk, and brocade.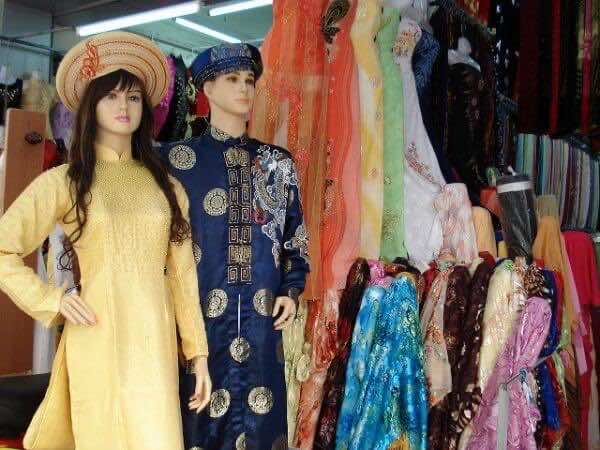 Prices are generally affordable but this is yet another wholesale market, though the stalls outside do retail. Foreigners are not among the usual visitors, so count on a limited level of English, grab a Vietnamese friend in order not to get stuck. What is more, Vietnam is a cash based society, which means that there is no such thing as a fixed price. You must absolutely bargain for the goods you wish to purchase because there will be several stores the trade the items that you want. Therefore, the best strategy in getting things at an appropriate price is not getting attached very quickly to what you want to buy. In many cases, the buyer will call you back if you walk away and agree on a reasonable price.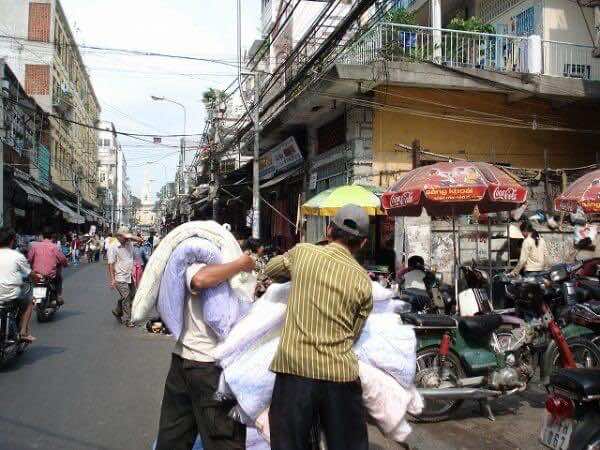 Essential shopping phrases in Vietnamese
How much is it? Bao nhiêu tiền?
This is too expensive! Mắc quá!
Lower price! Bớt đi!
Ok, I'll buy it. Ok, tôi lấy nó.
I don't want this. Tôi không muốn.
Cheaper? Rẻ hơn được không?
Address: 465-473 Tran Hung Dao Street, Ward 14, District 5, HCMC.
Wish you have an enjoyable shopping experience in Ho Chi Minh City!