Paying a visit to Cai Rang Floating Market tour 2 days 1 night in Can Tho province
The beauty of Can Tho province, Viet Nam
Can Tho province is known as the most popular destination of Mekong Delta due to its special tourist attractions and its smiling and welcoming locals. Thanks to its tremendously fertile soil, Can Tho is not only seen as Vietnam's rice basket but also referred as the home of many orchards and tropical fruit farms. And hence, tourists are very easy to catch sight of these goods in the floating markets dotted around the provincial capital.
Cai Rang floating market
It is known as a labyrinthine of canals in Mekong Delta, and thus it contributes to develop the waterway transport system and to form the special customs of the locals here. The practice of trading goods in the floating markets stands out as the image representing the tourism in this area. Cai Rang floating market may be the most prominent one that stands out into tourists' mind (compared with Phong Dien floating market, Cai Be floating market, My Tho floating market)
A first glance at Cai Rang floating market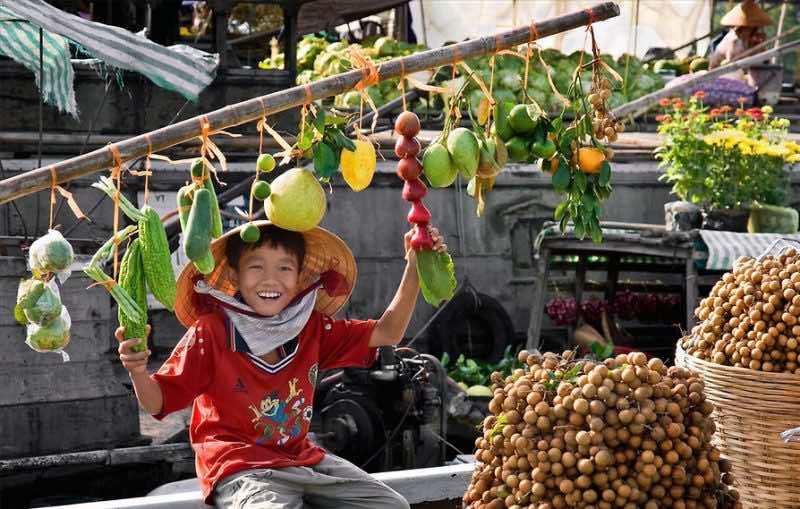 Located on Cai Rang River, this floating market is 6 km away from the center of Can Tho City (to be seen as the capital of Mekong Delta), and about 30 minutes away from Ninh Kieu wharf by boat. Although road traffic system has developed significantly these days, Cai Rang floating market keeps growing and brings value in terms of culture, economy, tourism to the country as a whole and the locals in particular.
A deeper understanding of Cai Rang floating market
 So bustling a trading scen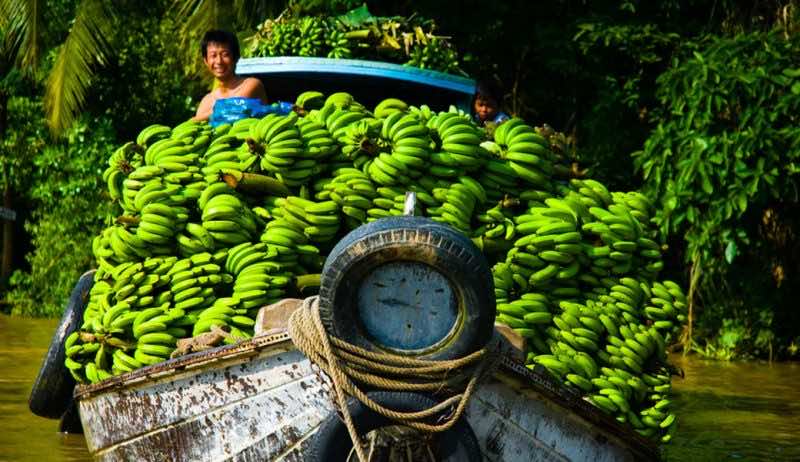 There is no doubt that the first impression of Cai Rang floating market that left on everyone is its extremely lively and crowded trading atmosphere. You will for sure feel great awe for the smooth performances of traders juggling fruits boat to boat. Especially, in the middle of such a bustling trading scene, you will find somehow strangely comfortable moments of the rustic lifestyle and the cool breeze in the early morning.
A diversity of local products
No surprisingly, Cai Rang floating market is known as the main trading centre of Mekong Delta where the locals gather here to sell and buy a wide range of products with reasonable price catering to their daily lives and tourists. A countless number of boats and sampans stay here and make the whole area more lively and stunning than ever. Do not miss your chance to try many kinds of fresh fruit such as rambutan, mangosteen, mango, durian, pineapple…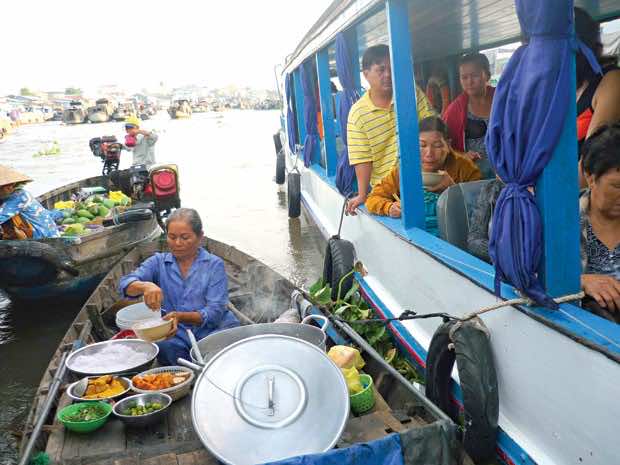 To say nothing of having interesting experience while vising the floating market, because trading activities get started in the early morning, there are so many a floating restaurant serving to both sellers and shoppers.
How to get to Cai Rang floating market
– To travel to Cai Rang floating market, you first need to go to Can Tho city, after that take a taxi or a motorbike taxi to Ninh Kieu wharf (you can buy boat tickets here). Make sure to go there early!
– Or to make it easier, you can book a tour. Do not hesitate to contact us to find dozens of tours available tailored for you.
Joining Cai Rang Floating Market tour 2 days 1 night: From 2.550.000VND(~111 USD)
Children From 5 to 10 yrs): 2.050.000VND(~89 USD)