In the past, many people traveled to visit their families, attend a celebration such as a wedding, birthday or religious ceremonies or to enjoy a few days of quiet and relaxation at some places away from home.
In the last decade, there is an emerging another exciting reason to travel – to discover and taste the food in the cities, rural areas and countries throughout the world. Often referred to as "culinary tourism", this emerging interest is visiting destinations primarily to taste and experience different foods are rapidly growing in popularity.
But, if you do not have opportunities to travel to expand your palate and discover some new dining ideas, not only can you enjoy Vietnamese local foods in Ho Chi Minh City but you also experience new cuisine in this city, particularly Chinese cuisine. There has been a long history of Chinese people living here and of course Saigon's Chinatown, is testament. It is therefore not surprising that Chinese restaurants enjoy a full and varied representation within city boundaries.
Here are some interesting restaurants in Ho Chi Minh City where you can sample specialties of this country.
1.Dim Sum House
When it comes to Dim Sum House, it's no exaggeration to say that the dim sum here is capable of awakening the senses by offering not only the aroma but also the appearance. Each dim sum in this restaurant is placed in a steamer with smoky that you can enjoy the essence of these specialties. Some famous dishes in Dim Sum House are shrimp dumpling, rice cake rolls with XO paste, Hong Kong spring rolls, black sesame and milk egg dumpling, especially frog congee with the light aroma of pandan leaves.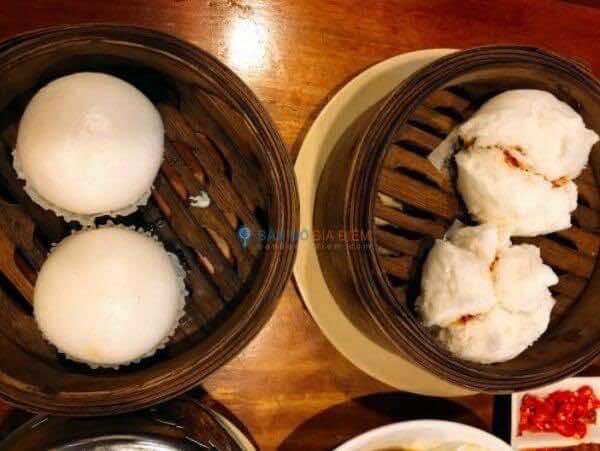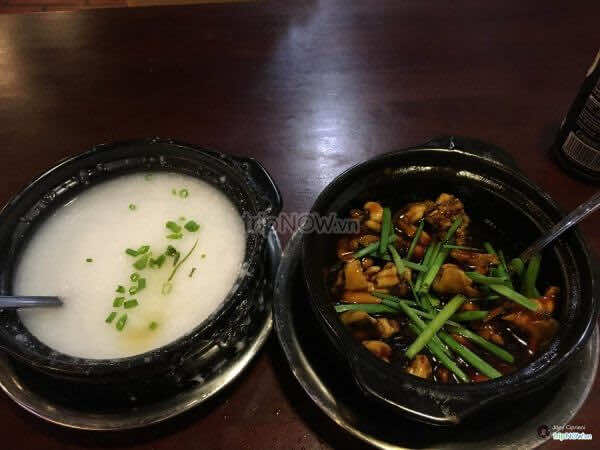 Address: 164 Le Lai, Ben Thanh Ward, District 1, HCMC.
Opening hours: 9 am – 10 pm
 2.Baozi Restaurant
The London influence is apparent as soon as you enter Baozi's cozy dining room because Baozi's story started in England, when Chris Huynh began selling Chinese-style buns from a small food card in the mouth-catering maze of London's Camden Market. Huynh soon decided to bring the concept to Vietnam. Don't miss the starters: a seaweed salad, sesame chicken wings, a homemade Scotch egg, especially "gua bao" – the fistful of moist, tender, braised pork belly, pickles, coriander and crushed sugared peanuts.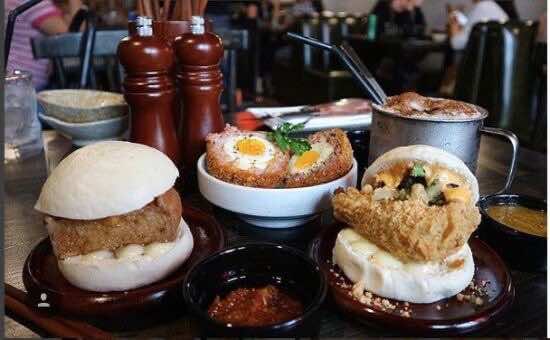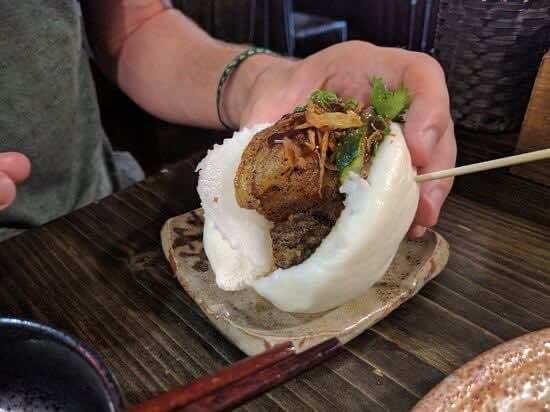 Address: 165 Nguyen Thai Hoc, Pham Ngu Lao Ward, District 1, HCMC.
Opening hours: 10 am – 1 am
3.Kabin Restaurant
One of the best Chinese restaurants in Ho Chi Minh City, Kabin specializes in Dim Sum and Cantonese cuisine. An elegant restaurant with luxurious private rooms, contemporary atmosphere, superb river views, innovative cuisine and attentive service.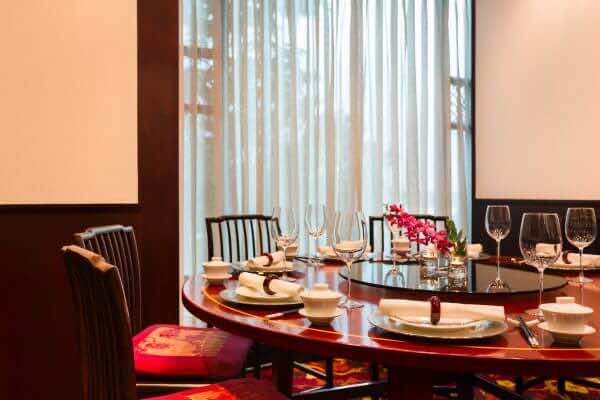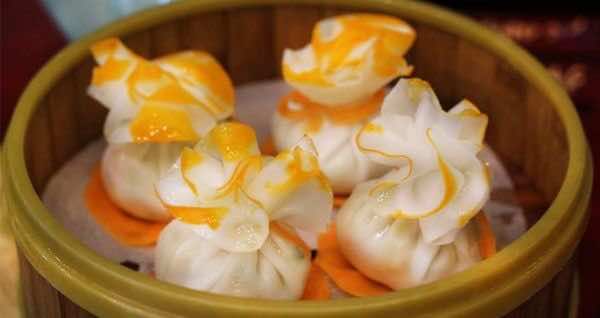 Address: Renaissance Riverside Hotel – 8 Ton Duc Thang, Ben Nghe Ward, District 1, HCMC.
Opening hours: 10 am – 11 pm
4.Tan Nguyen Thai Restaurant
Tan Nguyen Thai is a popular restaurant among Western expats, Chinese, and Vietnamese because of the best dumplings in town. This should be a stop on any food lover's visit to Ho Chi Minh City. The menu is as extensive as it is delicious, featuring nearly a dozen pages of steamed or pan fried dumplings.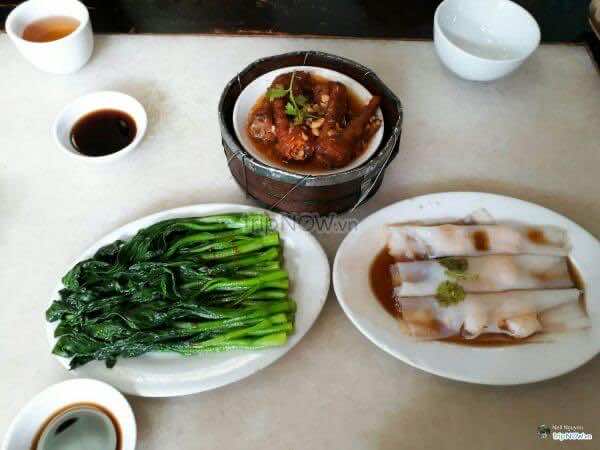 Address: 102D An Duong Vuong, Ward 8, District 5, HCMC.
Opening hours: 6 am – 2 pm
5.Orientica Restaurant
The restaurant is a mix of Japanese and Chinese cuisine, and is considered by many the best value for the money in the city. Guests have a chance to witness their meals prepared in open sight, where food is cooked in front of customers on a large iron griddle with precision movements that create an impressive display. Orientica is separated into natural elements: fire, water and ice. The décor is intimate, not overly bright, and the fengshui inspired layout adds an organic, oriental vibe that avoids the try-hard tackiness of other Asian-themed eateries.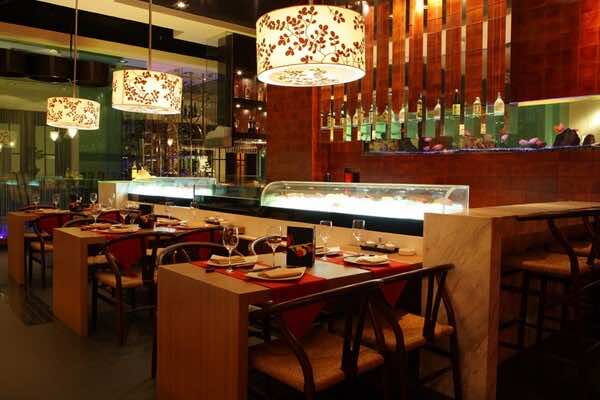 Address: Hotel Equatorial – 242 Tran Binh Trong, Ward 2, District 5, HCMC.
Opening hours: Lunch 11.30 am – 2.30 pm/ Dinner 6.30 pm – 10.30 pm
6.Tien Phat Dim Sum
Tien Phat is known as the oldest Dim Sum in Ho Chi Minh City attracting a majority of gourmets. Tien Phat ambiance shows Chinese style clearly with big signboard. Must-try food is taro cake – the greasy flavor of taro blends with the sweetness of cake and crunchy outside skin making you cannot control your taste. Shrimp meatball includes a big shrimp in cake, or steamed roll with shrimp, dipping with sauce. To finish dim sum party, why do not you try crunchy egg cake?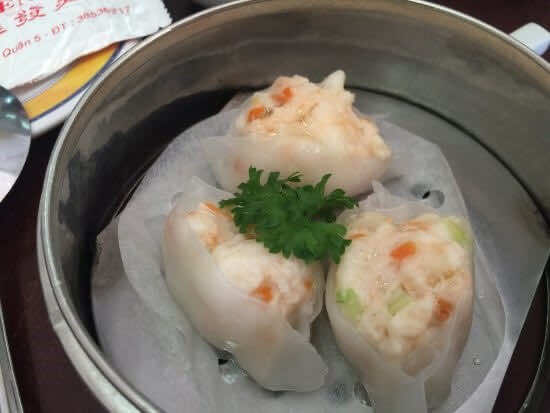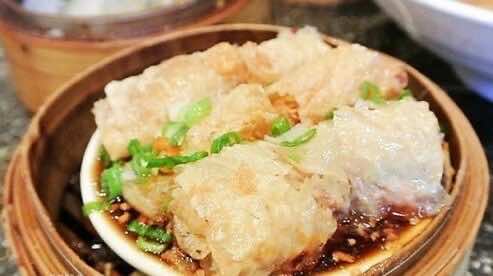 Address: 18 Ky Hoa, Ward 11, District 5, HCMC.
Opening hours: 6 am – 12 pm
7.San Fu Lou Restaurant
San Fu Lou Restaurant uses the traditional concept of a Chinese kitchen but with a new level of sophistication and a contemporary Oriental ambiance. An open kitchen, which is a first in Vietnam for a Chinese restaurant, allows diners to take in a visual feast before the food is served. At San Fu Lou, popular types of noodles are served with generous helpings of beef brisket, pork or wanton prawn dumplings for a fulfilling meal. An assortment of authentic Dim Sum is available daily, all exquisitely crafted by the master chefs. Apart from mainstream Cantonese fare, the restaurant is celebrated for roasting various meats such as Peking duck, to perfection. San Fu Lou is a place to enjoy Chinese classics with handpicked tea and allows all guests to appreciate nostalgic taste in these modern times.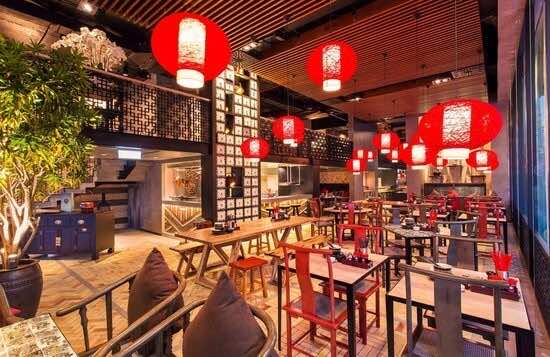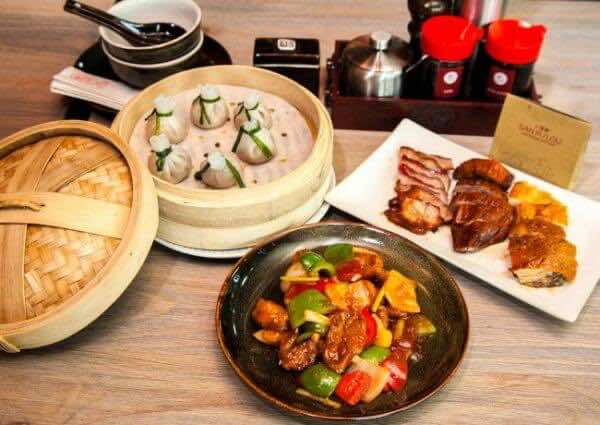 Address: San Fu Lou 1 – AB Building, ground Floor, 76A Le Lai, Ben Thanh Ward, District 1, HCMC/ opening hours: 7 am – 3 am
San Fu Lou 2 – 195-197 Phan Xich Long, Ward 2, Phu Nhuan District, HCMC/ opening hours: 7 am – 11 pm