You have already booked a Mekong delta tours, haven't you? Now, if you are preparing for the trip tomorrow, here may be what you concern: what to buy in the Mekong Delta for yourself or for your family and friends.
1/Coconut fudge
Travelling to the Mekong Delta enables you to explore lots of things even you have never seen before, one which is to visit a family business specializing in making coconut fudge. And here is exactly where you can buy it as gifts for your friends and family.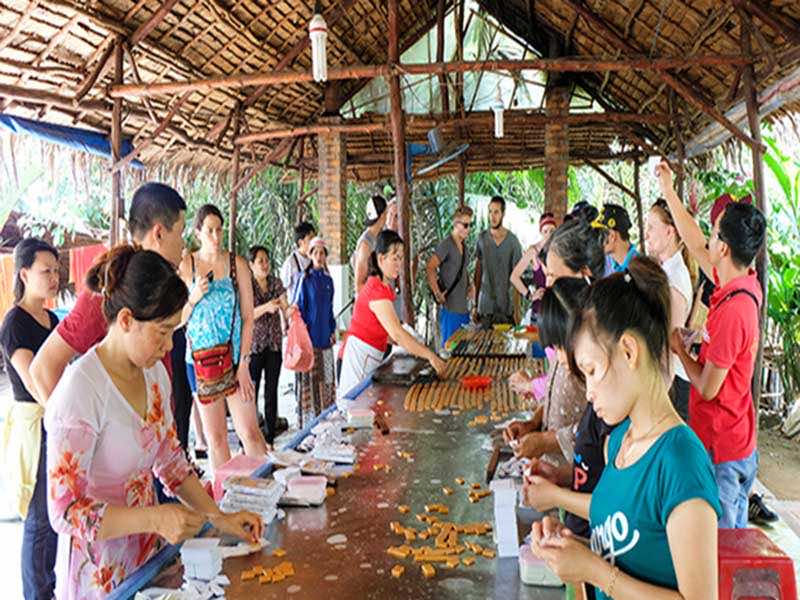 It is tasty, sweet and carries the flavor of coconut milk, enough to attract anyone setting foot in the factory. To make the fudge's aroma more outstanding, the locals often add durians, peanuts, cashew, and the extract of pandan leaves to the mixture before shaping it. Ben Tre Province, supposed to be the kingdom of coconut, it is home to plenty of fudge factories, and you can make a day trip here to perceive the rural beauty and bring back that coconut specialty.
2/Banana candy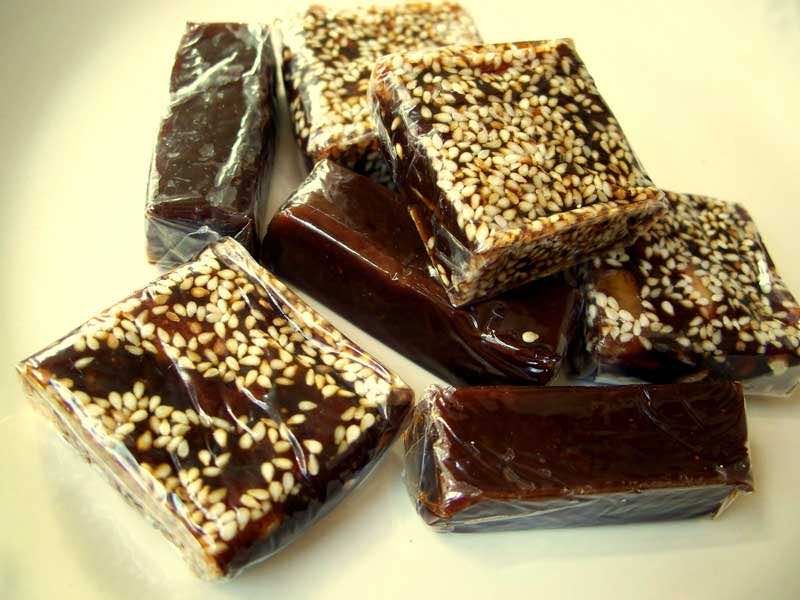 Banana candy from the Mekong Delta will melt the heart of anyone who try it. It is chewy, slightly sweet with the tastes of banana, ginger, and peanuts, all ingredients are collected right in the countryside. The best way to enjoy this is while sipping green tea; the balance of those flavors will get you more and more excited. That is the reason why the candy is normally found during Tet holiday – the first days of the new year in the Mekong Delta.
3/Pia cake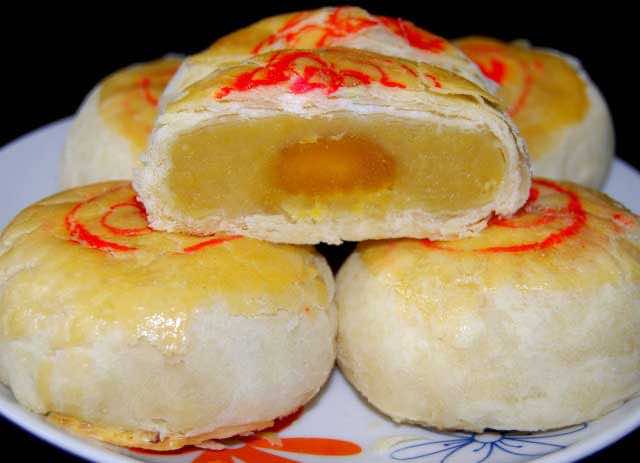 As the most renowned delicacy in Soc Trang Province, it needed to be on the list of things to buy in the Mekong Delta. It is hard to resist this cake because of it tenderness and tastiness that stimulate your tongue. The cake is made by using mixture of flour and egg while the filling varies in each type of flavor, it varies from coconut cream, mung bean paste, taro, durian, or others. Like banana candy, it should be savored with green tea in meetings with your friends.
Click here for more Mekong delta tours package from Ho Chi Minh city