In recent years, social travel networks have become increasing popular, largely thanks to a rising interest in experimental and responsible tourism. Travelers are looking for new ways to engage with local communities and delve into the heart of a country's culture.
One of the best ways to gain a genuine insight into your destination is to opt for a homestay. Offering something a night in a hotel can never provide, they give you a real experience of local life, connect you with like-minded people and can provide a vital source of revenue in struggling economies.
Discovered and architecturally planned by the French more than a century ago, the temperature climate of Dalat found up here makes it one of the most romantic cities in Vietnam. This city has so many things to offer, today in this article I'll show you the list of amazing homestays that many travelers opt for staying these days.
La Nha Homestay
La Nha Homestay is expected to bring house renters a close and familiar atmosphere as in home. This homestay has a garden, a barbecue. You can have a music party or read a book or admire dark sky with bright and sparkling stars.
This house has a separate dorm including 10 beds in a neat and well-organized room with simple vintage style furniture of beds, chairs and a table, wardrobe. You can take beautiful photos in every corner of the house.
The living room is very spacious with a lot of windows and modern design. The U-shaped lounge is adorned by bunch of colorful pillows. There are some old items collected by the host which will remind a nostalgic feeling of an old Vietnam.
Besides the dorm room, you can choose single room Violet or Tulip with differently decorated styles.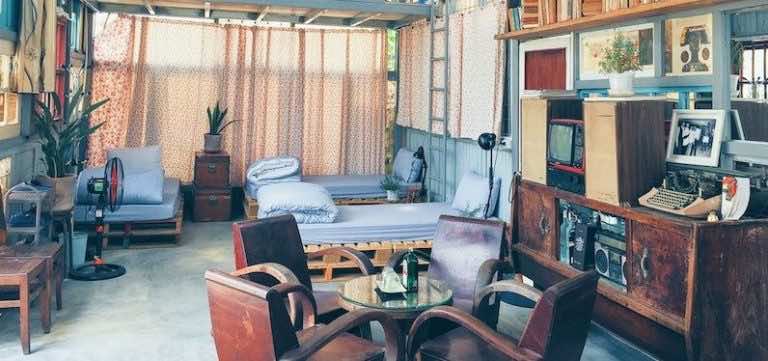 Address: 77 Hoang Dieu, Ward 5, Dalat, Lam Dong.
Yolo Camping House
With a desire to bring nature closer to your trip, YOLO has 10 tents of the total with several options for groups of 2,3,4 members. Even if you travel by yourself, you can still select a little and petty tent overlooking valley to enjoy your own space. Here you can lightly roll the door of the tent up so that the rays of sunlight from the garden and pine forest come for heating. When the sun goes off, your tent will be covered by golden light creating a sparkling area.
With the slogan "YOLO brings tents into the house, you bring a soul eager to pick up the peace", YOLO Camping House will be the great place for you to stay when traveling to Dalat City.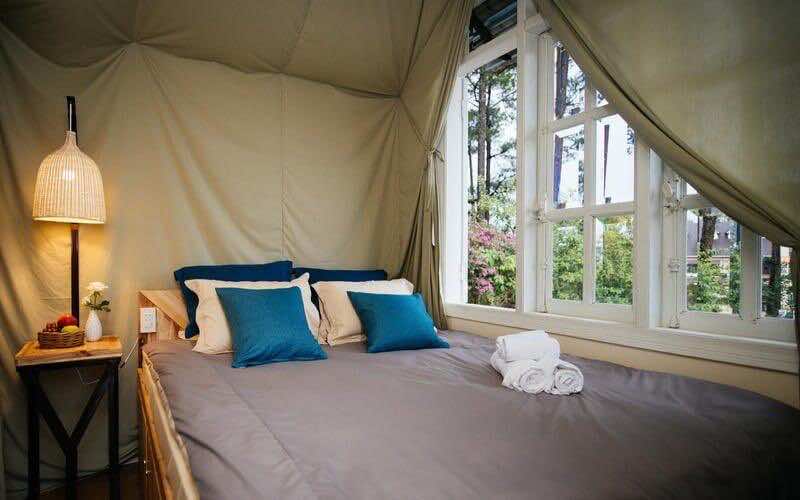 Address: 27B Ba Thang Tu, Ward 3, Dalat, Lam Dong.
Lu Tan Homestay
The Lu Tan Homestay looks like another normal villa with the simple, airy and friendly design but still is comfortable and convenient. this is the ideal place for tourists when they travel to Dalat.
The entrance leads you right to the living room, there is no reception desk like other hotels. A staff will welcome in their casual clothing that makes you feel like you are not a visitor, you are a family member coming here. The 9 rooms have their own name such as Celadon, Lotus Green… designed with very soothing color like turquoise. Lu Tan's style is similar to Japanese style but brighter producing soft and calming atmosphere. Being a very modern and charming inn, this homestay has no televisions. Instead, the rooms are equipped with stereo speakers to enjoy music.
The kitchen is very well-organized, clean where you can cook your favorite dishes. On the second floor, there is a 100-square-meter common room named Forever Spring where you can relax with your be-loved ones beside a fireplace lounge and terrace.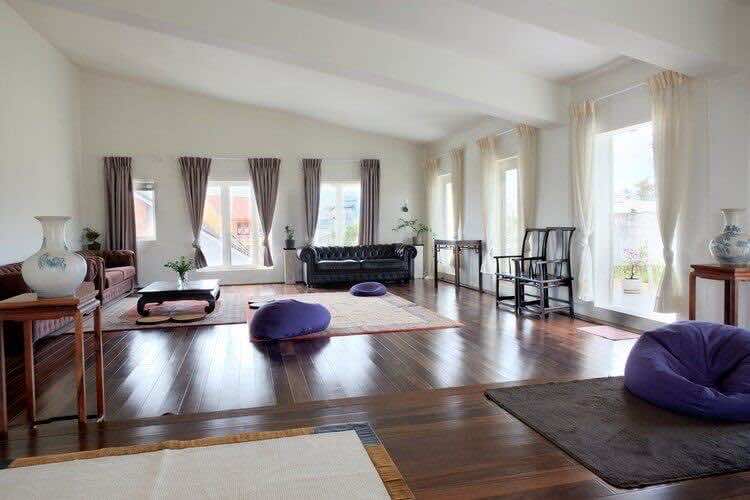 Address: 2/6 Tran Hung Dao, Ward 3, Dalat, Lam Dong.
Le Bleu
Le Bleu doesn't completely belong to kinds of hotels or resorts where have a variety of room options. Its color makes it attractive and well-known. The 2-floor timber house, which is in the middle of a hill viewing the city center, has a good position of environment with sunny day, a little cold afternoon and night, fresh and romantic atmosphere. Each Le Bleu is a pretty separate house with a lush garden or a corner of little trees at least.
There are two options for you to choose:
Option 1: 700,000 VND/day/4 people for the whole house including 2 bedrooms, one living room, a fully equipped kitchen, a toilet, and a garden (the maximum of 6 people and from the fifth onwards, 150,000 VND/day/person).
Option 2: 400,000 VND/day/2 people for a bedroom (the maximum of 4 people and the third is 150,000 VND/day/person).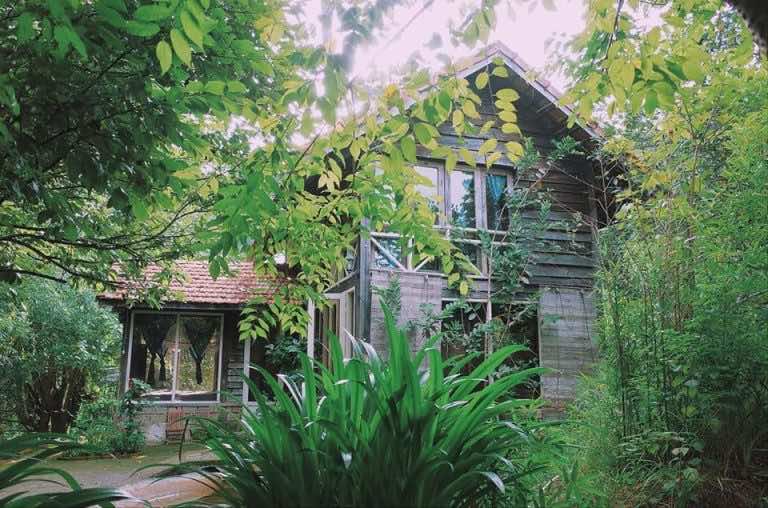 Address: Ly Tu Trong, Ward 2, Dalat, Lam Dong.
Tre's House
Decorated with colorful flowers, the house filled with French vintage vibe which absolutely is an eye-candy for those who love photographing. All furniture in the house is recycled and collected made of wood and bamboo.
There are two kinds of rooms like other homestays in Dalat: bedroom and dorm room. The 3 bedrooms have different furnishing styles placed with the very 70s Vietnamese things like a wooden chair, old table fan, cassette… And dorm rooms are places of fun for youngsters with 10 beds placed near each other. Each bed has a pretty curtain hanging in a bamboo bar to separate the room if you want privacy.
The unique European-vibed garden at the back of the house is a great place to make bonfire, or BBQ party.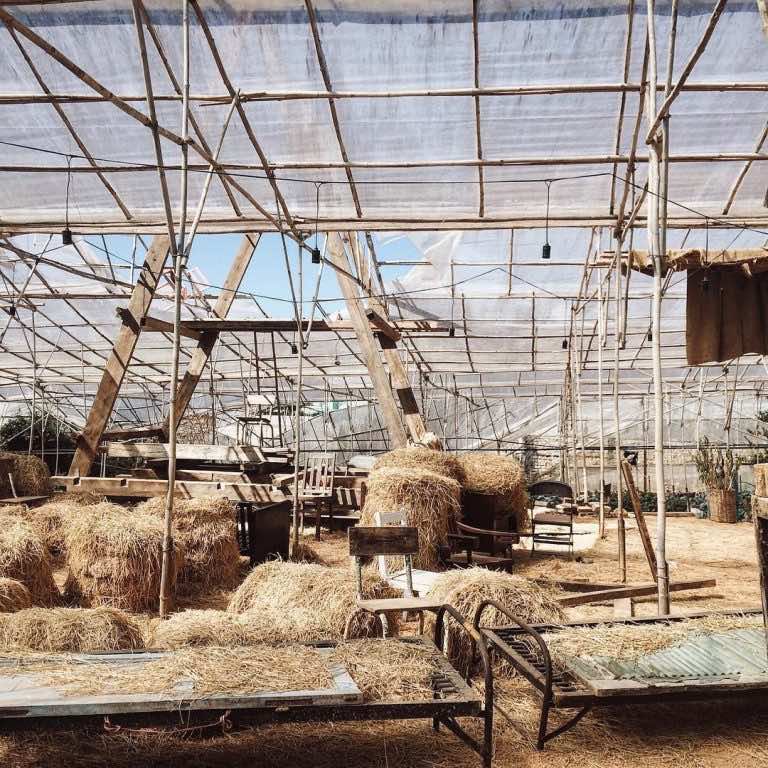 Address: 419A Vo Truong Toan, Dalat, Lam Dong.
Dalat Lacasa Homestay
With delicate architecture, a bit nostalgic and a bit of Moroccan style, Dalat Lacasa Homestay is also the aggress you should save if you are planning to go to Dalat. Due to the design of the Moroccan style house, as soon as you step into the homestay you will see white used a lot for space such as: interior, stairs, hallway, balcony… There are many types of rooms depending on the number of people going and your needs.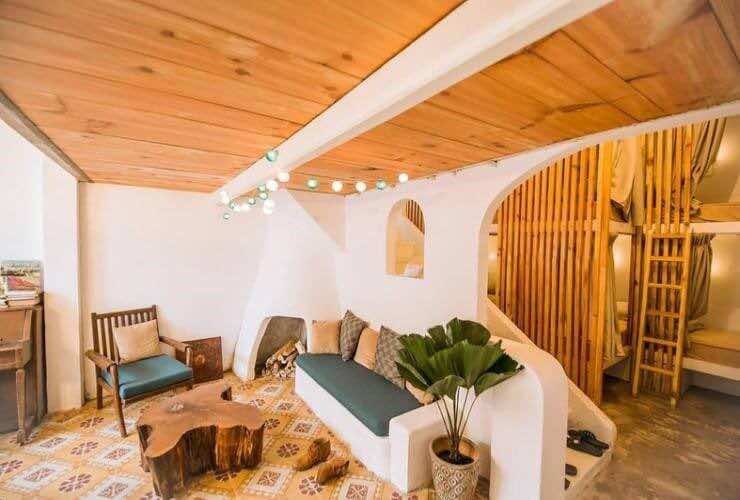 Address: 59 Thu Khoa Huan, Ward 1, Dalat, Lam Dong.
Comments
comments