Swimming isn't just good exercise for the body, it's also calming and restorative for the mind.
 Swimming has been called the perfect exercise. After all, you can get all of the benefits of an aerobic workout without any damaging impact on joints, and it can be done by both the very old and the very young. It is utilized by athletes to stay strong and keep fit when recovering from injury, and there is no fancy equipment needed – just you and the deep blue. However, swimming has many more benefits that those obvious advantages seen on the surface; its improvements to overall health go much deeper. So, let's take a big breath, and dive in!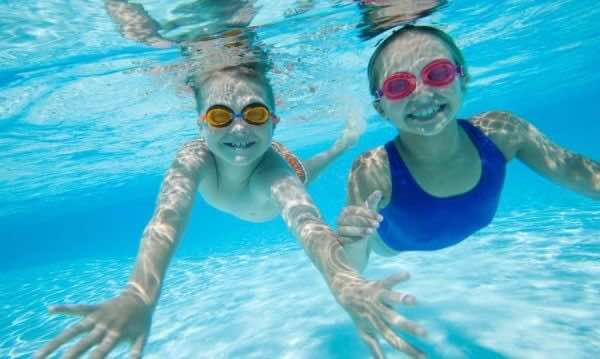 Here is the list of some best swimming pools in Ho Chi Minh City where you can chill out yourself in the hot days.
1.Van Thanh Pool
The best pool to go if you're looking to escape from the central hub is Van Thanh pool. It's about three-kilometers east from the city and is located in a well-known tourist park that's home to a large lake, peaceful pavilions, and beautifully manicured lawn areas along a bank lining the Thi Nghe canal. It is one of the most celebrated and visited pools in Saigon thanks to its low prices and relative level of comfort.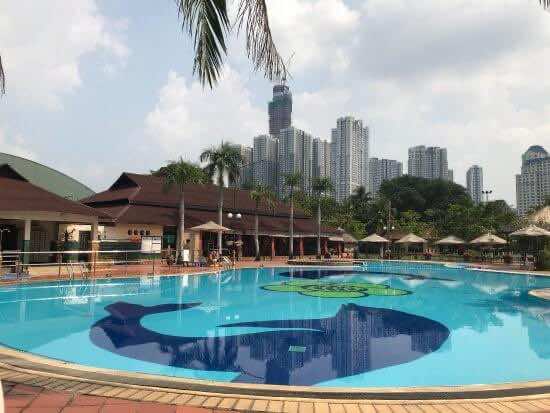 Price: 60,000 VND weekdays and 70,000 VND weekends.
Opening hours: 6am to 8pm.
Address: 48/10 Dien Bien Phu, Ward 22, Binh Thanh District, HCMC.
2.Lan Anh Club Pool
The Lan Anh club pool is a resort-style surrounded by deck chairs, which is a popular spot among the locals and expats looking to escape the heat in Saigon on weekends and holidays. It's designed for lounging in the sun and dipping in the water, rather than for swimming, so it's nice to linger, watch other swimmers, and chat in the water. If you're looking for a swim with minimal splashing, it's best to go during school hours or later in the evenings. Decent food and drink is served poolside.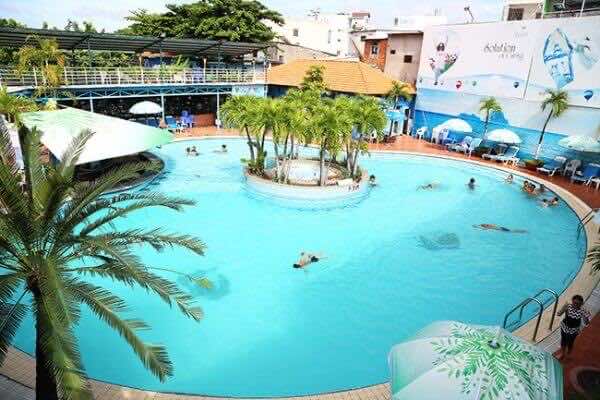 Price: 45,000 VND
Opening hours: 6am to 9pm.
Address: 291 Cach Mang Thang Tam, Ward 12, District 10, HCMC.
3.Anna Sanctuary Pool
It may be far from the central Saigon, but it's hard to image a sumptuous pool than one at Anna Sanctuary & Spa. This pool is unlike any other in this list: a long, grey stone infinity pool – the undisturbed surface reflecting the tropical foliage that grows in abundance in the riverside gardens – surrounded on three sides by a white-painted villa. It's a gorgeous setup; the perfect antidote to the noise and pollution of Saigon. Towels are included, changing rooms and showers are excellent, and at 25m the pool is long enough for swimming laps.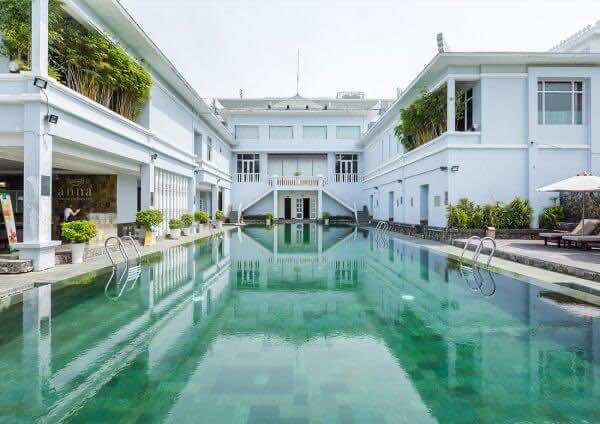 Price: 100,000 VND weekdays and 120,000 VND weekends.
Opening hours: 8 am to 9 pm
Address: 7 Phan van Chuong, Tan Phu Ward, District 7, HCMC.
4.New World Saigon Hotel
Step out on The Terrace on Level 2 and you'll see the 301-square-meter, lake-shaped swimming pool, with a small herb garden and Splash Pool Par. Although the price is quite high compared to other public swimming pools, the location of this high-end hotel makes it ideal for travelers who would like to relax and take a quick dip after their long journey.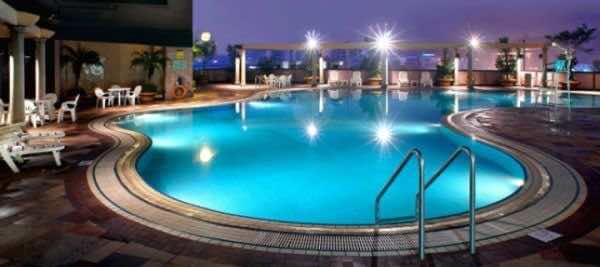 Price: 350,000 VND for the pool and 500,000 VND for the pool, sauna and gym.
Opening hours: 6 am to 10 pm
Address: 76 Le Lai, Ben Thanh Ward, District 1, HCMC.
5.Rex Hotel Pool
Atop the fifth and sixth floors of the Rex Hotel are two outdoor swimming pools. The sixth-floor rooftop pool is a simple 20-meter rectangle that's suitable for hanging out poolside or for an hour-long wade in an afternoon of blistering heat. The price is more reasonable than other luxurious hotels in district 1.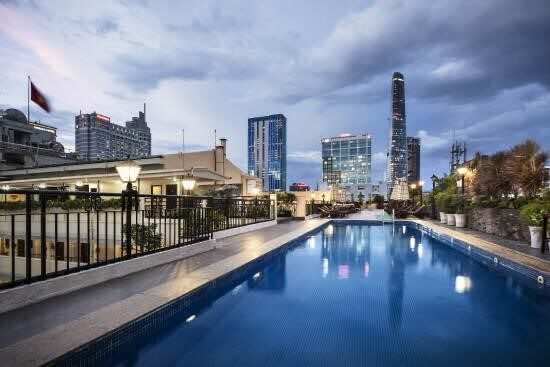 Price: 175,000 VND (includes sauna access)
Opening hours: 6am to 10pm
Address: 141 Nguyen Hue, Ben Nghe Ward, District 1, HCMC.
6.Victory Hotel
This quaint 3-star hotel in District 3 has an admirable rooftop pool, with a decent view to match. This is a great place to chill under the sun and take a dip. Plus, a monthly pass to both the pool and gym costs a very reasonable 800,000 VND. Actually, you'd be hard pressed to find a hotel in the center of the city for this price.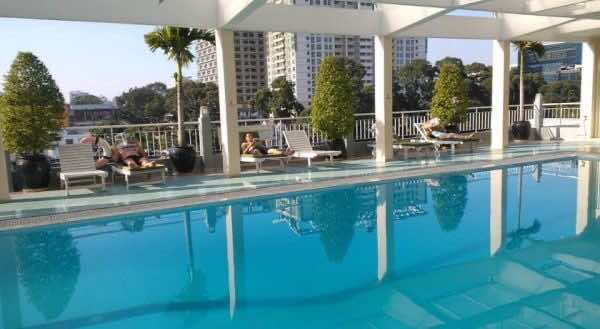 Price: 60,000 VND (includes access to the gym)
Opening hours: 6 am to 10 pm
Address: 14 Vo Van Tan, Ward 6, District 3, HCMC.
7.Lam Son Swimming Pool
Tucked down an alley full of locals and corner café in Cho Lon, the Lam Son swimming pool has an Olympic-size outdoor swimming pool (50 meters) that is appropriate for general fitness swimming and freestyle laps without nay fuss. The facilities are quite old, but it's cheap and clean. Separate from the main pool are two smaller pools exposed on a lower level – a small one for children and a 25-meter rectangle for casual swimming.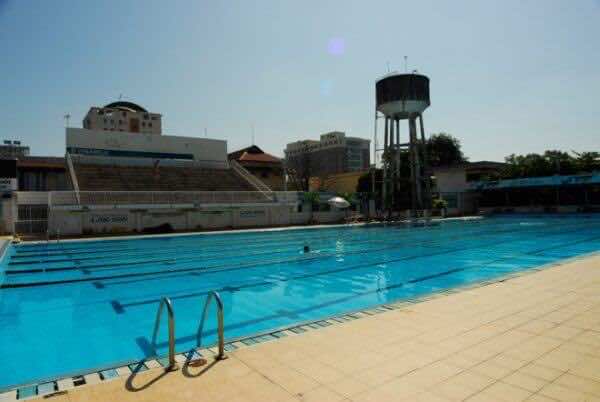 Price: 25,000 VND
Opening hours: closed on Monday, 5.30 am to 7 pm weekdays and 5.30 am to 7.30 pm weekends.
Address: 242 Tran Binh Trong, Ward 4, District 3, HCMC.
8.Yet Kieu Swimming Pool
They have two pools: one 25m and one 50m, both of which are divided into swimming lanes. The people who come to Yet Kieu come to this pool to swim, not to play around in the water or sunbathe next to the pool, so this is a great place to do some laps. The changing rooms and showers have been renovated and they are now easily the best quality of all cheap public pools.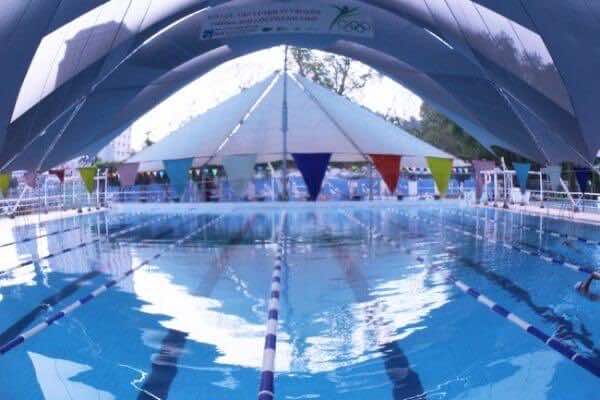 Price: 20,000 VND (50-meter pool) and 15,000 VND (25-meter pool)
Opening hours: 5-7 am, 11 am – 1 pm, 4-6 pm on weekdays and 5-7 am, 2-6 pm on weekends.
Address: 1 Nguyen Thi Minh Khai, Ben Nghe Ward, District 1, HCMC.