The southern Vietnamese city, formerly called and still referred to as Saigon, is changing at a speed that outpaces the most reckless of the city's motorcycle taxi drivers. Business towers, office blocks, glitzy shopping malls, high-end real estate developments, urban regeneration projects, visually stunning new bridges. Hence, almost all corners are picture perfect ready.
Instagram is the traveler's social media of choice these days. This sharing of experiences has not only created communities where people can connect and share their lives, but it can also shine the spotlight on significant social and environmental issues.
If all your best trip inspiration comes from your Instagram feed, then check out all the top instagram-related posts in Ho Chi Minh City.
1.Nha tho Tan Dinh – 'The pink church'
You just have to mention the "pink church" and everyone knows which one you mean. This Catholic church is the brightest building in the area. Tan Dinh Church is one of Saigon's oldest and most important Roman Catholic institutions.
Situated on Hai Ba Trung street, it mesmerizes every visitor by the white elegant motifs, pink hue setting, curved arches and finely carved details. In addition, the tranquil atmosphere and the gentle bells inside harmoniously create a unique splendor and peace from the treadmill of the life. Tan Dinh Church becomes not only a stunning architectural work that is listed as one of the historical, cultural and tourist attractions in Saigon, but also the sacred place for the parishioners to display their belief and join a lot of charity activities.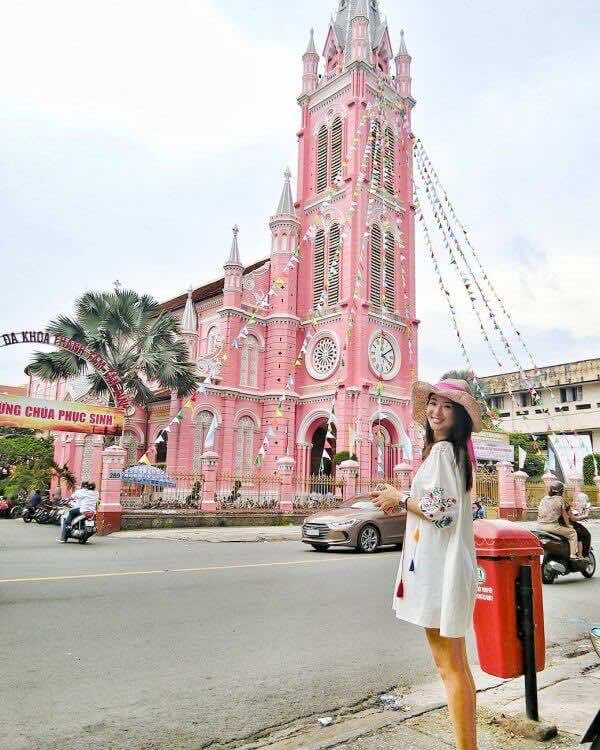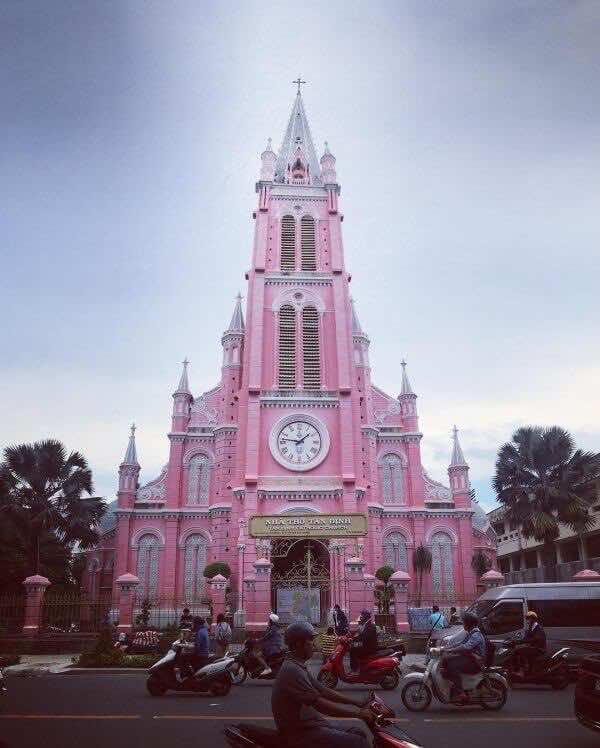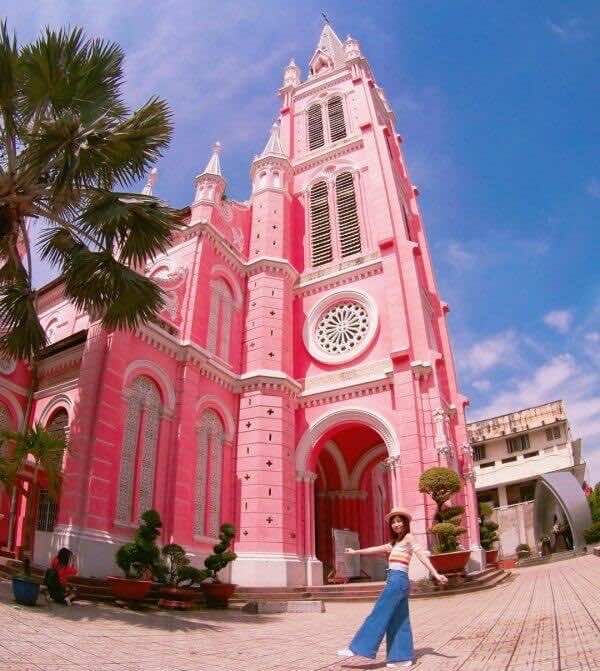 2.Bitexco Financial Tower
Ho Chi Minh City's Bitexco Financial Tower- Sky Deck stands 262 metres high at the center of the city's business district. Bitexco Financial Tower, the highest building in the city provides an ideal spot to view the city in its night lights. Standing on the Skydeck on the 49th floor of this famous building, you will be amazed by the city's spectacular scenery. The Skydeck also has modern binoculars helping you to explore even the smallest corners of the city.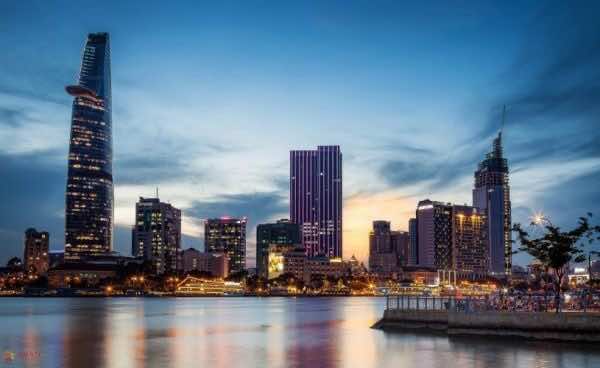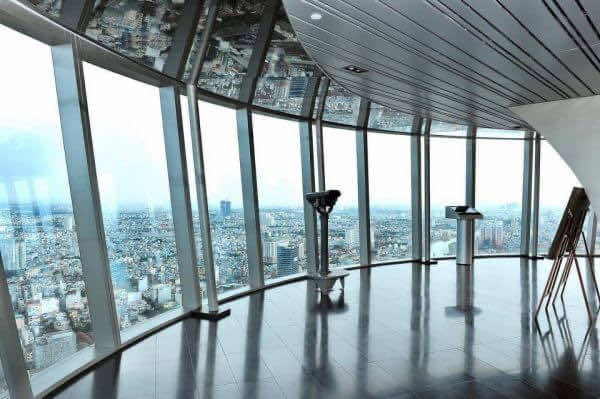 3.Nguyen Hue walking street
When it comes to Ho Chi Minh City, it is usually mentioned to the highest building of Vietnam-Financial Bitexco Tower, Notre Dame Cathedral, the museums and street foods. But Saigon has already added a new tourist attraction. This is Nguyen Hue walking street which becomes an ideal destination not only for Saigon people but also for tourists near and far, especially the ones who like to enjoy the vibrant of nightlife. Especially, do not miss 42 Nguyen Hue apartment building where is full of awesome coffee shops with great views straight to the walking street as well as fantastic corner scene to take photographs. The nightly congregation of locals here is a great experience of people watching.
Young Saigon people, aside from chatting friends at coffee stores, now are able to leisurely walk on a foot street. Here, tourists can both take a stroll to avoid intense hot weather, selfie with friends or arrange a dating with your half-apple. Saigon does into the heart of tourists with such these simple things.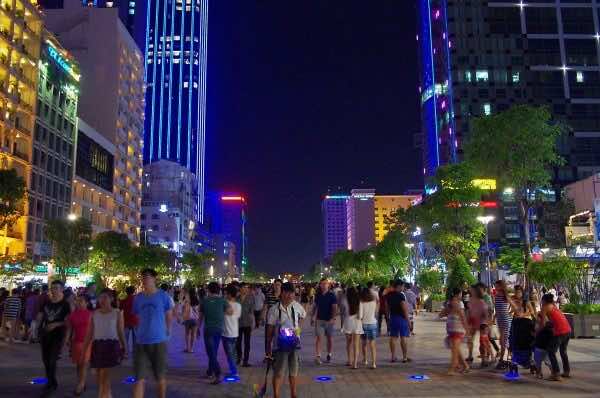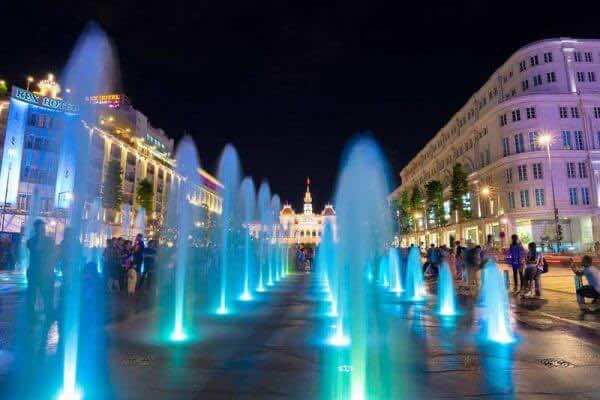 4.Bui Vien backpacker district
The Pham Ngu Lao area in Ho Chi Minh City is known as the 'backpacker district' where most backpacking travelerers stay during their holiday, made up of two parrarel streets, Bui Vien and Pham Ngu Lao. Not just a place to satisfy the stomach, you will find other tourist friendly services available in the area as well. From massages, mortobike rental, to travel agencies, there are plenty of things to make your trip to HCMC even more fun. Also be lookout for many souvenir shops. You will be delighted by the affordable and wide range of merchandise you can buy from these stores from paintingsm statues to clothing and bags. The busy street filled with motorcycles and people passing by can serve as a good background for your photos on Instagram.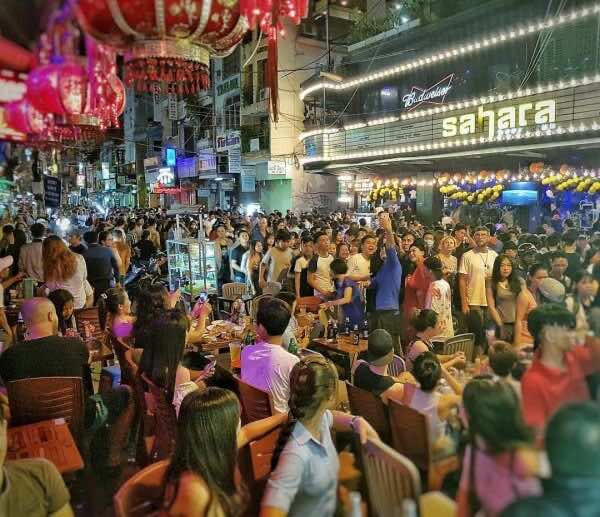 5.Notre Dame Cathedral
Notre Dame Cathedral was built between 1863 and 1880 under the French colonists, located in the middle of Saigon's chaotic District 1. The church has an overall neo- Romanesque design. All building materials were imported from France. The outside wall of the cathedral was built with bricks from Toulouse. Although the contractor did not use coated concrete, these bricks have retained their bright red color until today.
It is very easy for you to catch sight of teams of photographers with wedding couples, the bride either in European white dresses or traditional costume.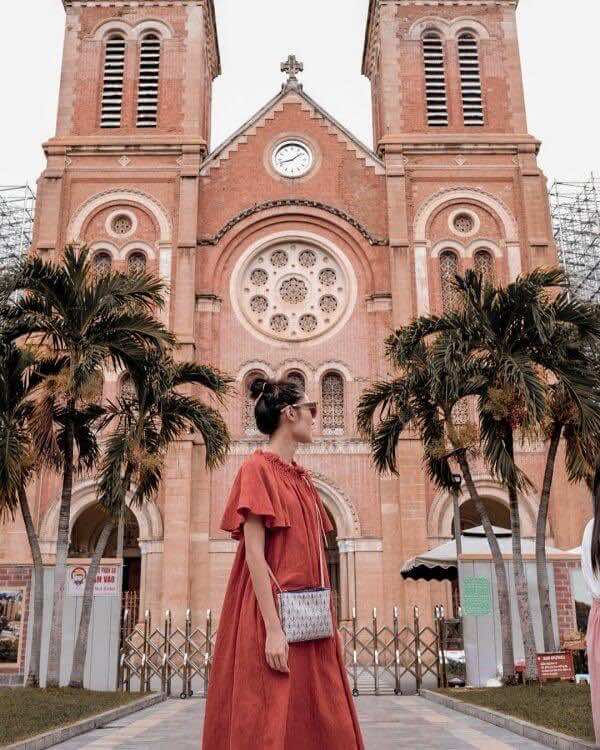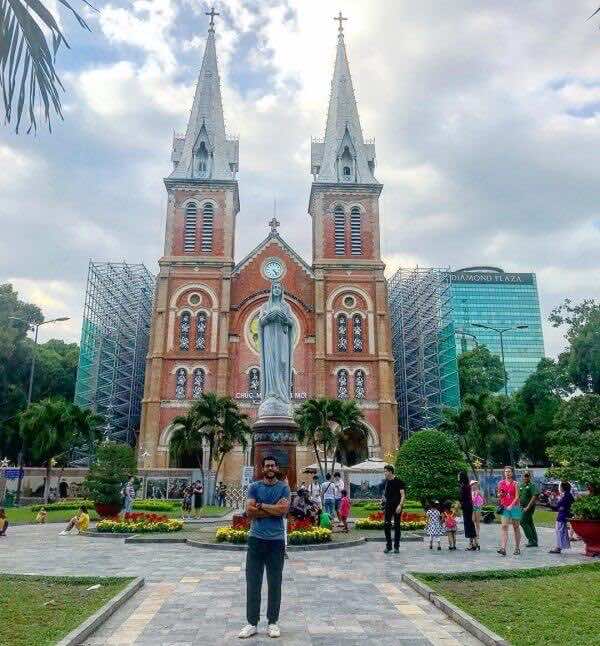 6.Ho Chi Minh Fine Arts Museum
The yellow, the dramatic colonial era building that houses the Fine Arts Museum never fails to impress. Apart from the eye-catching color and picturesque façade of the building, each floor is also decked one-of-a-kind tiles which can be considered as art pieces on its own created between the 7th and 17th centuries. Added to this, contemporary works of art designed by prominent foreign artists and Vietnam's ethnic groups. Inspect silk, lacquer, and woodcut paintings made in Hang Trong, Kim Hoang, and Dong Ho styles.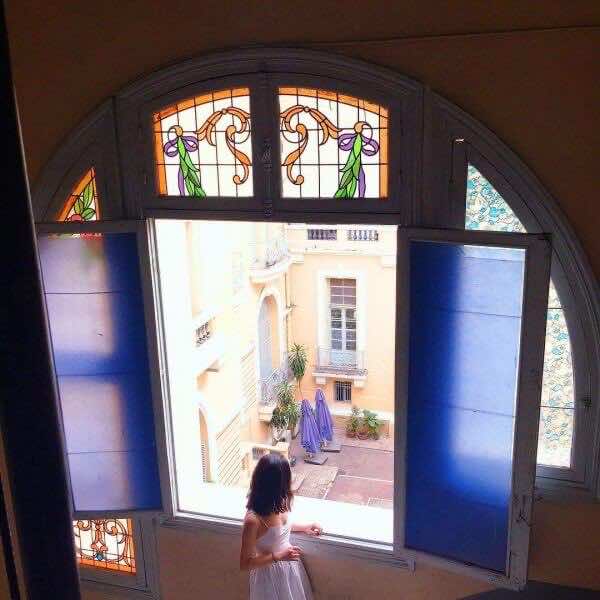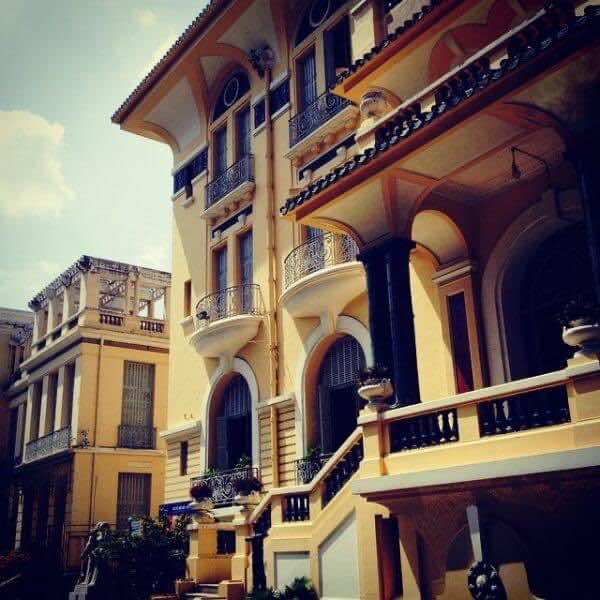 7.Central Post Office
From Notre Dame Cathedral, you just need to take some steps towards the Central Post Office. Its Gothic- styled began in 1886 and remains one of the country's most celebrated structures. Inside, beneath a long, domed roof, walls decorated with French colonial maps flank a portrait of Ho Chi Minh, while the elaborate tiled floors complete the refined look.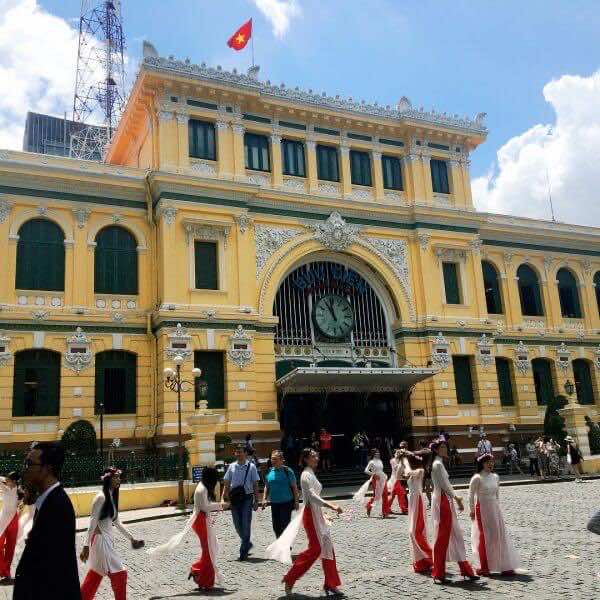 8.Ben Thanh Market
Ben Thanh market has been operating since 1914 up to the present and it is known as one of the oldest markets in Saigon. Interestingly, not only does this 100-year-old market trade daily stuffs, but it also witnessed all the historical happenings of HCMC, or in other words, it is a great place for tourists to experience the duel- existence between ancient and modern Saigon. Added to this, you can find a great deal of items ranging from clothing, fabric, jewelry, and special Vietnamese dishes. And I have to notice that bargaining is a must here because the sellers always want to have the price as high as possible and expect prices to be reduced by around 50%. Added to this, visitors should be wary of your pockets. These kinds of views are great subjects for photo walks or photo enthusiasts. You get to tell a story, another side of Vietnam that isn't always captured on Instagram, with just a simple snap.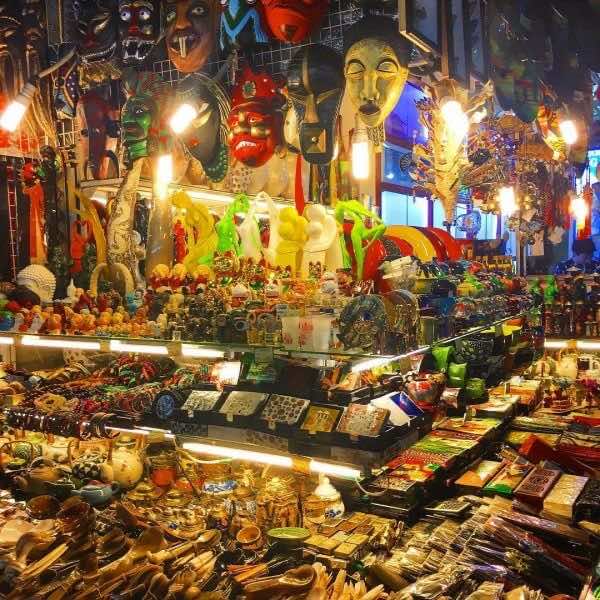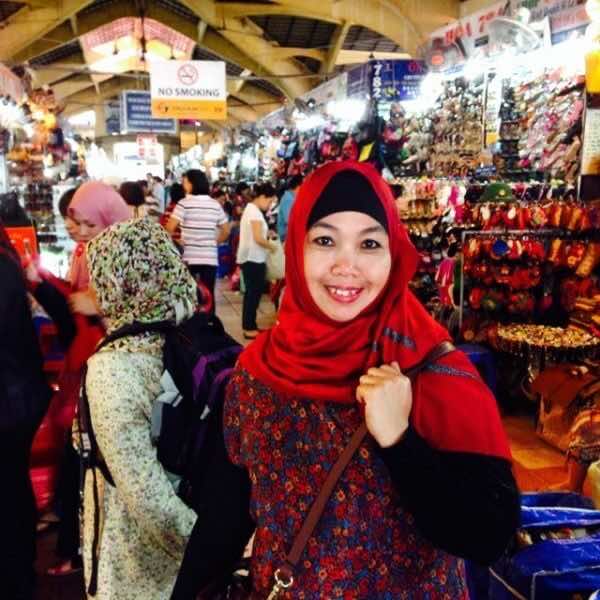 9.The Cu Chi Tunnels
The Cu Chi Tunnels are one of the main reasons the Vietnamese won their fight for independence. They were built over a period of some 25 years and initial construction began in 1948 by the Viet Minh during the war against the French. Soldiers cooked, ate, slept, worked, and even went to school in these tunnels as conflict raged above, not to mention that there were hospitals, theatres, schools, kitchens, all built into this extraordinary tunnel system.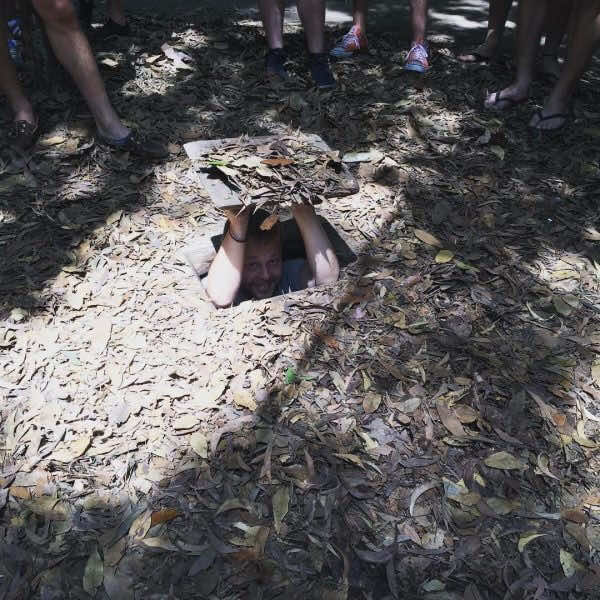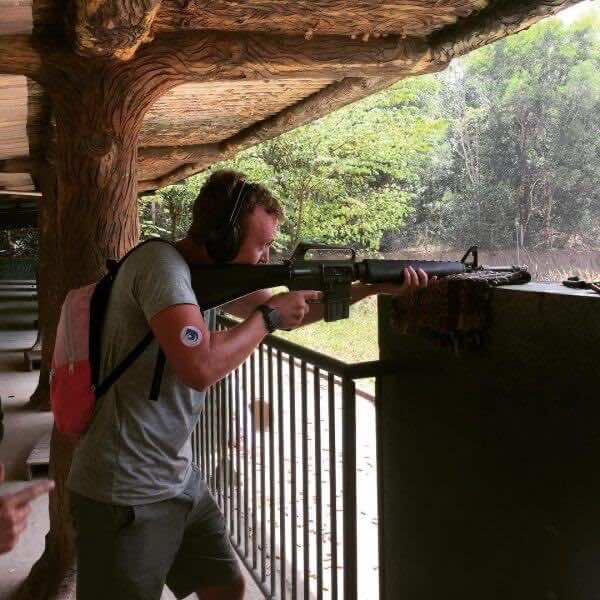 With airfare being relatively inexpensive, and resources like AirBnB further expanding the number of affordable lodging options, travel has become more popular than ever. Whether you're planning a trip to Vietnam or just want to live vicariously, check out the new feeds of today's Instagram users posted in Ho Chi Minh City.