A one-day trip from Ho Chi Minh City
 Ho Chi Minh City, also known as Saigon, is Vietnam in high gear. To travel to Ho Chi Minh City is to be introduced to a dramatic meeting of old and new culture, a dynamic metropolis of skyscrapers and traffic juxtaposed with a wealth of ancient temples and traditional markets. Whether you're traveling to Ho Chi Minh City for a quick stop en route to other parts of Vietnam or are planning a visit to the city exclusively, you will be won over the city's frenetic energy and the many local gems just waiting to be discovered.
Apart from plenty of things in the center of Ho Chi Minh City, travelers should not miss out on some great places in the vicinity of this city.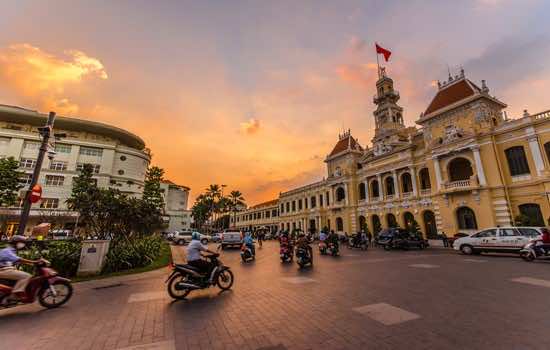 Cu Chi Tunnels are an amazing network of connecting underground man made tunnels built during Vietnam War. They were occupied by Viet Cong base of operations and were built for shelter and hiding. The tunnels themselves run between different buildings such as the locally built war hospitals, kitchens, and offices. Visitors can go through a short section of the tunnels to have the first-hand experience in these special tunnels and know what life was like underground.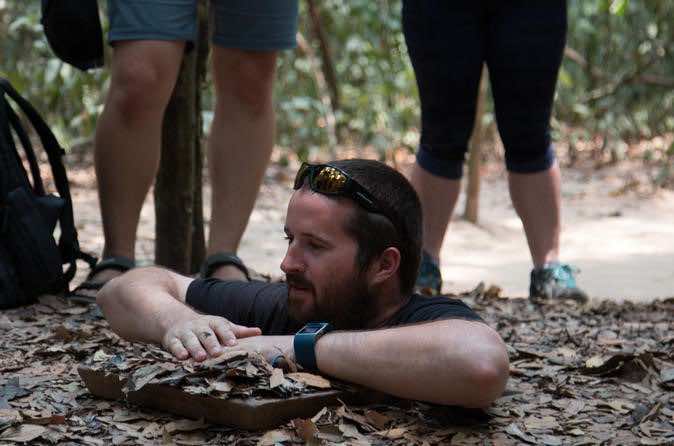 Escape from the hustle and bustle of the city and explore one of Vietnam's most diverse ecological areas. From Ho Chi Minh City, take a speed boat trip to the Can Gio Mangrove Forest and have the exploration of the lush jungle surroundings of this UNESCO Biosphere Reserve. Can Gio is one of the 24 districts of Ho Chi Minh City, Vietnam. This district is located 50 km from the city center. It shares borders with Nhon Trach, Vung Tau by the rivers and South China Sea. Can Gio is home to Can Gio mangrove forest, a biosphere reserve listed by UNESCO. The Can Gio mangrove forest is home to around 160 flora species, more than 700 spineless species, 137 fish species and more than vertebrate animal species.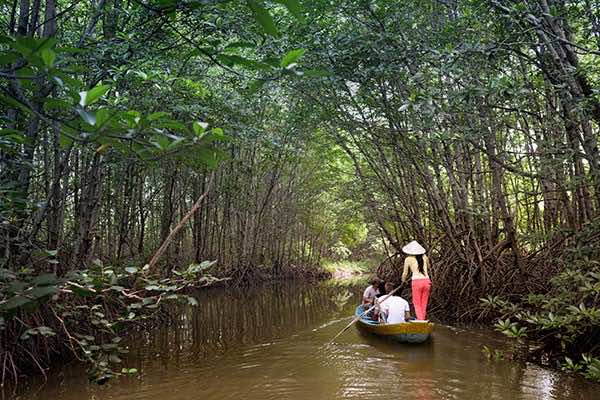 If you do not have much time staying in Saigon and pay a visit to Cai Rang- the most floating market in Vietnam, you can visit Cai Be floating market in Tien Giang. It is plausible to say that making plans to Mekong Delta without going to floating market and rowing on the sampan along the labyrinthine of small canals is not perfect. You will for sure feel great awe for the smooth performances of traders juggling fruits boat to boat.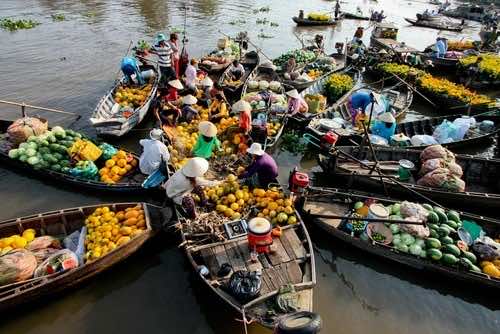 Dotting the endless fields of rice paddies, farmers in conical hats evoke the classic image of Vietnam. It is very plausible to say that Mekong Delta area is known as the rice basket of Vietnam. It is now the world's third largest exporter of rice. In terms of animals living in Mekong Delta, the river has made it a kingdom of birds, crocodiles, and amazing biodiversity. Not surprisingly, this area of the country is also famous for the main supplier of tropical fruits. Depending on where you choose to visit, it can take e few hours to drive there. If you have only one day to explore Mekong Delta, My Tho is a perfect place for you a pay a visit.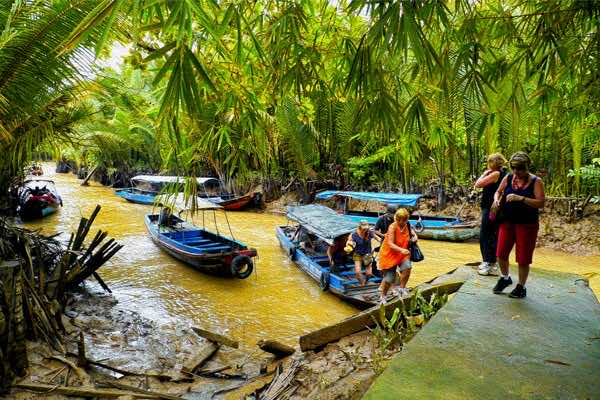 Binh Quoi Village
Apart from Ho Chi Minh's tourist traps, many people tend to choose to visit Binh Quoi Village where visitors can paddle in a lake, go fishing, enjoy cultural events, play some traditional games…Added to this, there are the all-you-can-eat buffets where more than 50 specialties are on offer. It is about 8km northeast from the city center, this laidback rural-looking village feels a world away from the tourist droves.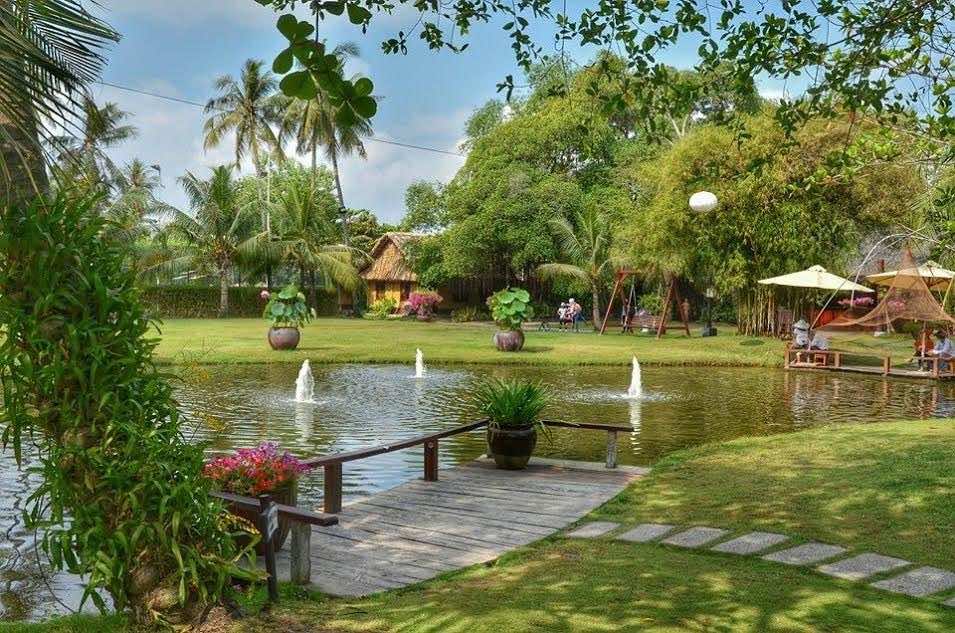 When you think of Saigon, what do you see? Is it street scenes of cyclos, corner coffee and beer stalls? Forget what you think you know about this metropolis and give you a chance to explore the great places mentioned above in this article.
>>> If you looking for a travel agency in SaiGon, Kim Travel is the best Travel Company in SaiGon Ho Chi Minh city. Organise tour package, Mekong delta tours, Cu Chi Tunnels Tours Travel from SaiGon Ho Chi Minh city VietNam