So, you touch down in a foreigner city, eager to hit the coolest bars and restaurants, looking to get a real sense of a destination through its cuisine and dining culture. But where do you start? Often the sheer volume of choice and fickle nature of dining trends can make choosing a memorable restaurant a worthy but ultimately annoying and exhausting exercise.
There are of course the obvious steps. The Internet springs to mind. But online review sites are generally written by other tourists and as for guidebooks, well, they're quick to date and most wouldn't claim to be written by food experts anyway.
Saigon is Vietnam's culinary capital. It offers the best of the country's delicious regional cuisine, a vibrant food scene, and some international eating options too. And, Phu Nhuan District may be in the distance with the city center, then it is not too popular a district among travelers. Actually, Phu Nhuan District has gathered many restaurants catering to different tastes of the locals.
1.Here and Now Vegetarian Restaurant
It is a perfect place to escape from the hustle and bustle of the city and enjoy excellent vegetarian and vegan food. The layout is designed to make you feel at peace, relaxed, and content with the intent of letting your daily troubles face away, especially listening to welcoming music and the flow of water coming from the pond at the corner. In terms of the food, it offers a unique menu items blending between traditional Asian cuisine and a slight modern. Whether you are a vegan or not, you will have a great experience when eating here.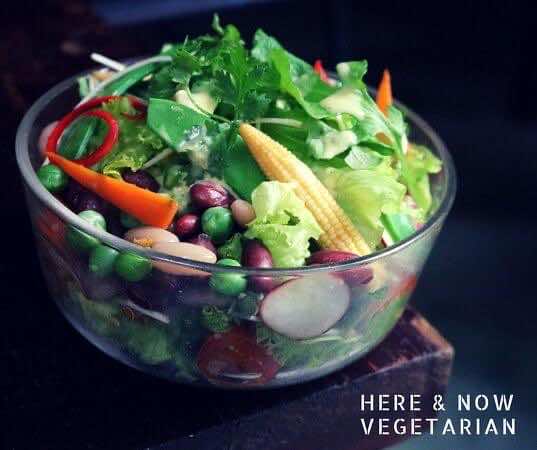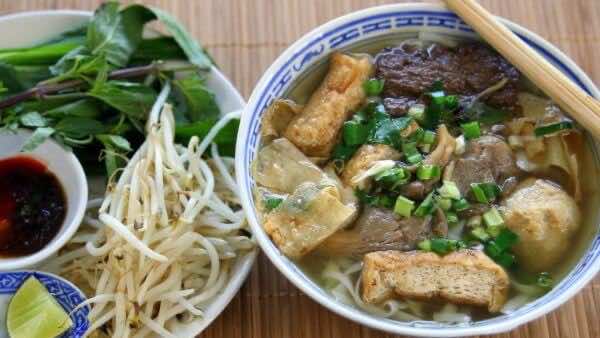 Address: 89E Nguyen Cong Hoan Street, Ward 7, Phu Nhuan District, HCMC.
Opening hours: 7:30 am – 2pm and 5pm – 9:30pm
2.Broken-rice Ba Ghien
When you come to Ho Chi Minh city, you should try this dish at least once time, and you will not regret. A plate of broken rice with many beautiful colors from grilled pork chop with multi- flavor to steamed pork with egg custard, pork skin, vegetable…
If I have to opt for the best place to enjoy Com Tam, it should be Com Tam Ba Ghien having a passed a legion of loyal fans.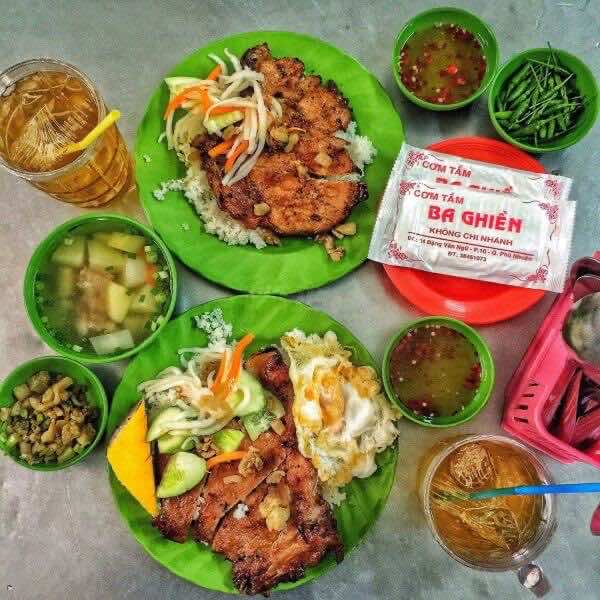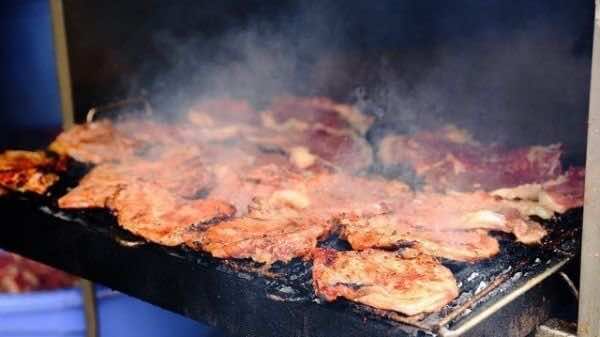 Address: 84 Dang Van Ngu, Ward 10, Phu Nhuan District, HCMC.
Opening hours: 7.30 am – 9.30 pm
3.Tam Cam Restaurant
When it comes to Tam Cam Restaurant, you will be immersed in the different spaces of tradition. It offers too great a menu of more than 200 dishes from all regions of Vietnam ranging from seafood, pork, beef, chicken or vegetables. It for sure meet the requirements of both the locals and foreigners who want to taste Vietnamese cuisine.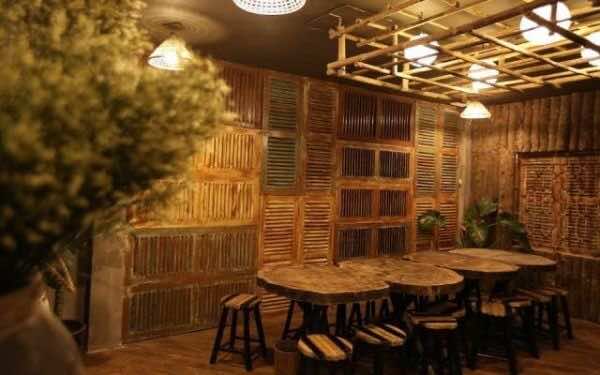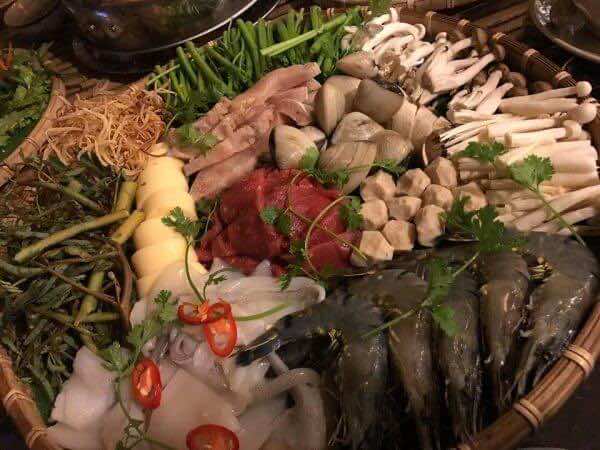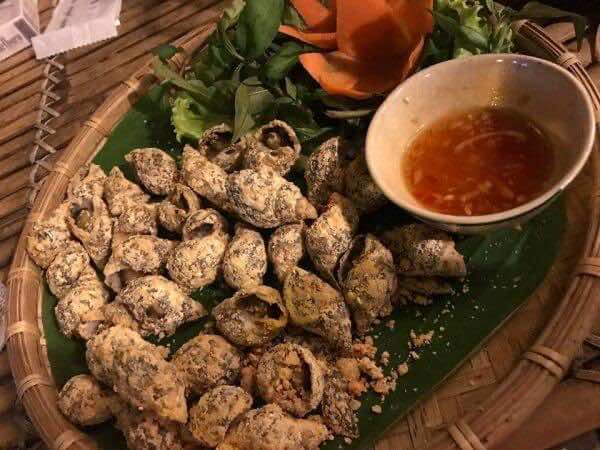 Address: 129 Tran Huy Lieu, Ward 8, Phu Nhuan District, HCMC.
Opening hours: 10 am – 11pm
4.Hoa Rieu Restaurant
Hoa Rieu Restaurant is located near the canal, so the space is quite cool and suitable for intimate parties or family meetings at the weekends. The food served is absolutely fresh and delicious and you will find dishes made of a variety of beef, pork, and of course vegetable, especially hotpot.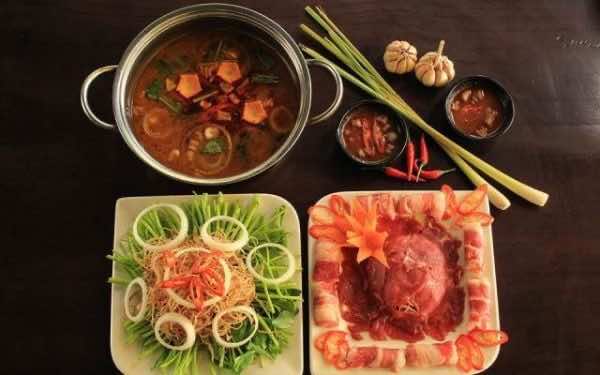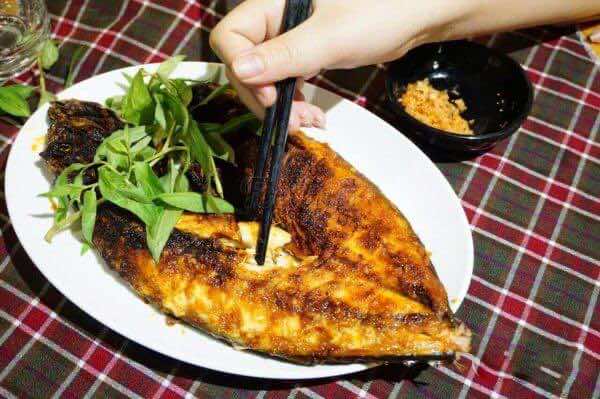 Address: 436 Truong Sa, Ward 2, Phu Nhuan District, HCMC.
Opening hours: 10 am – 11 pm
5.San Fu Lou Restaurant
There has been a long history of Chinese people living here and of course Saigon's Chinatown, is testament. It is therefore not surprising that Chinese restaurants enjoy a full and varied representation within city boundaries.
San Fu Lou Restaurant uses the traditional concept of a Chinese kitchen but with a new level of sophistication and a contemporary Oriental ambiance. An open kitchen, which is a first in Vietnam for a Chinese restaurant, allows diners to take in a visual feast before the food is served. At San Fu Lou, popular types of noodles are served with generous helpings of beef brisket, pork or wanton prawn dumplings for a fulfilling meal. An assortment of authentic Dim Sum is available daily, all exquisitely crafted by the master chefs. Apart from mainstream Cantonese fare, the restaurant is celebrated for roasting various meats such as Peking duck, to perfection. San Fu Lou is a place to enjoy Chinese classics with handpicked tea and allows all guests to appreciate nostalgic taste in these modern times.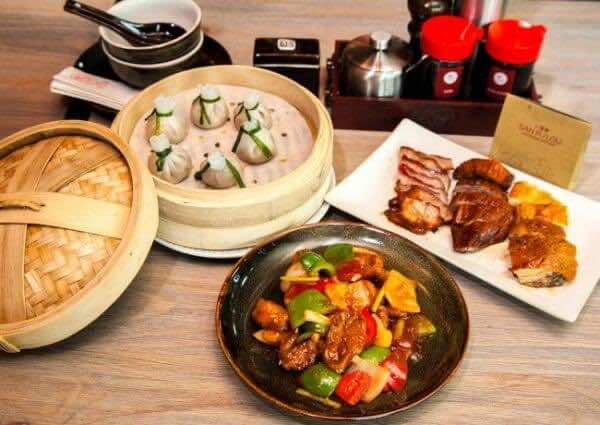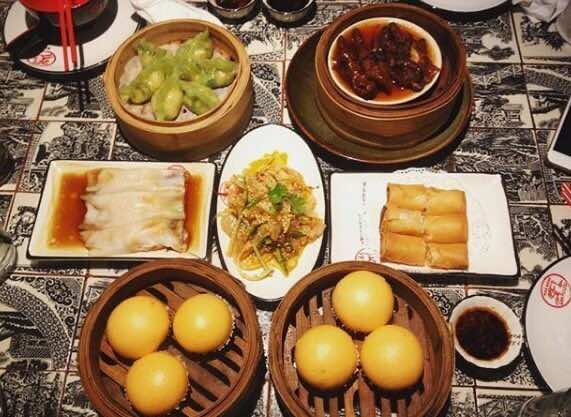 Address: San Fu Lou 2 – 195-197 Phan Xich Long, Ward 2, Phu Nhuan District, HCMC
Opening hours: 7 am – 11 pm
6.Moon's Kitchen Restaurant
Moon's Kitchen Restaurant is a Korean restaurant with a wide range of delicious and attractive dishes, especially spicy fire chicken with cheese. When it comes to Korean cuisine, most of gourmets know many kinds of hotpot and grill ranging from beef, pork, chicken with special sauces. Don't miss out to combine these dishes with the most famous specialties of Korean – kimchi.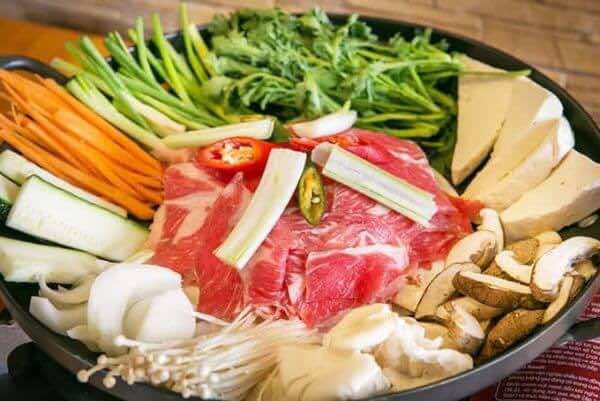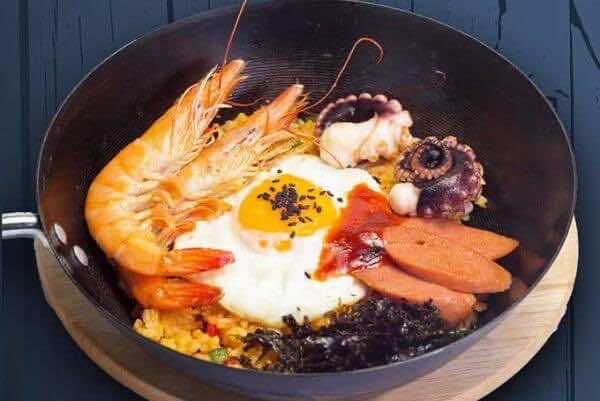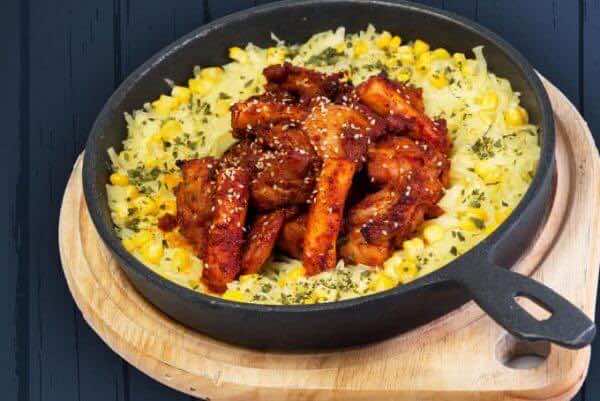 Address: 16 Hoa Mai, Ward 2, Phu Nhuan District, HCMC.
Opening hours: 10.30 am – 10 pm
7.4221 Café and Homestay
Located on a quiet street, the plus point of 4221 is its gentle, classical warm design reminiscing the old Saigon. What makes 4221 really different is the Vietnamese traditional dished literally homemade by the lovely owner and the staff. Particularly, the peach and lemon grass tea are very favored here. There is a piano which customers can play freely. On Saturday and Sunday evenings, 4221 has acoustic sessions beginning at 8.30 pm.
Address: 157 Nguyen Dinh Chinh, Ward 11, Phu Nhuan District, HCMC.
Opening hours: 9 am – 10.30 pm
8.Ốc Nóng Vị Quê
There are countless of street foods in Ho Chi Minh City and seafood is one of the most favorite dishes among locals and tourists. Saigon people usually eat seafood at street food stalls in the evening. Traveling to Saigon, foreign visitors should try amazing seafood and have fun like the locals. Oc Nong Vi Que is one of the famous place for those who want to enjoy seafood in Saigon. It offers a wide variety of dishes with special sauces.
Address: 82 Truong Quoc Dung, Ward 10, Phu Nhuan District, HCMC.
Opening hours: 2 pm – 10 pm
Hopefully, this list of some best restaurants in Phu Nhuan District will come in handy when you have a chance to pay a visit to Ho Chi Minh City, particularly Phu Nhuan District.