Vietnam should be on the top of everyone's travel list. It's that simple. With its dramatic landscapes, fascinating history, epic food and pulsating energy, Vietnam will electrify all of your senses and seize you from all angles. Vietnam is at once crazy and serene, thrilling and relaxing. The Southeast Asian country also draws those people because of its French-style urban architecture, tropical beaches, hill tribe treks and Communist kitsch for sale.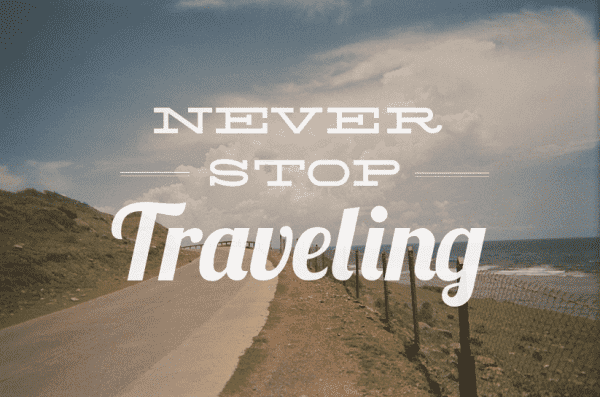 Whether you are traveling Vietnam on a budget or are planning to do it in style, I suggest you check out as much of these amazing experiences as possible.
1.Visit Cai Rang Floating Market in the Mekong Delta
It is the dense network of the Mekong River and its tributaries that developed the waterway transport system and formed the special customs of the locals here. The habit of trading in the floating markets stands out and has become an image representing the area's tourism. Cai Rang Floating market of Can Tho is the most famous of the names. For travelers, the floating markets are not only something to admire but also a must if you seriously want to explore the uniqueness of the giant maze that is the Mekong Delta.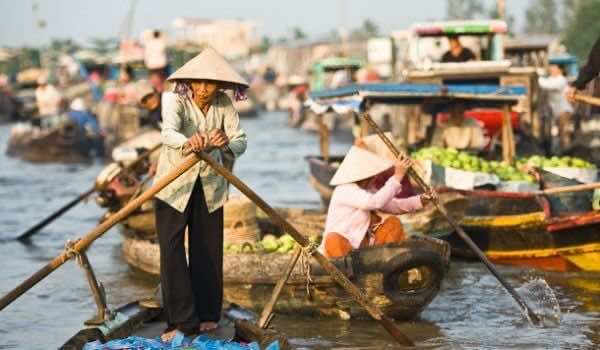 2.Learn Vietnamese history while exploring the Cu Chi Tunnels
The Cu Chi Tunnels in Vietnam are a major tourist attraction in Saigon. Visiting the Cu Chi Tunnels gives you a fascinating glimpse into the underground life of the Viet Cong soldiers during the Vietnam War. The network of connecting underground tunnels at Cu Chi were one of the Viet Cong's most important defensive weapons against the American forces, and served as their base of operations during their surprise attacks in 1968. The Cu Chi Tunnels were not just a hiding in or using as supply routes – they housed entire villages including hospitals, food and weapon storage rooms, kitchens, living quarters and command centers with several layers of tunnels descending deep into the earth.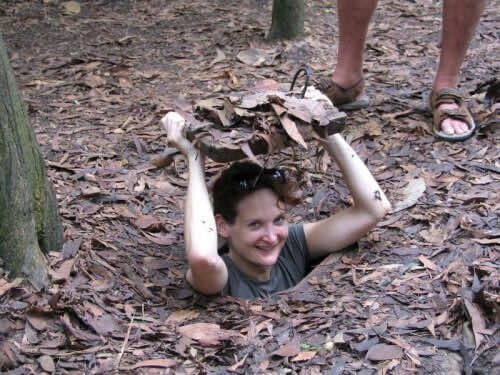 3.Hiking through the hill of Sapa and experiencing the rich culture of local tribes
Sapa is a Vietnamese market town located in the Northwest. The area around it features beautiful hill and valleys, great hiking and trekking trails, and breathtaking terraced rice fields, each with their own distinct culture and way of life.
Meeting the locals is an incredibly pleasant experience – they are quite hospitable and used to tourists visiting the area frequently. There is a lot to be seen, and a lot to be learned about the unique culture if the tribes residing in the hills of Sapa, making it a great place to spend a few days and explore it in more details.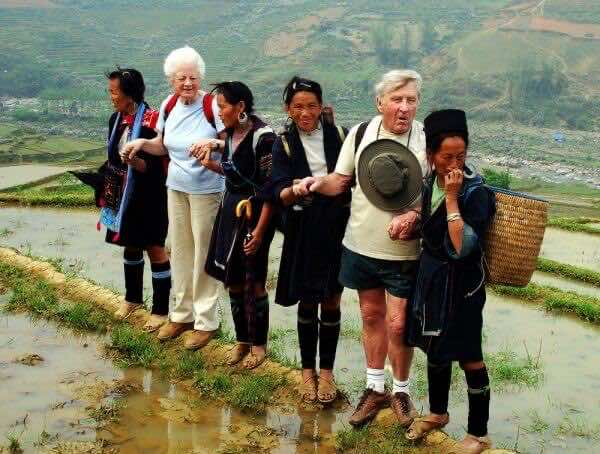 4.Kayaking in Ha Long Bay
When you have chance to visit Ha Long Bay, besides swimming, climbing or visiting some famous caves, the most activities to discovery Ha Long Bay is kayaking. Kayaking will make you trip more interesting, when you get closer to the cavers and limestone.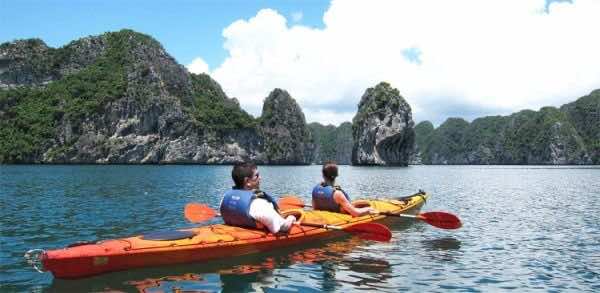 5.Caves
Every year there seems to be yet another amazing reason to visit Vietnam. In the past, the country has known purely for its harrowing history of the Vietnam War. However, over time, Vietnam has built a reputation for incredible scenery, charmingly chaotic cities and fantastic food. now, caving is becoming a 'must' for adventure travelers, as well as the less experienced explorers. Riddled with hundreds of cave systems- many if extraordinary scale and length – and spectacular underground rivers, Phong Nha is a speleologists' heaven on earth.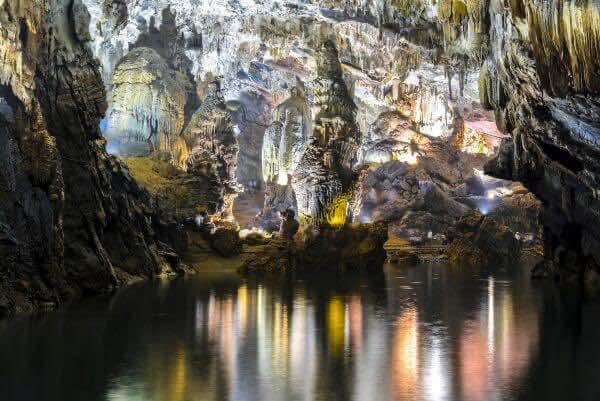 Phong Nha Cave
6.Enjoy Vietnamese street food
The street food scene in Saigon permeates every district, neighborhood, and alleyway. The city boasts so many street food outlets that, at times, Saigon feels like one gigantic, open-air restaurant. Every day, thousands of street-side eateries offer up delicious, cheap food in an informal environment on the city's sidewalks. But street food is about more than food: it's about atmosphere and ambience. Eating street food is without a doubt the best thing to do in Saigon. Here, single dish food stalls, run mostly by women, offer finely crafted dishes passed from mother to daughter for generations.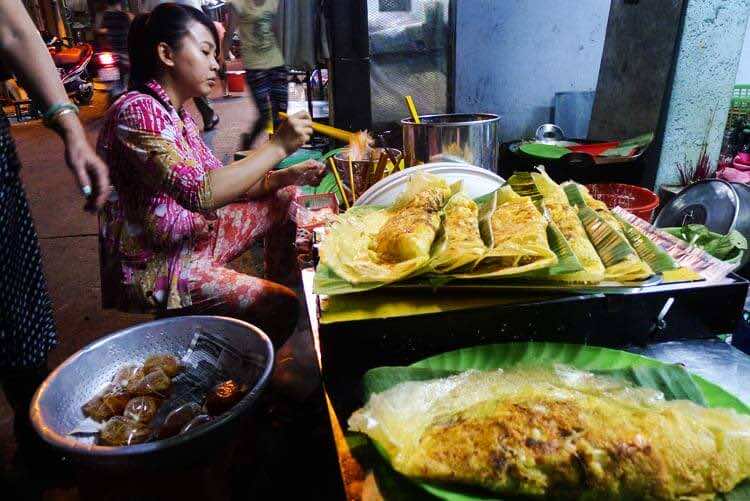 7.The backpacker atmosphere
Vietnam has some great hostels, which truly are meeting points of young backpackers who travel around the world. There are aslo, around the country, a lot of hotspots that I think are designed for young traveling backpackers, especially in big cities like Hanoi and Ho Chi Minh. It is also a convenient place to find cheap accommodation, food, nightlife, and to book tickets elsewhere.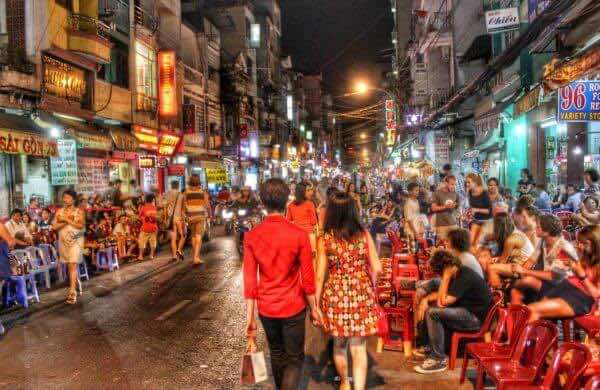 8.Hoi An Lantern Festival
Hoi An Lantern Festival is a monthly event that celebrates the full moon. The full moon is one of the most sacred times in the Buddhist calendar. As the name suggests, the biggest feature of this festival is the lanterns. Cute, multi-colored lanterns are lit with candles and placed in the Thu Bon River with a wish for happiness, luck and love. At 8pm all fluorescent lights are turned off so that the floating lanterns are all that illuminate Ho An, crating a magical glow. There are usually performances held along the river with music (bamboo flutes, drums and fiddles) and poetry readings. Locals will play board games outside their homes while others gather for Bai Choi- a musical version of bingo. Street food stalls pop up along the river selling delicious vegetarian food alongside classic pork dishes.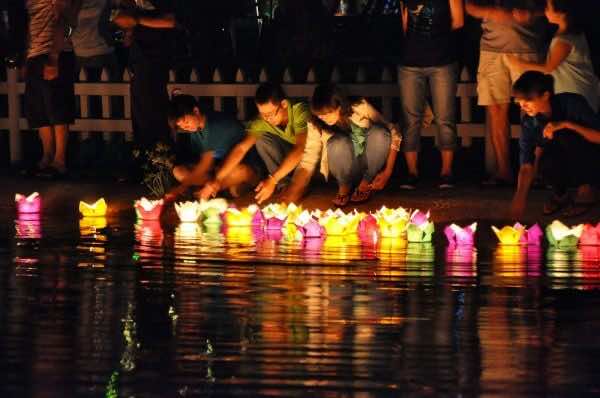 9.Wandering around Saigon's markets
If you really want to get in touch with Vietnamese culture, and blend with locals, just visit some of their markets. This is where you can observe Vietnamese people in every aspect of their lives, from the way they talk and the way they eat to how a typical day in Vietnam looks like. Added to this, with diverse choices of traditional food, handicrafts, and friendly vendors, visiting around Saigon's markets is also a must-do experience, especially for foreigners in Ho Chi Minh City.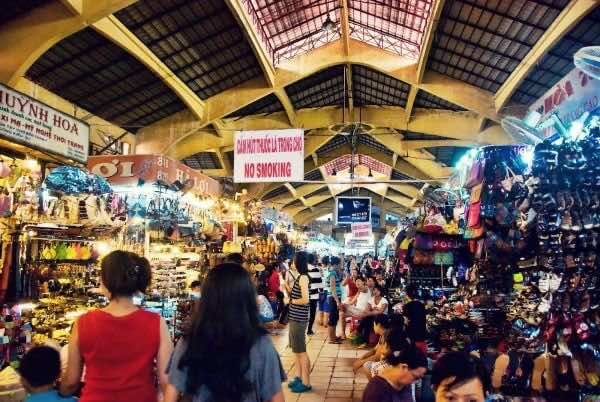 10.Enjoy Vietnamese noodle – "Pho"
No matter if you've been to Vietnam before or not, you've likely heard of pho, if not already eaten it many times before.
The noodle soup didn't become so famous for nothing- it really is one of the most dishes in throughout the country, and it makes the Vietnamese food menu at nearly every sit-down restaurant too.
Pho is the combination of soft rice noodles in a soup broth, normally prepared with either beef or chicken- both of which can be extremely delicious. The noodles are flash boiled until soft, topped with your choice of meat, and often finished with a sprinkle of chopped green onions and sometimes sweet onions as well.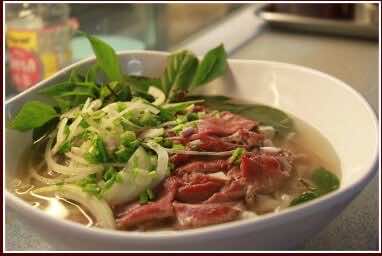 Undoubtedly, there are a lot of other special things that I probably missed in Vietnam, let you yourself experience these amazing things when you traveling to Vietnam.