The way we discover and book travel has dramatically changed in the last 10 years, but the travel industry isn't done with us yet. Industry innovators are developing new ways to serve us alternative accommodation choices and experiences. The new industry leaders are not only disrupting the way accommodation inventory is delivered to travelers – they're creating entirely new forms of inventory.
Accommodation choices must be part of the travel experiences. As accommodation options evolve, travelers are no longer confined to hotels. As the choice of where to stay becomes much more of a consumer choice, the idea of why to stay in a specific venue rises. Homestays are a good example of a formerly niche travel option moving upstream.
While Ho Chi Minh City offers accommodations ranging from luxurious chain properties to budget options for backpackers, there is a select amount of warm and friendly homestay that you can make a choice when traveling to this metropolis.
1.4221 Café and Homestay
Located on a quiet street, the plus point of 4221 is its gentle, classical warm design reminiscing the old Saigon. What makes 4221 really different is the Vietnamese traditional dishes literally homemade by the lovely owner and the staff. Trust me, once you get there you will never leave. It's not the modern, the new plastic world; the top of the art facilities that makes a place as a home. There is also a piano which customers can play freely. On Saturday and Sunday evenings, 4221 has acoustic sessions beginning at 8.30 pm.
Address: 157 Nguyen Dinh Chinh, Ward 11, Phu Nhuan District, HCMC.
Room rates (breakfast included): Private rooms: 600,000 VND/night and Dorm rooms: 250,000 VND/bed/night.
2.The Common Room Project
The Common Room Project is not a hotel, nor a hostel. Because of its meaningful spirit, the layout of The Common Room Project is no different than a home – where every day you go on about, shopping, cooking.
The second most popular area in here is the kitchen and terrace. The kitchen is fully equipped with utensils to spice to cooking materials, and all guests will be able to cook. The terrace is open from 6 pm with the bar until 12am, is where people play a board game. Each week always holds an exchange dinner. Guests will learn how to cool Vietnamese dishes with the staff and then dinner together.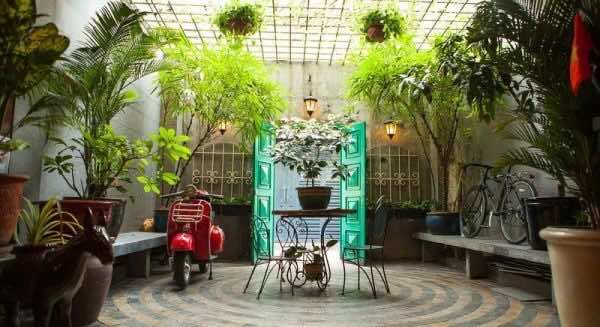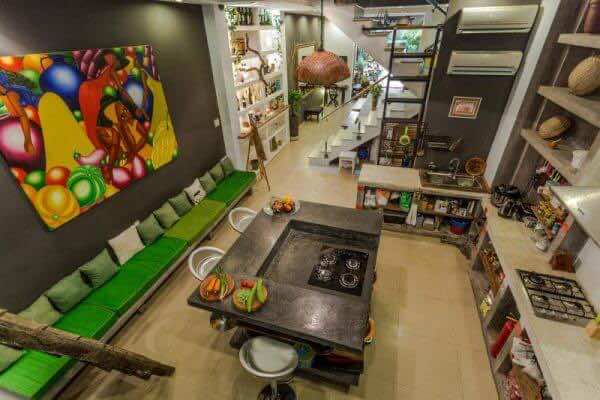 Address: 80/8 Nguyen Trai, Ward 3, District 5, HCMC.
Room rates: Private rooms: $60/night and Dorm rooms: $15/bed/night
3.The Laban
Located on one of the prettiest and busiest streets of Saigon, from The Laban, it takes only 10-minute walk to Ben Thanh Market and the same amount of time to reach Notre Dame Cathedral. Because of such convenience, therefore, besides with cheaper price than hotels, you can save more money for eating and drinking. The most popular and spacious room here is the Penthouse with a cute small garden and a terrace facing the center of the city. There are also large double rooms and separate dorm rooms with balconies for men and women. The ground floor is used as a café, with an extensive menu of egg coffee, and the must-try dish here is the rice field with a unique combination of yogurt, violet glutinous rice and brown rice. At the weekend, there are also acoustic performances.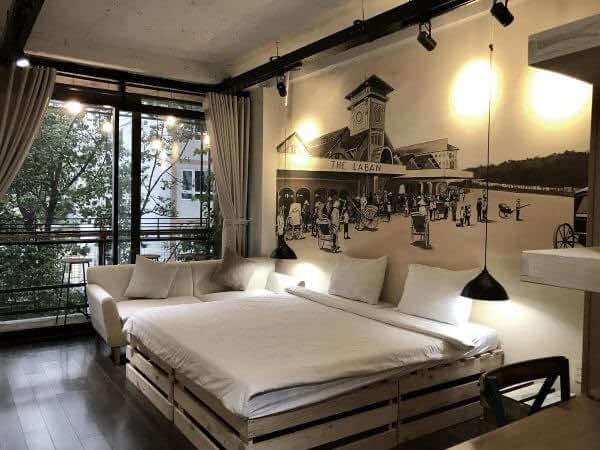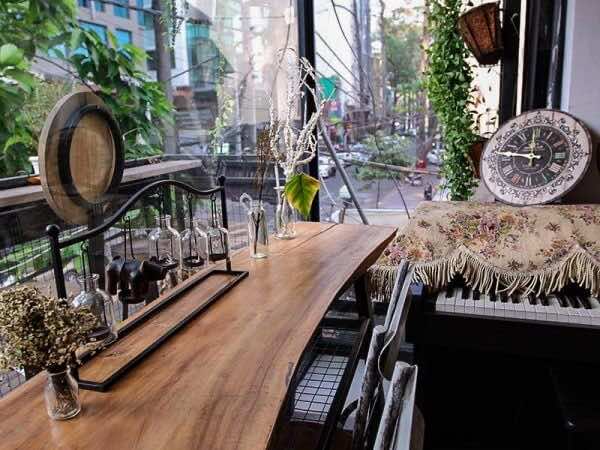 Address: 23A Bui Thi Xuan, Pham Ngu Lao Ward, District 1, HCMC.
Price range: Penthouse: 1,899,000 VND/night; Private rooms: 550,000-1,400,000VND/night; Dorm rooms: 200,000VND bed/night.
4.Town House
Probably, this homestay chain is the most well-known for Saigonese and travel bloggers.travel forums such as TripAdvisor, many West backpacker give the praise for this homestay, from its setting to service quality.
What happens when you take three friends who are passionate about making sure travelers to their beloved homeland are well looked after, comfortable and enjoy Vietnam? Staff are treated like family and travelers are welcomed into each Town House like guests of our home.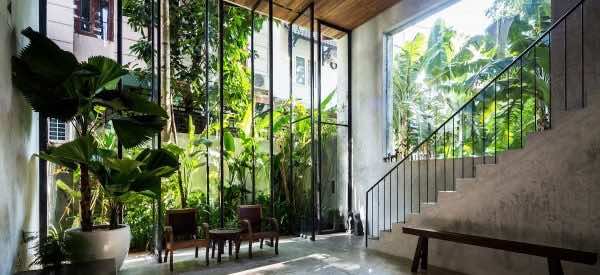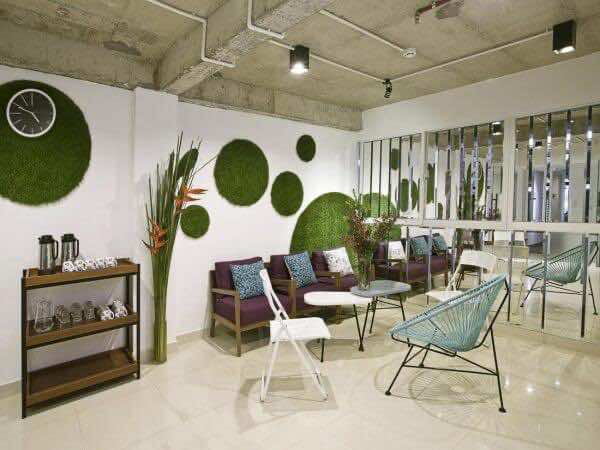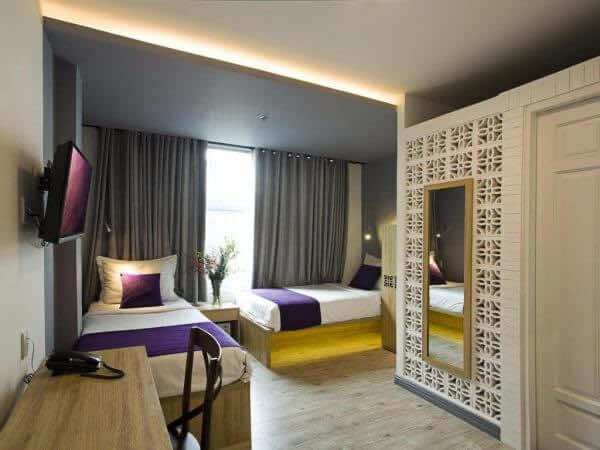 Address:
Town House 23 Saigon – 23 Dang Thi Nhu, Nguyen Thai Binh Ward, District 1, HCMC.
Town House 50 Saigon – 50E Bui Thi Xuan, Ben Thanh Ward, District 1, HCMC.
Town House 373 Saigon – 373/45 Pham Ngu Lao, Pham Ngu Lao Ward, District 1, HCMC.
Price ranges: Private rooms from 825,000VND/night and Dorm rooms from 245,000VND/bed/night.
5.Ms Yang Homestay
A short distance from the city center, this place offers 10 rooms with a seating area, a personal computer, a pantry, a writing desk and a private toilet. Here Ms Yang and her family welcome guests to a tranquil homestay in the hustle and bustle of Ho Chi Minh City. What makes this place special is the host's warmth and willingness to help gusts organize their stay and plan trips that will show them the most charming corners of the area.
Meals are also served for guests if they would like to eat on site and spend more time getting to know their hosts.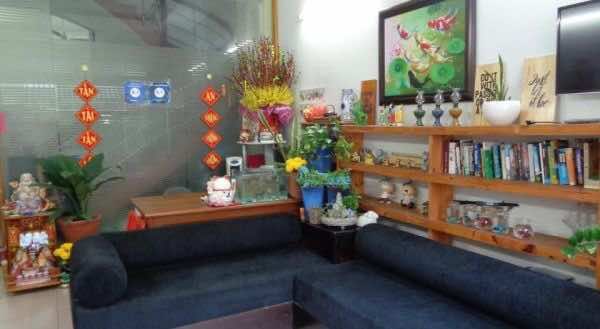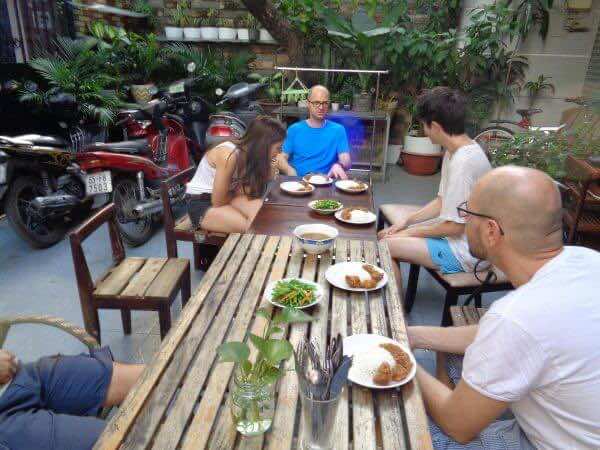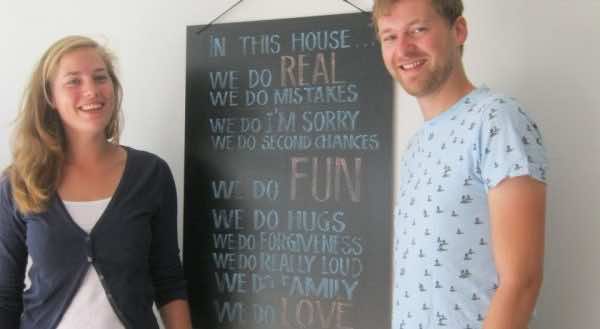 Address: 306/7 Nguyen Thi Minh Khai, Ward 5, District 3, HCMC and 376/3 Vo Van Tan, Ward 5, District 3, HCMC.
6.Prem Bistro & Café
Prem is a true gem for vegetarians in Saigon and is walking distance to Tao Dan Park and War Remnants Museum. The ground floor of Prem is the café, upstairs are dorm rooms. As the owner pf Prem is a yoga trainer who is really health-conscious, everything from fresh smoothies to the healthful wraps are made with care and love. On top of that, they also organize yoga glasses on weekends.
Address: 204 Nguyen Dinh Chieu, Ward 6, District 3, HCMC.
Price range: Dorm rooms: 220,000 VND/bed/night.