1o Top gym centers in Saigon Ho Chi Minh City Vietnam you should know
 For many years, there was this belief that working out at the gym was only for people with a serious desire to build up muscle and strength and was a place where sweat, endeavor and pain were the key to achieving your goals. Gradually this is changing as people realize that, with much more sedentary lifestyle and unhealthy diets full of processed food and with obesity and ill health related to poor fitness rising alarmingly, they really do need to something to reverse the trend.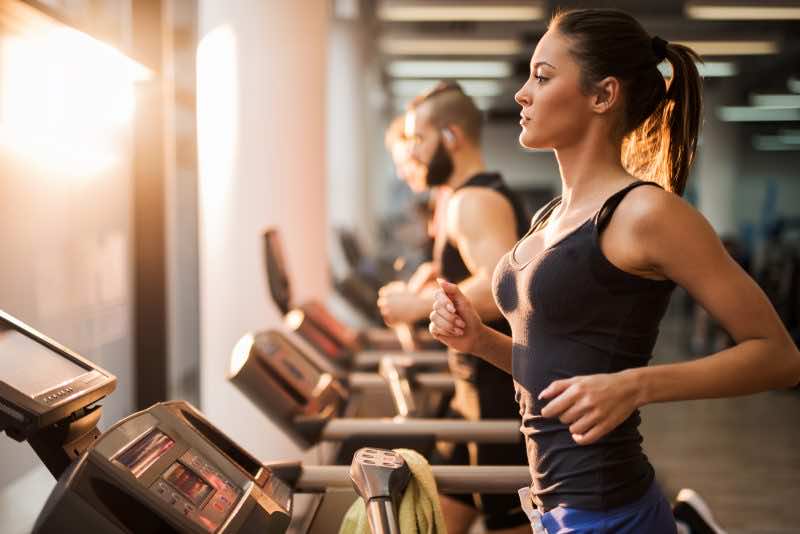 In order to meet the requirements of many people, there are so many better gym centers in Ho Chi Minh City locating in every district, especially so many a suitable class for you such as aerobic, boxing, squat, doing exercise with the machines designed to strain every fiber muscle in your body…
Here is the list of some best gym centers in Saigon Ho Chi Minh City Vietnam that you can become a member.
Fit24 – Fitness and Yoga Center
It is the first European Fitness and Yoga Center in Ho Chi Minh City equipped with 70 cardio and strength training machines. Personal training and group fitness and yoga classed are available here.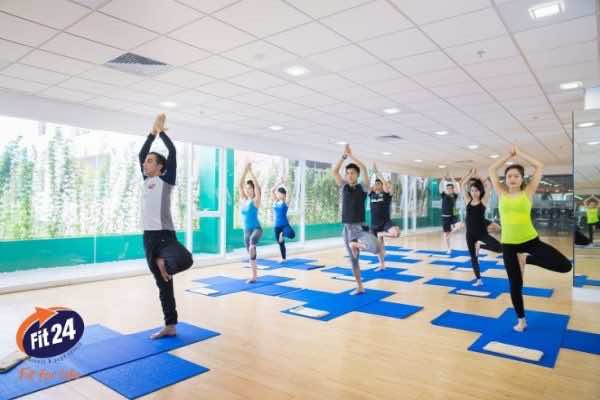 621 Hoang Sa, Ward 7, District 3.
2nd floor, Thien Son Plaza, 800 Nguyen Van Linh, Tan Phu Ward, District 7.
2 Ho Xuan Huong, Ward 6, District 3.
K Floor, Central Plaza, 91 Pham Van Hai, Ward 3, Tan Binh District.
Star Fitness
Operated by an American fitness expert, Star Fitness offers one of the most comprehensive facilities with the highest quality cardiovascular and strengthening training equipment. Also available are training and group fitness class (yoga, kick boxing, Zumba, aerobic) conducted by experienced Vietnamese instructors.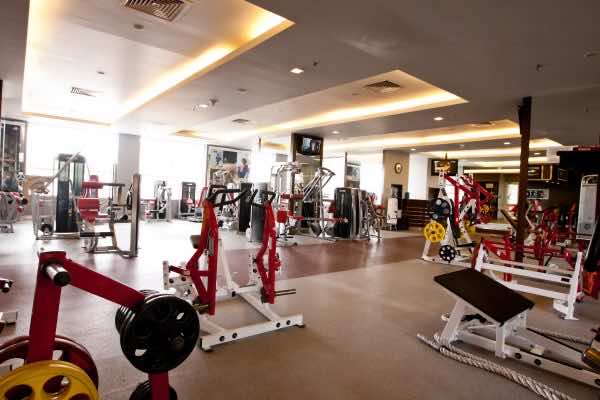 Manor Apartments, 1st Floor
91 Nguyen Huu Canh, Binh Thanh District.
California Fitness and Yoga
The first and largest international fitness facility in Vietnam with an intensive range of state-of-the-art cardio and weight training equipment along with the most comprehensive and professional group exercise classes such as yoga, pole dance, Zumba, and spinning.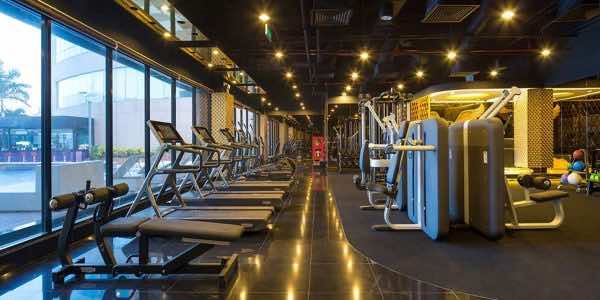 Queen Ann Building, 28-30-32 Le Lai, District 1.
4th Floor, SC Vivo City, 1058 Nguyen Van Linh, Tan Phong Ward, District 7.
62A Cach Mang Thang Tam, Ward 6, District 3.
Plico Plaza, 20 Cong Hoa, Ward 12, Tan Binh District.
California at the Waterfront, 5 Nguyen Tat Thanh, Ward 12, District 4.
Level 3, Crescent Plaza, 105 Ton Dat Tien, Tan Phu Ward, District 7.
Saigon River Club
One of the largest state-of-the-art health club with 3500sqm of space equipped with the very latest in fitness technology. Facilities include an outdoor swimming pool, separate male and female locker rooms complete with steam and sauna.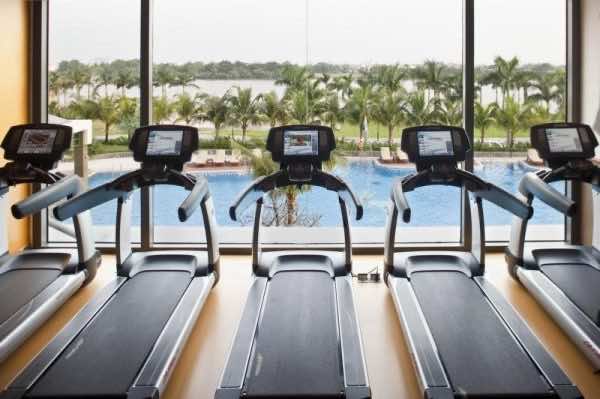 Ruby Tower at Saigon Pearl
92 Nguyen Huu Canh, Binh Thanh District.
Curves Ho Tung Mau
Curves is a proven program combining cardiovascular exercise, muscle building and stretching. Curves is a community of women who physically spend time together and support each other.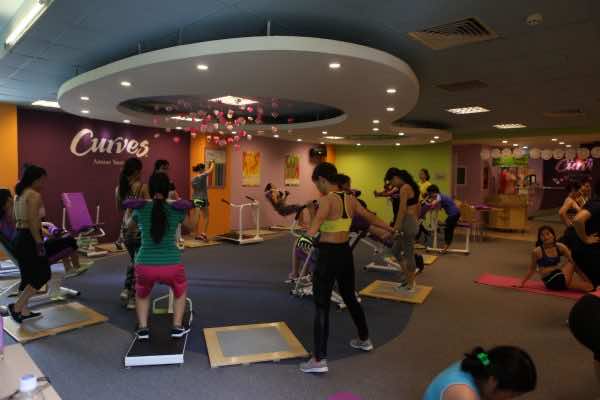 1st Floor, 43-45 Ho Tung Mau, Ben Nghe Ward, District 1.
Nutrifort Fitness
Owned and operated by a Vietnamese American, Nutrifort offers a complete health program from exercise training to healthy food service to therapeutic massages, all with international standards and quality.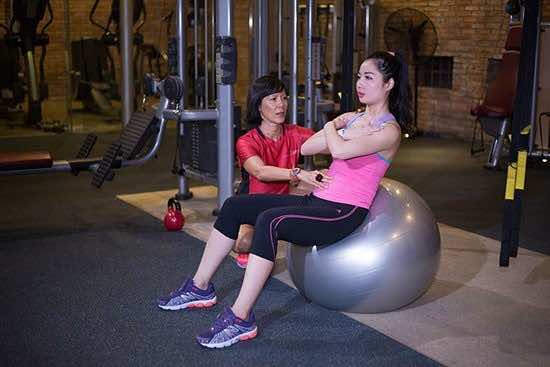 34 Dang Giai, Thao Dien Ward, District 2.
Body by Jovie
A boutique fitness facility offering comprehensive state-of-the-art equipment and classes including yoga, Zumba, TRX, belly dancing, and outdoor bootcamp.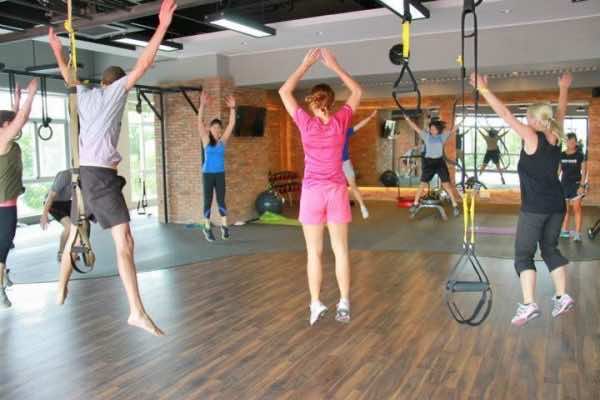 Riverside Residence, Block B, 2nd Floor, SF1-13 Nguyen Luong Bang, Phu My Ward, District 7.
Sport Center Maxfit
It is a community where they support each other, becoming friends and comrades, as they improve their health and physical fitness. Maxfit has an impressive lineup including Zumba, Jamfit, Fight Fit, Yoga, Bum and Tum, Core Fit and others.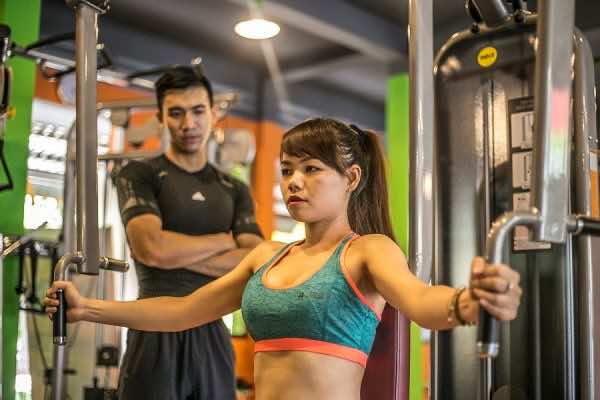 Sport Center Maxfit
70 Ba Huyen Thanh Quan, Ward 7, District3.
UFC Gym Vietnam
Defy your doubts and your goals with programs, training, and community shaped to push you forward, no matter your age or athletic ability. Training like a champion comes in many forms, which are all available at UFC Gym.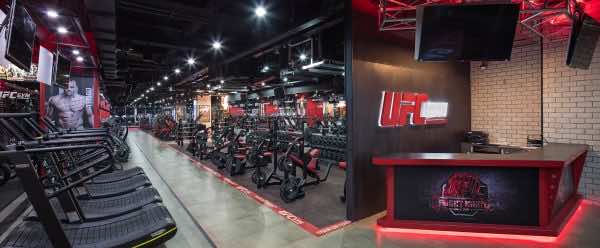 UFC Gym Vietnam
12 Quoc Huong, Thao Dien Ward, District 2.
Crescent Wellness
A Zen minimalist-design gym and studio is one of the largest wellness facility equipped with Technogym cardiovascular machines, strength training stations, a 20-meter lap pool and squash court. Group fitness and professional personal training services available.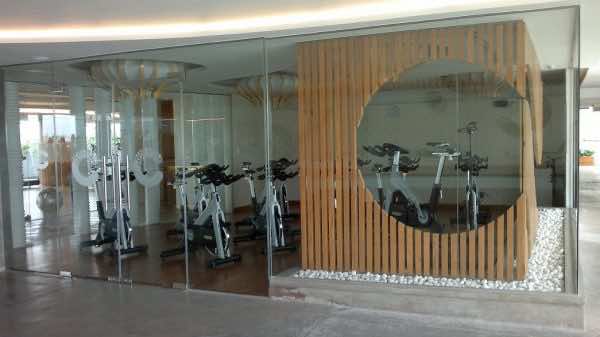 3rd Floor, Crescent Plaza, 105 Ton Dat Tien, Tan Phu Ward, District 7.
 Hopefully, this list of best gym centers in Saigon Ho Chi Minh city Vietnam will come in handy for you.