Best destinations for seafood in Saigon Ho Chi Minh city VietNam you should know.
Vietnam is a perfect place to enjoy seafood. It's light, quick and easy to prepare and packed with nutrients.
In addition to being delicious, seafood is a great source of high-quality protein, is typically low in fat, low in saturated fat and a natural source of heart healthy Omaga-3s. You get a long of bang for your buck out of seafood. It is loaded with B Vitamins, potassium, magnesium, and selenium but doesn't load you down with calories.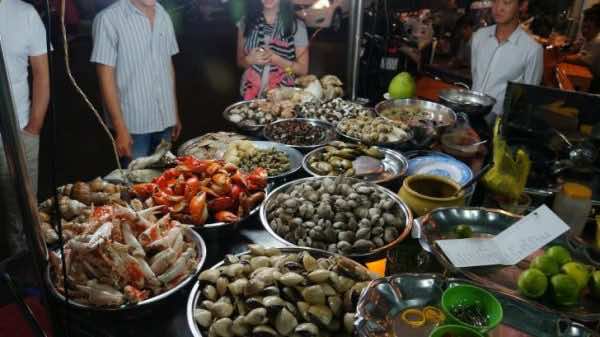 There are so many varieties of good seafood available to us today this is a shame. Even those who live in landlocked areas can get fresh seafood today and some of the packaged varieties are tasty and convenient making it easy than ever.
Snails on a plate have been such a favorite and delicious Vietnamese street food for generations. Over the years, the dishes het more and more diverse thanks to the locals' creativity and learning from other culture.
There are countless of street foods in Ho Chi Minh City and seafood is one of the most favorite dishes among locals and tourists. Saigon people usually eat seafood at street food stalls in the evening. Traveling to Saigon, foreign visitors should try amazing seafood and have fun like the locals.
Here are top seafood destinations in Saigon Ho Chi Minh city Vietnam  that you should give it a try.
1. Oc Dao- 212B alley, Nguyen Trai Street, Nguyen Cu Trinh Ward, District 1
When it comes to seafood restaurants in Saigon, the first name highly recommended is Oc Dao. Everything is super fresh and every single dish ordered are very delicious. To the right of the entrance of the restaurant you can have a look at what's available on the day and choose your favorite snails to eat inside.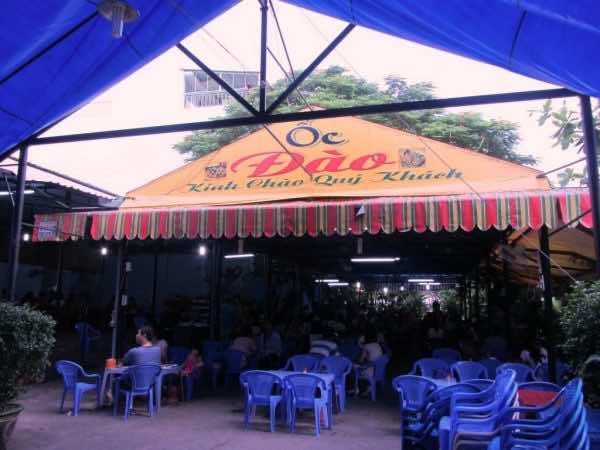 2. Oc Oanh, 534 Vinh Khanh Street, District 4.
Sometimes referred to as "seafood street", Vinh Khanh Street offers several blocks of sidewalk restaurants on the either side. The place really comes alive at night, when young locals descend on this street to enjoy freshly cooked seafood with beer, on the tiny plastic chairs that are a common sight in Saigon. Oc Oanh is one of the better known stalls, serving every imaginable kind of seafood, and the signature item of this place is the salted roasted crab claws with reasonable prices.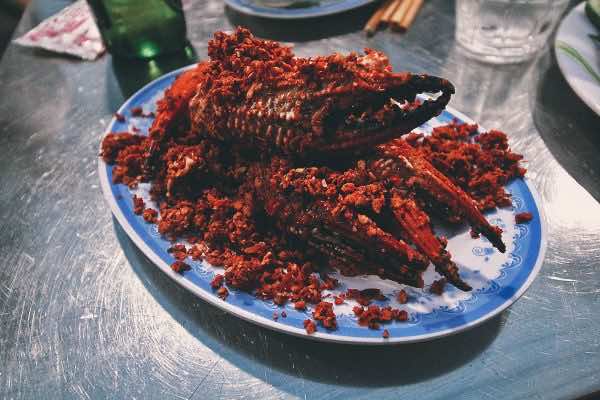 3. Oc To, C128 Xom Chieu, Ward 15, District 4
All kind of dishes in this place are served in "to"- simply means a big bowl with the price at 50,000 VND each. Another special thing of this this seafood stall is that the chef can cook one type of sea snail in many different ways meeting the requirements of different customers.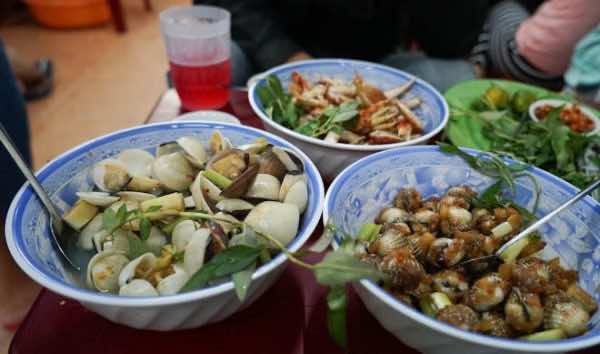 4. Oc Loan, 175/26 Nguyen Thien Thuan Street, Ward 1, District 3
It is situated in the crowded Nguyen Thien Thuat apartment complex, this has been a longtime favorite of "oc" gourmet. The stallholder is very creative in using a lot of ways to make Vietnamese snails that people can hardly resist and keep wanting more. The kinds of snails and shell vary from big to small ones. The dipping sauces go with these dishes also play an important part in making them special. Especially, you can enjoy these delicious dishes at the spacious outdoor dining space.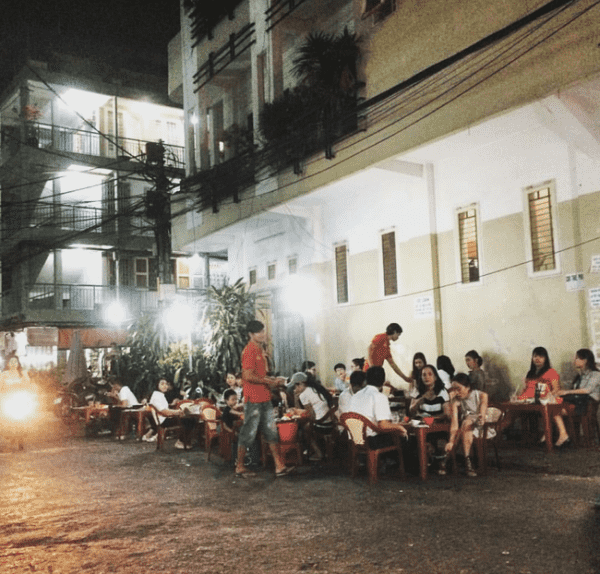 5. Oc Thao, 231 Hoang Dieu Street, District 4
This is also the delicious snail shop in Ho Chi Minh City are favored by Vietnamese famous actors, actresses, and models in spite of its location in the little corner. In this place, eateries will enjoy many delectable dishes with prices ranging from 25,000 to 35,000 each. They offer two kinds of dipping sauces: salt with green pepper and Vietnamese dipping sauce.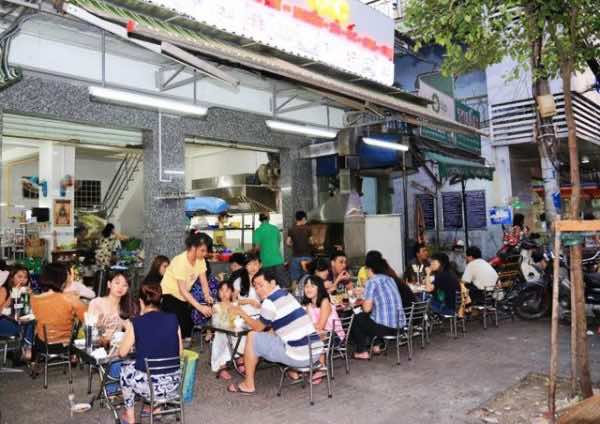 6. Oc Nhu, 650/4/29D Dien Bien Phu, District 3
Hidden in one of the alleys along Dien Bien Phu Street is one of the popular seafood restaurants in Ho Chi Minh City among the locals. So well hidden in fact, you can't get there without an invitation from someone who've been there before JJ. This seafood stall is opened in the early afternoon, so make you do not come late in order to have plenty choices for your meals.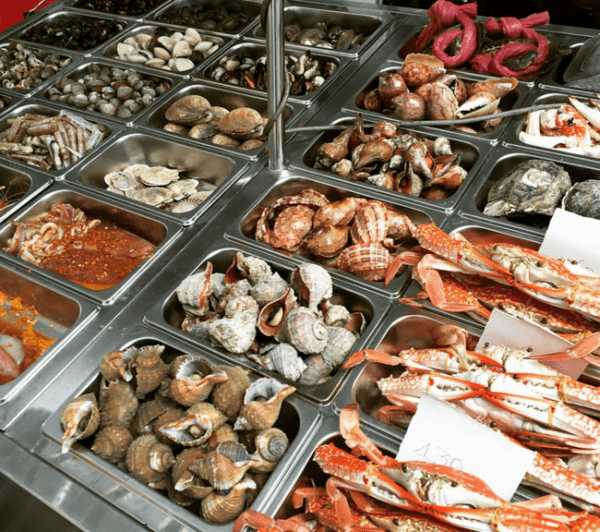 We hope that this article into Vietnamese seafood stalls in Saigon Ho Chi Minh city has provided you helpful information. However, as a foreign visitor, you should always be mindful of food safety matters, potential risks of eating snails in seafood restaurants if you are not used to be seafood. Cheers!!!!!