Don't miss your chance to enjoy street food in Saigon
Not only did President Barack Obama sample some of Vietnam's finest local food in Vietnam, but a great deal of travelers also tried and had the same idea with him.
 You know, in addition to the stunning and breathtaking views sketching the whole country, unique cultures, interesting history and welcoming locals, Vietnam is also famous for its cuisine. It is plausible to say that Vietnam is known as one of ten countries having the best street food. If you are a gourmet and a good traveler, you for definite have much know about the listing of special street food in Vietnam as a whole and in Ho Chi Minh city in particular.
The cheapest and one of the most delicious places to find cuisine in Vietnam is in a traditional open-air market. Here, single-dish food stalls, run mostly by women, offer crafted dishes passed from mother to daughter for generations.
Here are foods that will give you a perfect introduction to best street eats in Saigon:
Broken rice (Com Tam)
What list of Saigon street food would be complete without Com Tam?
It is almost impossible to walk a block in Saigon's major streets without bumping into a crowd of hungry patrons enjoying broken rice at a food stand and dense smoke spread through the street. You will see it being served at countless little restaurants and street food stalls around the city.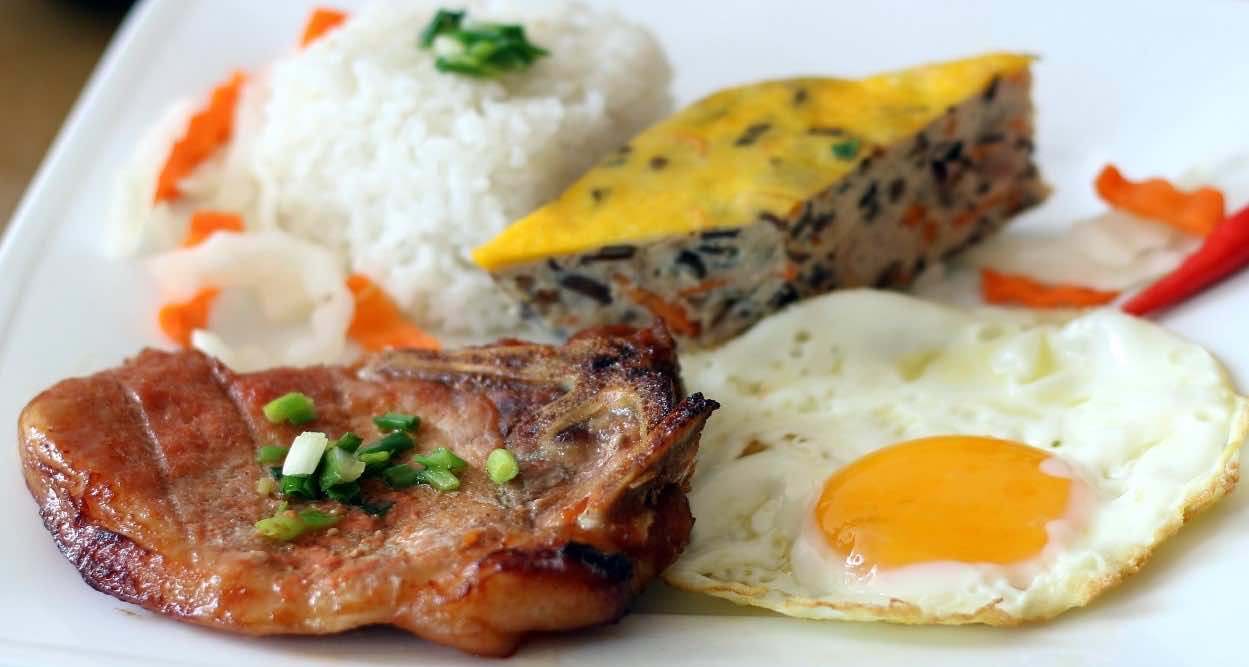 When you come to Ho Chi Minh city, you should try this dish at least once time, and you will not regret. A plate of broken rice with many beautiful colors from grilled pork chop with multi- flavor to steamed pork with egg custard, pork skin, vegetable…
If I have to opt for the best place to enjoy Com Tam, it should be Com Tam Ba Ghien having a passed a legion of loyal fans. Broken rice is usually eaten as a breakfast and dinner.
Vietnamese spring rolls( Gỏi cuốn)
These light and fresh spring rolls are a wholesome choice when you've been indulging in too much of the fried food on Vietnam. The translucent parcels are first packed with salad greens, a sliver of meat or seafood and a layer of coriander, before neatly rolled and dunked in Vietnam's favorite condiment- fish sauce.
Of different areas of the country, the locals have different ingredients in spring rolls. Many Vietnamese across the country consider it as an imperative part of a complete Vietnamese style family dinner.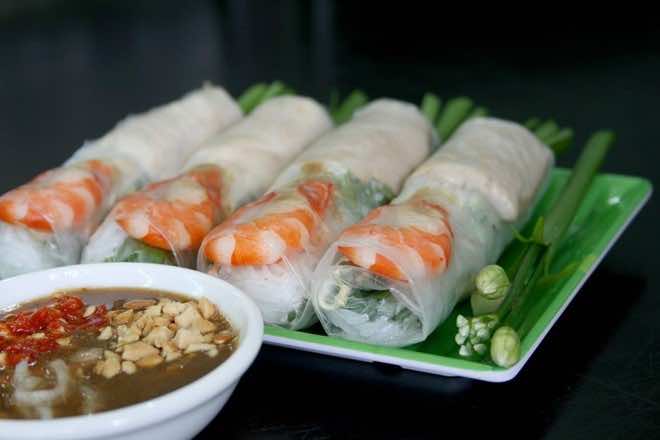 Bánh Mì Thịt
The Bánh Mì Thịt has become a phenomenon across the globe over the last few years. What is it that makes this sandwich so fantastic that its notoriety is spreading across the world so quickly? The French may have brought with them baguette, but Vietnam takes it to a different level.
It touches every sensation on my tongue perfectly and leaves nothing more to be desired from such a humble and simple sandwich. Layered with meat, smothered in pate and mayo, and topped with fresh herbs, pickles, and chili creates a texture and flavor party that leaves the masses standing in line with their hands open begging for night after night in Saigon.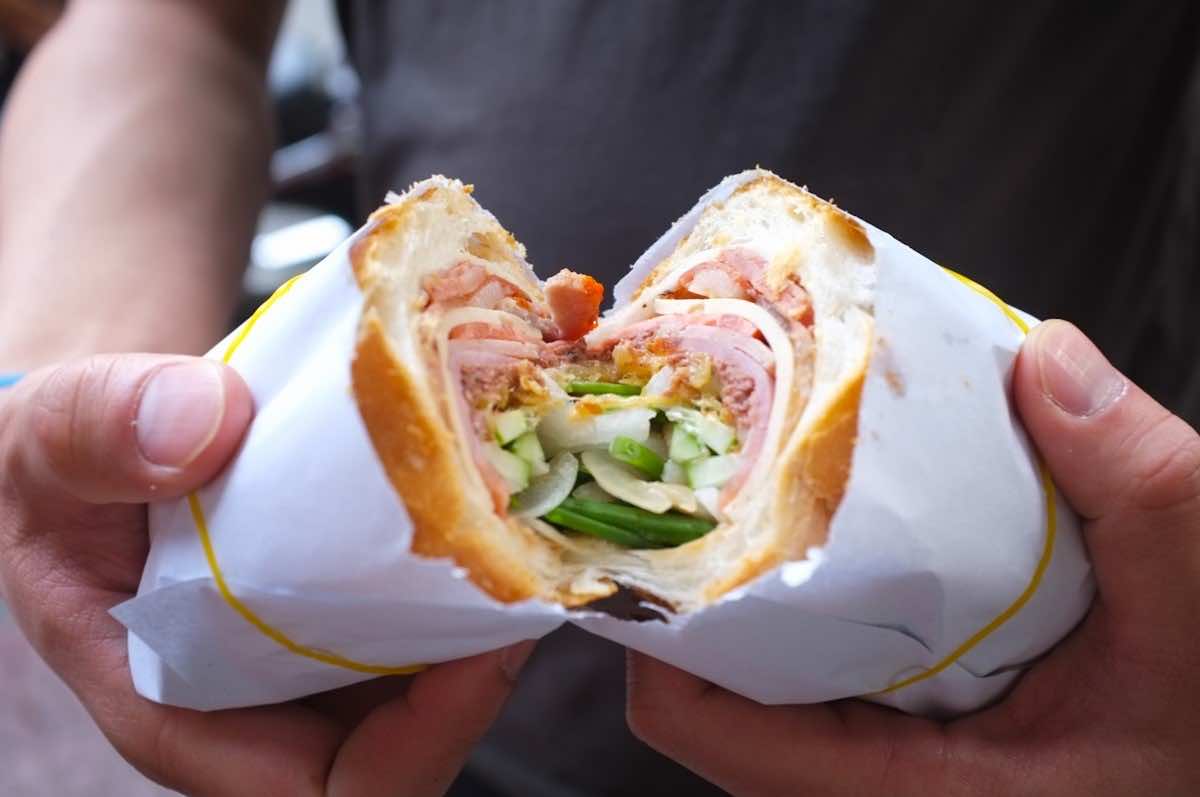 Bột chiên
Ho Chi Minh's favorite street snack, Bot Chien is popular with both the after- school and the after- midnight crowd.
Chunks of rice flour area fried in a large wok until crispy, and then an egg is broken into the mix. Once cooked, it is served with sliced papaya, shallots and green onions, before more flavor is added with pickled chill sauce and rice vinegar.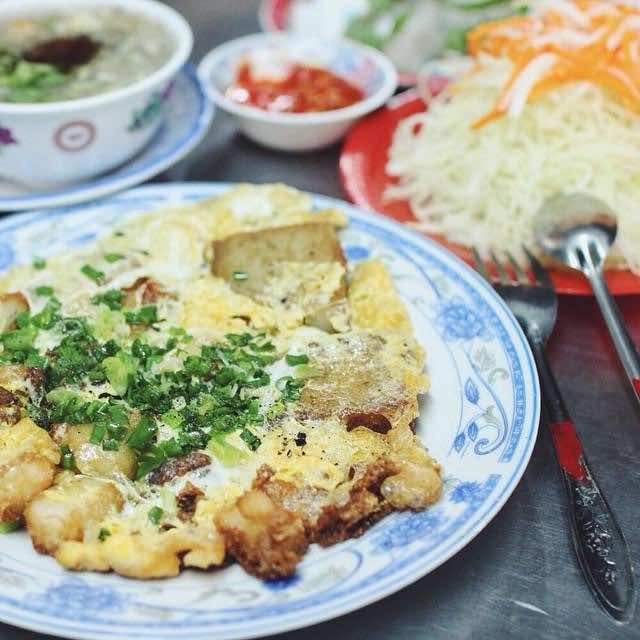 Bánh Xèo (Vietnamese pancake)
A good banh xeo is a crispy bulging with pork, shrimp, and bean sprouts, plus the garnish of fresh herbs that are characteristic of most authentic Vietnamese dishes. To enjoy one like a local, cut it into manageable slices, roll it up in rice paper or lettuce leaves and dunk it in whatever special sauce the chef has mixed up to you.
The size of banh xeo varies throughout the country as well, and the biggest version can be found down south, in Saigon.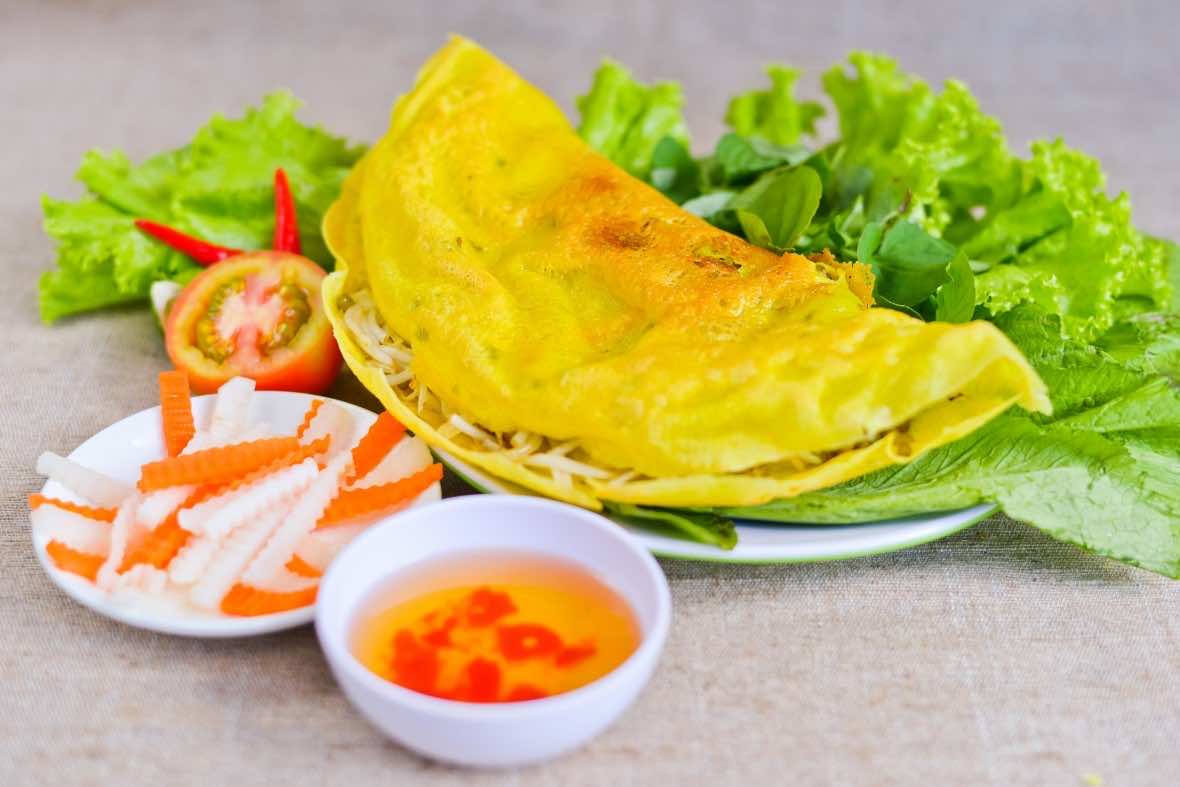 Snails and shellfish
Every day of the week, particularly on weekends, large groups o work colleagues, friends, and families descend on snail eateries to eat, drink and talk the night away. Snail of all shapes and sizes come from Vietnam's fresh water sources- flooded rice paddies, rivers and lakes and from the ocean.
Snail eating is all about sauces and textures. A 'naked' snail is quite boring, unappetizing prospect, but stuff with spices and herbs and cover it in all sorts of rich, creamy, juicy sauces and you have a mouthwatering snack.
There are so many kinds of snails and shellfish that you will constantly discovering new and delicious ones. The bigger eateries will offer over two dozen kinds, and even the small vendors boast at least a dozen. Then, there are several ways to have your snails cooked.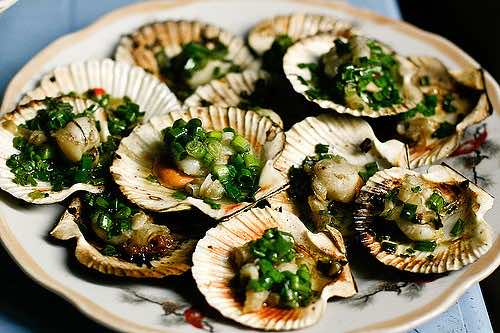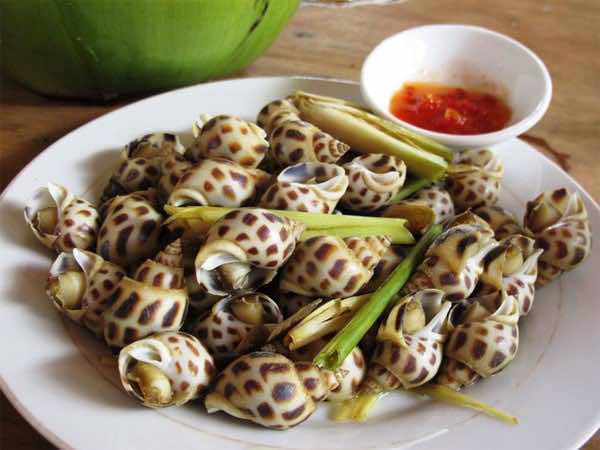 We hope you enjoy your taste of street food in Saigon, one bite at a time.