Places within traveling distance of Saigon Ho Chi Minh City Vietnam
Romantically referred to by the French as the Pearl of the Orient, Ho Chi Minh City today is a super-charged city of sensory overload. Motorbikes zoom day and night along the wide boulevards, through the narrow back alleys and past vendors pushing handcarts hawking goods of all description. This is a city full of surprises. The madness of the city's traffic – witness the oddball things that are transported in the back of motorbikes – is countered by tranquil pagodas, peaceful parks, quirky coffee shops, and the whole neighborhoods hidden down tiny alleyways…
Although Ho Chi Minh City is the city's limitless vitality that provides much of its travel allure, there are also incredible places to visit outside the city. Don't limit yourself to the concrete jungles, try the real jungles of Dalat or to take a boat along the rice paddies of the Mekong Delta. Here are some places not-too-far-distance from Ho Chi Minh City where you can have a great weekend getaway.
Vung Tau
Located on the coast 100 kilometers south east of Ho Chi Minh City, Vung Tau is a popular weekend getaway for Saigonese to escape the heat and stresses of the big city. The city enjoys a spectacular location on a peninsula, with ocean on three sides, sandy beaches and many coastal activities; the light and sea air makes it a refreshing break from sultry Saigon.  Especially, the beach city has become more attractive after banning people to sell food or bring food to the beach and also fined anyone who littering.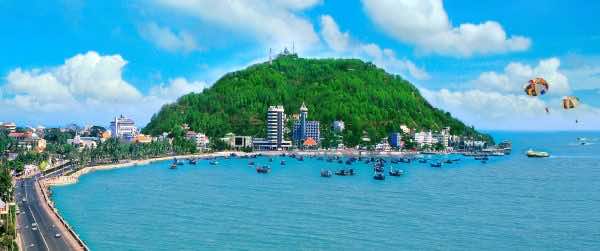 There are many places to see and things to do when you traveling to Vung Tau. This beach city is not too big, but it is definitely pretty. The sun, the beaches, the sea, the relics, the pagodas, and the people, all are combined harmony and peacefully. Here is the list of some places you can put in your itinerary during your stay in Vung Tau: Bai Sau – Back Beach, Bai Truoc – Front Beach, Jesus Christ Statue, Xom Luoi Market, The Light House, Pig Hill…
Mekong Delta
In Southern Vietnam, the River Mekong unravels into nine sprawling rivers, forming the fertile Mekong Delta. It's here the river rules. Daily life flows with the ever-changing waters, fisheries thrive during the annual flood and rice fields are quickly dug as the water recede. In addition to the tropical climate found here, the Mekong Delta gives the area unique landscape, particularly charming characteristics, and a special floating lifestyle of the people. The towns bustle with vendors trading their fresh produce, and endless flow of river traffic passing through daily. Veer off into a smaller stream and you'll find orchards, Buddhist temples and family homes clinging to the banks of the rivers. Pay a visit to the Mekong Delta in Vietnam and it'll be a unique experience.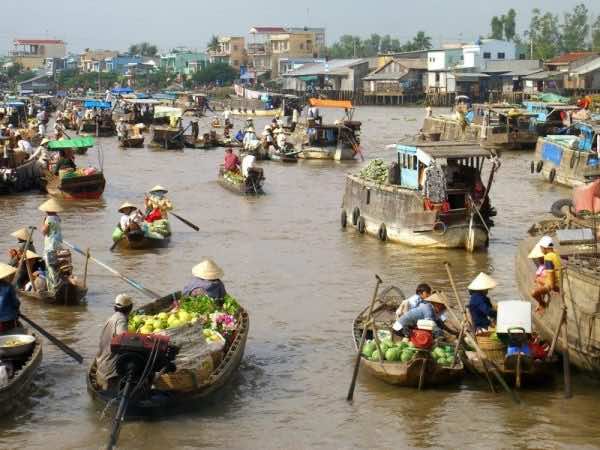 Mui Ne
Mui Ne is a sleepy little fishing village in southern Vietnam with a big following. Tourists and locals alike flock here for respite from the buzzing madness of Ho Chi Minh City, enjoying an unmatched sense of good vibes and chill that other beach cities like Nha Trang and Da Nang just can't match. Despite its small size, there is a world of things to do in this little gem, you can tick off water sports like snorkeling, diving and kite surfing.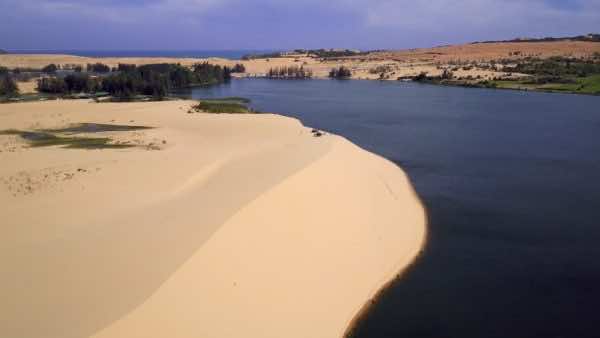 Mui Ne is also somewhat a geological, being home to two giant stretches of sand dunes – the White Dunes and the Red Dunes. The white dunes are fantastic for the sunrise, whereas the red dunes, smaller, are mostly visited for its glorious sunset views.
Da Lat
If you are interested in a peaceful respite from the city, drinking a cup of tea while reading a good book in a lovely garden or enjoying a walk on beautiful and sometimes bustling slopes, petals falling the wind, consider a visit to Dalat city. Founded in 1907 as a French hill station, Dalat is still a popular destination both for local and international visitors. The city quickly grew with new hotels, resorts, golf courses, and even boarding schools. Located in the highlands and surrounded by pine forests, the city enjoys a temperature climate quite unlike the rest of Vietnam. The great weather has also made Dalat an agricultural center.
Today, Dalat is a popular honeymoon spot for Vietnamese people and a hub for nature lovers.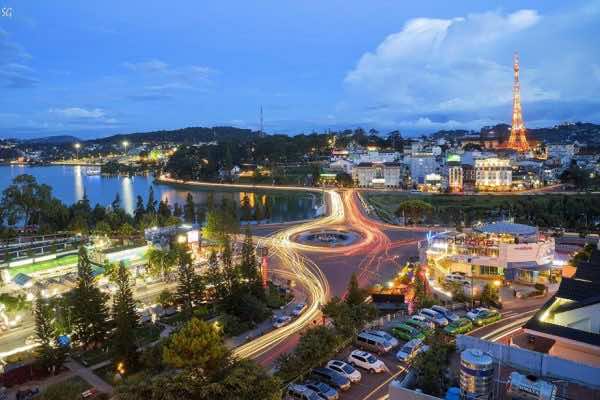 Con Dao Island
Con Dao is an archipelago of Ba Ria- Vung Tau Province, southeast Vietnam. The islands are considered as one of Vietnam's star attractions. Isolated from the mainland, Con Dao used to be the preserve of political prisoners and undesirable, and it now turns heads thanks to its striking natural beauty. Accessible within an hour's flight hour from Ho Chi Minh City. Dam Trau is the most beautiful beach on Con Dao island, and is partly covered by thick forest with lovely beaches, coral reefs, and stunning bays.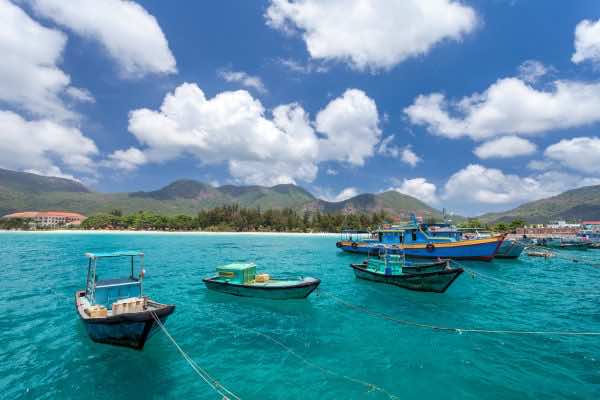 Hopefully, this list will come in handy when planning a great weekend getaway for you and your family!
>>> If you want to Explore Mekong Delta in 1 or 2 days, I will recommend you to book a tour at any tour operators( KIM TRAVEL). It will be easier and smoother because they make all travel arrangements for you. Also, they can tailor a tour to meet your need in terms of your schedule, your budget and your travel style.