You have to know the best time to visit Ho Chi Minh City VietNam for a good holiday time
Ho Chi Minh City, also known as Saigon, is Vietnam in high gear. Paying a visit to Ho Chi Minh City is to be introduced to a dramatic meeting of old and new culture, a dynamic metropolis of skyscrapers and traffic juxtaposed with a wealth of ancient temples and traditional markets. Whether you're traveling to Ho Chi Minh City for a quick stop en route to other parts of Vietnam or are planning a visit to the city exclusively, you will be won over the city's frenetic energy and the many local gems just waiting to be discovered.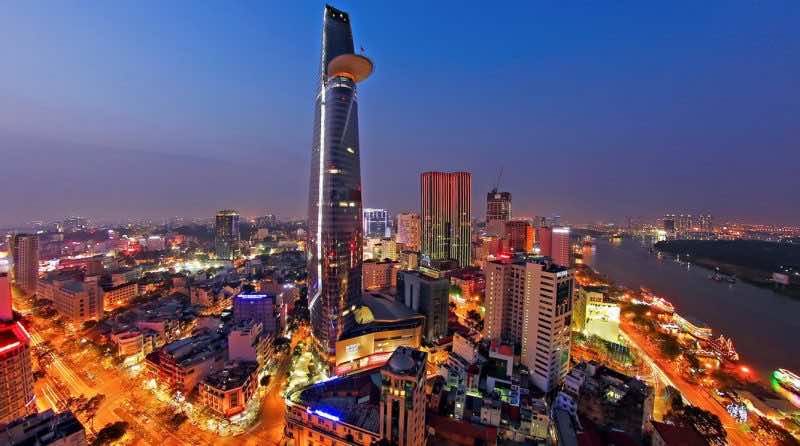 Coming up a plan to visit Saigon, you will have a few questions in your mind "When is the best time to visit Saigon?" or "How long should you stay in Saigon?" The best time to visit Saigon is when the air is cool and skies are blue. Ho Chi Minh City enjoy different weather than the northern cities like Ha Noi. Saigon is blessed with a pleasant climate all year round, but that doesn't mean you shouldn't take its two distinct seasons into account when you're planning your trip. They are a dry season (November to April) and a wet season (May to October). The rain is only part of consideration, as humidity varies according to the time of year, and that has a bearing on how sticky your experience of Saigon will be.
>>> 10 important travel tips for travelers in Ho Chi Minh city VietNam
In a nutshell, when you should pay a visit to Ho Chi Minh City
Well, if I have to answer to this question, planning to Saigon at any time of the year is always good. Undoubtedly, you are used to the hot weather and the heat problem is not at all, it is highly recommended to travel to the city during the dry season. By contrast, if you want to capture the moments of Saigon in rainy days with flooded streets, let opt for wet season.
Dry season- December to April
Running roughly from December to April, the Dry Season is thought of as the best time to visit Saigon VietNam. This period of year is estimated to be the hottest, with average temperature of 28°C. The peak is 39°C around daytime in late April, while the lowest may fall below 17°C in the early morning of late December. Humidity is moderate in December and begins to decrease from January to April. Therefore, if you want to escape from the normal sticky weather of Saigon, you should have a plan to travel during this period of year.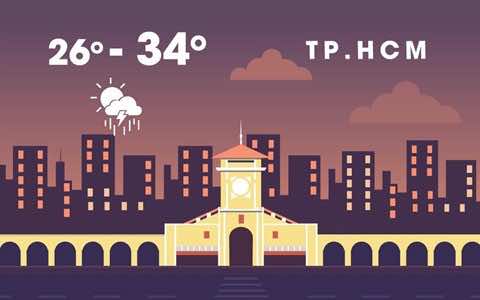 Added to this, December, January are also the months of festivals taking place all over the country including Christmas, New Year and Lunar New Year. It is wonderful sight for many, is the best time to visit Saigon. The city is flooded in twinkling lights and festive decorations and sales at every corner of the city especially on fashion streets such as Nguyen Trai and Le Van Si with sales up to 70%. During the months of December to February, the price of accommodation normally increases up to 30%, but it is worth traveling in this time. Many of the bars in the center are decorated and staff dress up.
Towards March, the weather becomes hotter and dryer, so sunscreen and sunglasses are necessary to protect your skin and eyes from the UV rays. Summer clothes like tank tops and shorts in light color are highly recommended, but make sure that you do not wear it at appropriate places (not in respective places like church or pagoda).
>>>This is Mekong Delta tours from Ho Chi Minh city Vietnam by Kim Travel
Monsoon season in Saigon – May to November
There is no doubt that Saigon is enjoyable at any time of the year. The weather can be an inconvenience, but no more than that. From May to November, the humidity is higher than average and heavy rain happen frequently. This can be severe and the city is prone to flooding because of bad drainage system, but it's still a perfectly good time to visit Saigon because the rain isn't non-stop all day. Traveling in this period is a good bet of you're on a budget, because accommodation prices tend to be cheaper.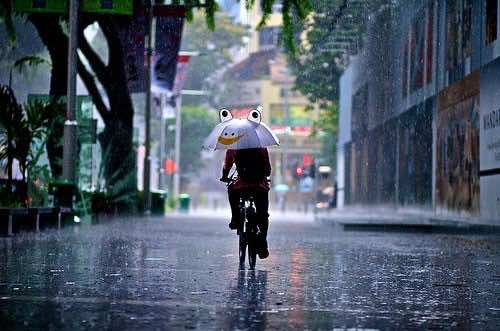 There are several national holidays during this time such as April 30th holiday called Vietnam Reunification of North and South, and May Day on May 1st, and Vietnam National Day on September 2nd. Hence, you will see the organizational events on these days.
No doubts, do not forget to bring a raincoat and an umbrella to avoid being wet. Insect repellent is also essential to get rid of mosquitos and other bugs during the wet season
Although having a plan in the best time to Saigon is never easy, however, every time during the year is usually for visiting the city, no matter when you come you will have a great time. If you have any questions about your trip, do not hesitate to contact Kim Travel is the Best Travel Agency in Ho Chi Minh city VietNam