From endless buffets to bottomless salad bowls, fill your belly without emptying your wallet.
Originating in 16th Century France, buffet dining has stood the test of time and continues to be a popular choice for many restaurant customers. By definition, a buffet is a meal where guests serve themselves from a variety of dishes set out on a table or side board. Today there are many restaurant concepts centered around a buffet theme. Buffets are also served on special occasions or as restaurant promotions. And restaurants who offer catering services use buffets as an efficient way to feed a large number of guests.
Just as the name implies, this type of buffet offers guests the most bang for their buck. Typically, customers pay one price and serve themselves from different stations, ranging from hot items, a salad bar and dessert station. It also makes us feel like we're getting a good deal, like kings and queens, able to summon more food upon command, as much as we want. And while we might be paying for it later, it makes us feel pretty powerful in the moment.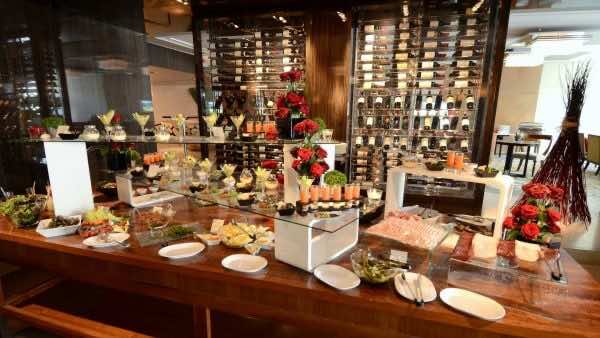 Ho Chi Minh City is the most opulent place in Vietnam with the splendid and eye-catching restaurants that serve cuisine of France, China, Japan, and of course, Vietnam. What could be greater than enjoying a succulent meal in a ritzy setting with fabulous scenery and excellent service. Here are the most delicious buffet restaurants in Saigon that gourmets should know.
1.Atrium cafe buffet restaurant
Overlooking the hotel's attractive garden and pool through large windows that flood the restaurant with natural light during the day and create a romantic atmosphere at night, the Atrium café, known as one of the best buffets in Ho Chi Minh City, offers the ultimate adventure for the global food in its breakfast, lunch and dinner buffets with a huge selection of appetizers, main courses and desserts. Not only can you enjoy tasty dishes but you also relieve your depression in your life in the space with full of piano melody.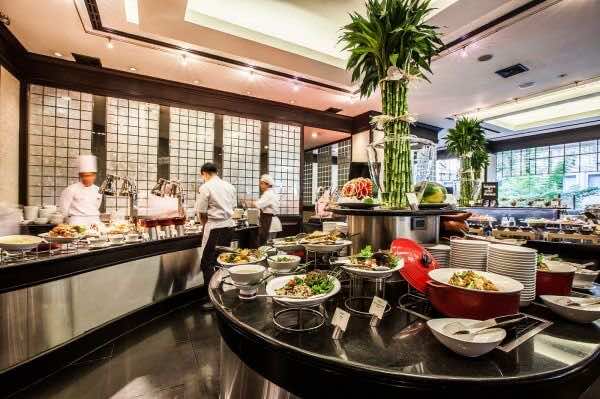 Address: Atrium café buffet restaurant – Lotte Legend Saigon Hotel – 2A-4A Ton Duc Thang, Ben Nghe Ward, District 1, HCMC.
Opening hours: Breakfast: 6 am – 10 am/ Lunch: 11.30 am – 2.30 pm/ Dinner: 6 pm – 10 pm.
Price: VND 400,000 –VND 1,100,000
2.Viet Kitchen Buffet – Renaissance Riverside Hotel
Viet Kitchen is a more than simply a restaurant; it's a contemporary dining and networking spot where modern design and ambience meet traditional and global flavors; unwind in a vibrant atmosphere. International dishes combined with local Vietnamese flavors to offer a unique, innovative take on classic cuisines near and far. The restaurant is decorated with gentle colors and classical decorative items to bring a luxurious but delicate feeling to the customer.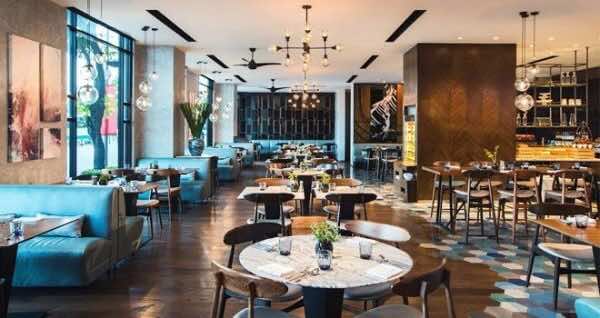 Address: 8-15 Ton Duc Thang, Ben Nghe Ward, District 1, HCMC.
Opening hours: Breakfast:6 am – 10 am/ Lunch: 12 pm – 2.30 pm/ Dinner: 6 pm – 10 pm
Price: VND 450,000 – VND 990,000
3.Mezz Restaurant – Sofitel Saigon Plaza
An exciting restaurant opened at Sofitel Saigon Plaza and food lovers throughout the city are invited to the unique sights, sounds and tastes of Mezz – the very first interactive restaurant in Vietnam which provides a new culinary discovery with international dishes and Asian specialties, along with imported products from France.
From the moment you enter into the inviting and newly designed restaurant, the distinctive gastronomic experience begins. Mezz is bright yet cozy space with high wooden ceilings, retro tiled flooring, wine racks, and a private mezzanine area which are gently complemented by the black and mustard colored seats. A stunning, vibrant signature yellow Molteni stove exclusively designed for Mezz in a first in Vietnam.
Mezz embraces different culinary styles in each of its live cooking stations. Highlighted in one corner are perfectly seasoned meats, cooked to perfection grilled dishes, and oven baked pizza. Continue your dining journey with freshly made Asian noodles, steamed buns and dim sum, some well-loved Japanese and of course traditional Vietnamese cuisine.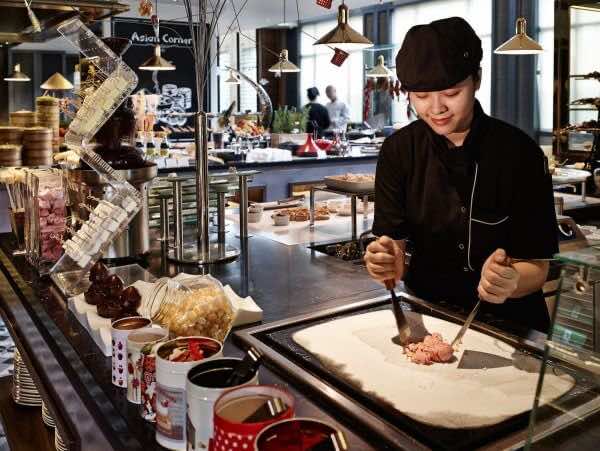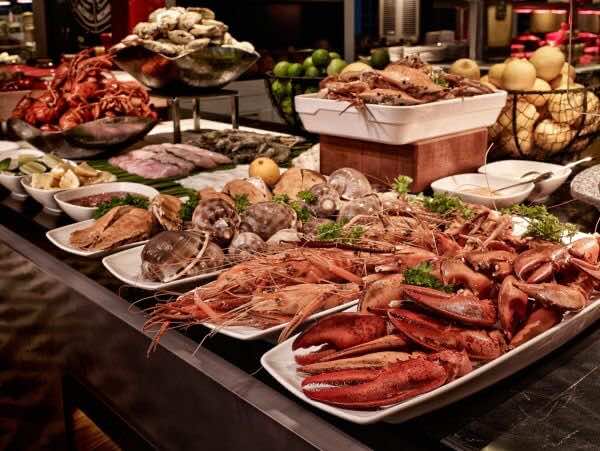 Address: 17 Le Duan, Ben Nghe Ward, District 1, HCMC.
Opening hours: Breakfast: 6 am – 10.30 am/ Lunch: 11.30 am – 2.30 pm/ Dinner: 6.30 pm – 10.30 pm.
Price: VND 800,000 – VND 1,000,000
4.La Brasserie Restaurant – Hotel Nikko Saigon
La Brasserie Restaurant boasts the longest buffet counter in Ho Chi Minh City. Set in the Hotel Nikko Saigon in District 1, buffet selections range from local cuisine to international fare such as cold cuts and salads, your favorite roasts and grills, and temping desserts. You will welcome inside this contemporary, spacious and cozy atmosphere whether for a quick bite or a leisurely breakfast, lunch or dinner.
La Brasserie at Hotel Nikko Saigon also has an enticing new menu for Seafood Buffet lovers. Experience the fresh and succulent seafood by Executive chef Tyronne Christopher David. Tuck into the generous chilled seafood selection including oysters, crabs, calamari, octopus, salmon… enjoy the showcase of popular Italian signatures including 'live' stations serving pastas as well as indulge in other mouth watering stations such as sushi, sashimi. And not to mention the lobster is back and unlimited.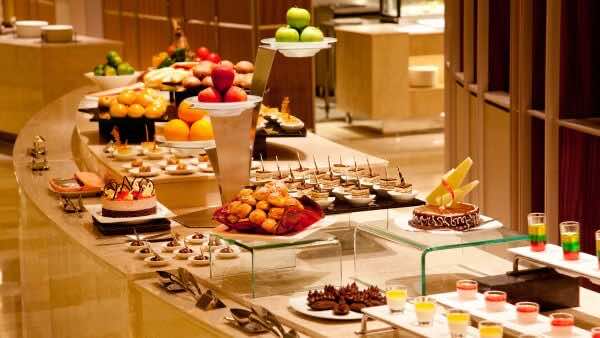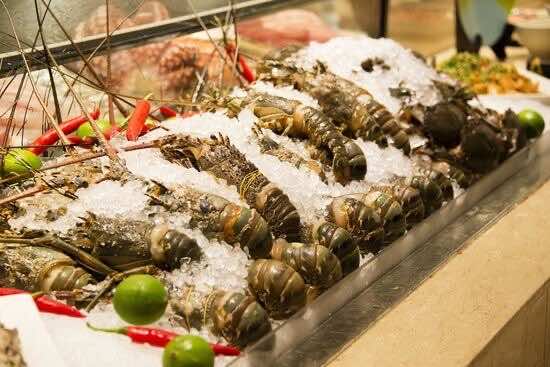 Address: 235 Nguyen Van Cu, Nguyen Cu Trinh Ward, District 1, HCMC.
Opening hours: Breakfast: 6 am – 10.30 am/ Lunch: 11.30 am – 2.30 pm/ Dinner: 6.30 pm – 10.30 pm.
Price: VND 950,000/pax including free flow of sparkling wine, red/white wine, beer, soft drinks, tea and coffee.
5.Parkview – New World Saigon Hotel
Beautifully situated on the ground floor of New World Saigon Hotel's lavish lobby, this spacious high-ceiling setting faces the 23/9 Park with pristine floor-to-ceiling windows. The sheer abundance and salt-tangled freshness of just-caught seafood make Parkview one of Saigon's most popular seafood buffets featuring local lobsters, slipper lobster, crabs, shrimps, oysters, and snails to name few. They match these delicacies with live coking stations, a variety of meats, international specialties and an extensive wine list – all of which make Parkview at New World Saigon Hotel a true culinary adventure and a luxury atmosphere.


Address: 76 Le Lai, Ben Nghe Ward, District 1, HCMC.
Opening hours: Lunch: 11.30 am – 2.30 pm/ Dinner: 6 pm – 10 pm
Price: VND 500,000 – VND 1,000,000
6.Hoang Yen Buffet
With over 30 years of experience and a profound passion for culinary traditions, Hoang Yen Buffet is in the top of delicious buffet in HCMC. The various menu with over 60 dishes for lunch, and over 70 dishes for dinner always win the heart of gourmets.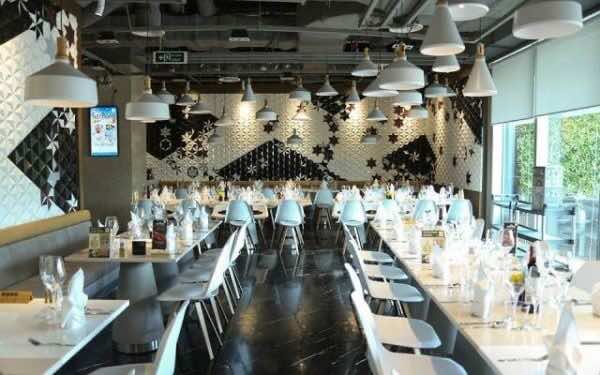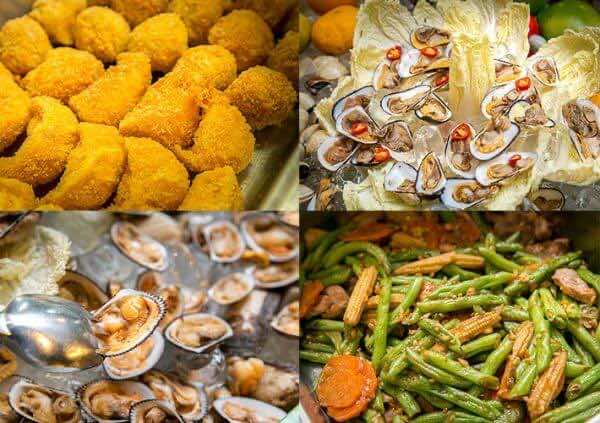 Address: Melinh Point, Floor 1, 2 Ngo Duc Ke, District 1/ Buffet Hoang Yen Premier, Floor 3, 2 Hai Trieu, District 1.
Opening hours: Lunch: 11 am – 2 pm/ Dinner: 5.30 pm – 10 pm
Price: VND 200,000 – VND 350,000
7.Binh Quoi Tourist Village 1
Located on Thanh Da peninsula, bout 8 km away from downtown Ho Chi Minh City, Binh Quoi tourist village is a favorite destination for many citizens to enjoy some peace and quiet that is rare in a city like Saigon. The village offers a spectacularly scenic retreat haven for weary urban travelers and Saigonese. Dine on a range of fish dishes and an extensive buffet set in surroundings of thatched cottages, monkey bridges and water coconut trees. All features remind you of the quiet and poetic countryside of Vietnam in which the authentic Southern food are served in the buffet style. You can find a wide range of classic Vietnamese dishes like spring rolls, pancake, the noodle dish with snail, crab, or shrimp, rice cake… that delight most palates.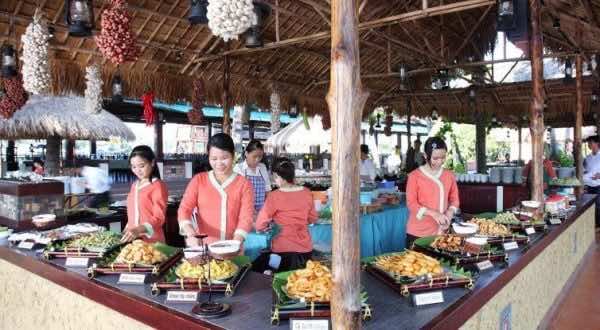 Address: 1147 Binh Quoi, Ward 28, Binh Thanh District, HCMC.
Opening hours: Lunch: 11 am – 2 pm/ Dinner: 5 pm – 10 pm
Price: VND 150,000 – VND 275,000
8.Huong Rung Buffet
Huong Rung is decorated in the cozy atmosphere, and harmonize with nature. The restaurant offers over 100 dishes from crab, snail, sea food, hot pot and significant feature of 3 regions cuisine at Vietnam.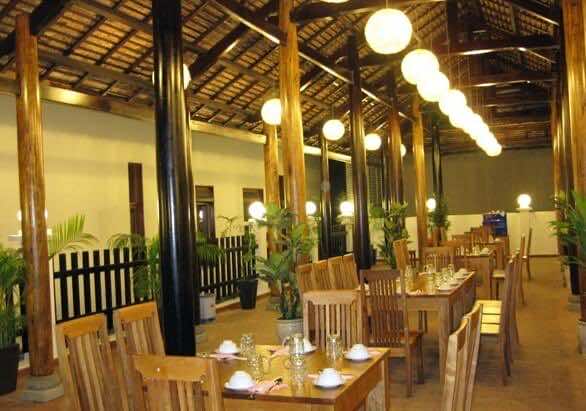 Address: 371 Nguyen Trai, Nguyen Cu Trinh Ward, District 1, HCMC.
Opening hours: Lunch: 11 am – 2 pm/ Dinner: 5.30 pm – 9.30 pm
Price: VND 198,000 – VND 435,000