Located on the coast 100 kilometers south east of Ho Chi Minh City, Vung Tau is a popular weekend getaway for Saigonese to escape the heat and stresses of the big city. The city enjoys a spectacular location on a peninsula, with ocean on three sides, sandy beaches and many coastal activities; the light and sea air makes it a refreshing break from sultry Saigon.  Especially, the beach city has become more attractive after banning people to sell food or bring food to the beach and also fined anyone who littering.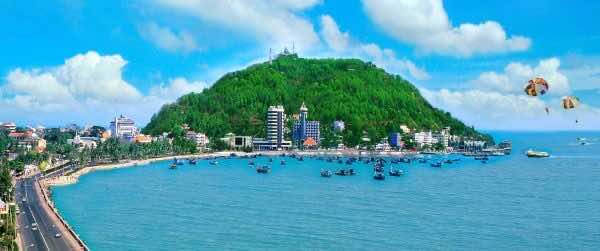 Interesting places in Vung Tau
There are many places to see and things to do when you traveling to Vung Tau. This beach city is not too big, but it is definitely pretty. The sun, the beaches, the sea, the relics, the pagodas, and the people, all are combined harmony and peacefully. Here is the list of some places you can put in your itinerary during your stay in Vung Tau.
Bai Sau – Back Beach
Bai Sau is also known as Bai Thuy Van or Bai Thuy Duong, starts from the foot of the Small Mountain (Nui Nho) to Chi Linh area. It is an 8-kilometer long stretching as far as the eye can see. This stretch of beach is located in the southeast side of town packed with Saigonese every weekend during the summer months. This is a perfect place for those who love swimming and want to spend the whole day in the water. The beach is always excited and busy with almost tourists both from the city itself and the world.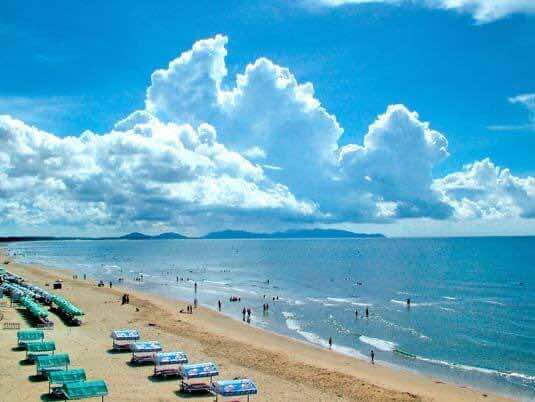 Bai Truoc – Front Beach
Bai Truoc is in the west of the city, between Nui Lon mountain and Nui Nho mountain, where the sun goes down. It is considered the façade of Vung Tau city. Besides the best location, the beach is also preferred for having many restaurants, elegant hotels and shopping center. Sparkling, colorful and bright light boulevard make Bai Truoc more beautiful. However, this beach is not as clean as Back Beach due to a long time used for anchoring place of fishing boats. People often come here to sit on the sea walls along the beach to watch horizon and romantic sunset rather than swimming. The local tourists also buy the fresh seafood at Xom Luoi Market and bring it to the green grass on Bai Truoc for a picnic.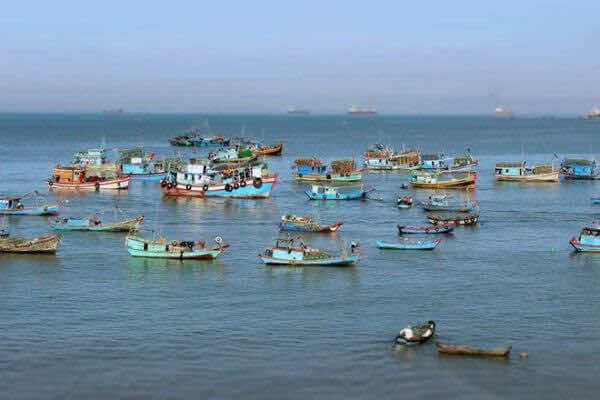 Jesus Christ Statue
Take the 847-step plight up and meet the 32-meter tall statue of Jesus. Considered one of the tallest statues of Christ in Asia, its outstretched arms span a little over 18.4 meters. Originally started in 1972, construction was only completed in 1993. The more adventurous are welcome to climb to the top of Jesus's arms and enjoy the breathtaking panoramic view of Vung Tau city. Be aware that the stairs are made for small-sized feet.
The entrance to the statue is located on the coastal road Ha Long Street, right at the very southern trip. There is no official fee, more like a forced donation for entering the statue and for parking at the bottom.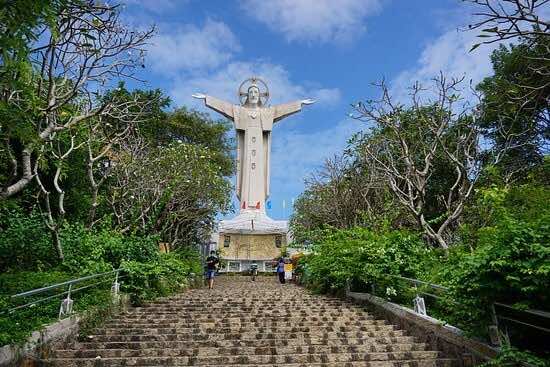 Opening time of the statue: 7 AM – 12 PM and 2 PM – 5 PM, but the good time for hiking is between 6 AM and 8 AM, also after 4 PM.
Xom Luoi Market
Undoubtedly, you can find seafood in every corner of Vung Tau ranging from big restaurants to a small food stalls by the seaside at night. The first and foremost concern of tourists when finding seafood is the price. Xom Luoi Market is where seafood from the fishing boats are delivered every afternoon. This is where you can get cheap fresh seafood and have it prepared at the cooking stalls. Then, you can bring it back to your accommodation or just enjoy fresh air at the central park in Bai Truoc area with your seafood.
Fresh seafood, Cooking stalls at Xom Luoi Market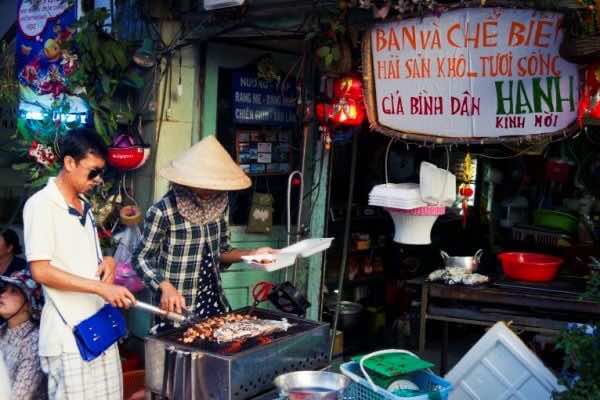 Greyhound Racing
Every Saturday at 7 PM, the only greyhound racing and the legal gambling takes place in Vung Tau. Before each race, each attendant walks out with the dog, shows them off and the spectators can see the condition of each dog in order to place their bets.
Enter ticket: 25 000 VND
Address: Le Loi Street, Lam Son Stadium, Vung Tau City.
The Lighthouse – Nui Nho mountain
With a winding, crooked path, the way to the lighthouse is an inspiration for photographers to take photos and watch the city from a different angle. Especially at night, from the lighthouse to look down, the scene of the city is shimmering, fanciful. The lighthouse is considered to be one of the most ancient lighthouses in Vietnam. Don't forget to try yogurt at Co Tien stall on the slope near the lighthouse as the locals do. The best time for hiking is after sunset and before 10 PM.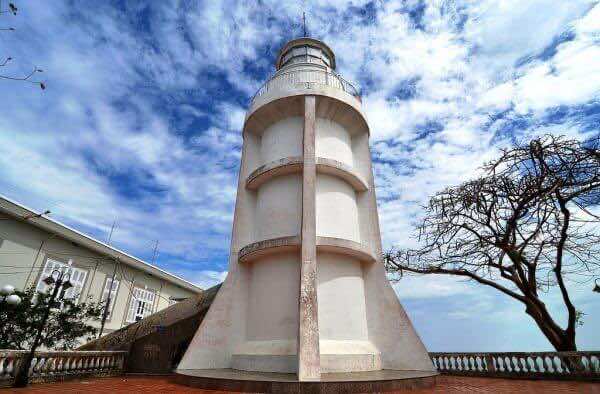 Pig Hill
The name is strange, but there isn't any pig on the hill. Not far from the Statue of Jesus, just ask the locals for more information that you can run to the hill to the wind. Anyone going to Vung Tau also come here and take some beautiful shots. You should go before sunset because there is no light in this area.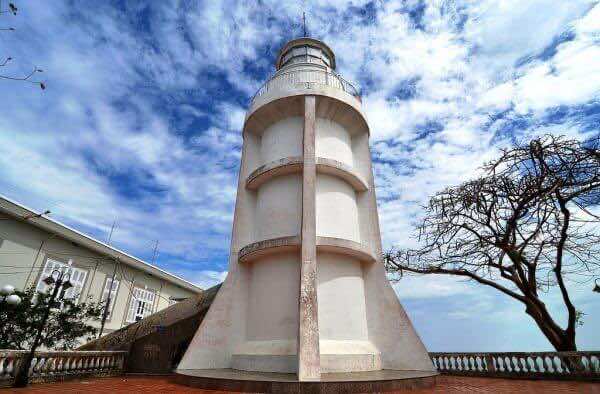 Address: alley 222 Phan Chau Trinh, Ward 2, Vung Tau City.
Where to eat in Vung Tau
 Banh Khot Goc Vu Sua – 14 Vo Truong To, Ward 12, Vung Tau City.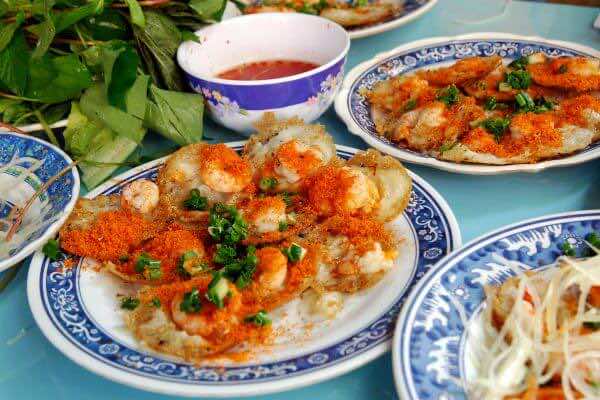 Stingray hotpot – Lau ca duoi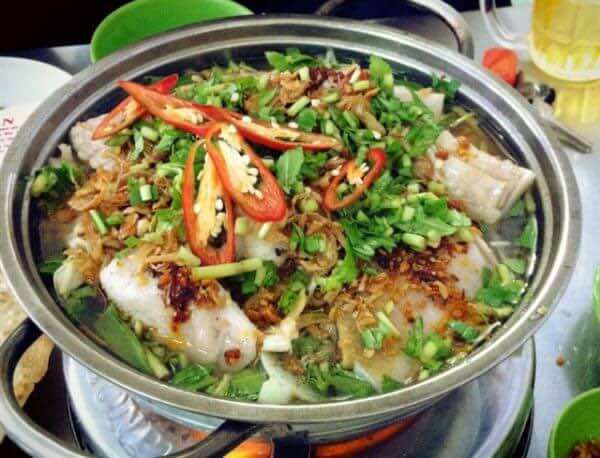 Lau ca duoi Hoang Minh – 40 Truong Cong Dinh, Ward 3, Vung Tau City.
Sponge cake with salted egg yolk – Banh Bong Lan Trung Muoi Goc Cot Dien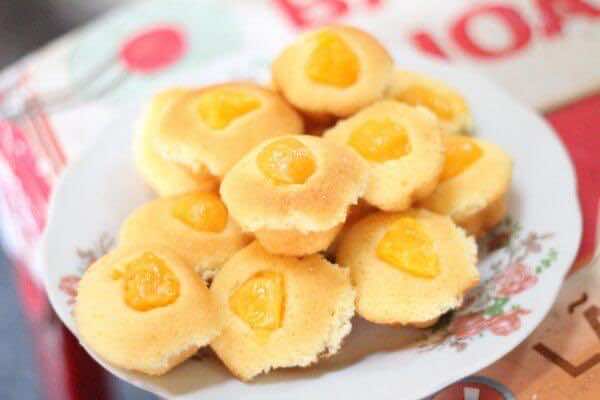 17 Vo Truong To, Ward 2, Vung Tau City
 Ganh Hao Seafood Restaurant – 3 Tran Phu, Ward 5, Vung Tau City.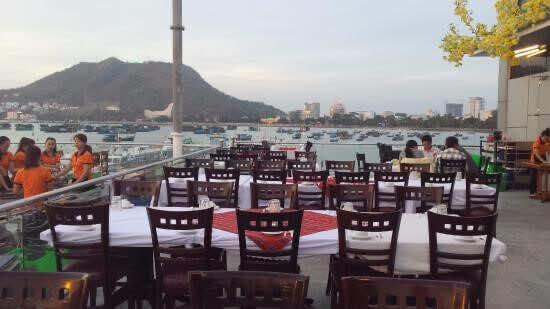 Buy fresh seafood and prepared at cooking stalls at Xom Luoi Market
 How to get there
 By bus
Hoa Mai Express – 44 Nguyen Thai Binh, District 1, Ho Chi Minh City
Business hour: 4 AM – 7 PM, departure every 20 minutes.
Tel: 08. 38218927 (HCMC) – 064. 3531980 (Vung Tau)
Ticket price: 80,000 – 125,000 VND
By hydrofoil
Greenlines Express Hydrofoil
Tel: 08. 38125609 (HCMC) – 064. 3810202 (Vung Tau)
Vina Express Hydrofoil
Tel: 08. 38297892 (HCMC) – 064. 3856565 (Vung Tau)
Petro Express Hydrofoil
Tel: 08. 38213650 (HCMC) – 064. 3515151 (Vung Tau)
By private car
 By motorbike
 Wish you could have a great trip with your friends and your beloved family in the not-too-far future!