A book and a cup of coffee: two of the most comforting things in our modern lives.
 I have a special love of books and coffee, the two pairing perfectly together. Coffee can be pick-me-up to a dreary day, so can a book. Coffee can be jolt you need to start for a project, so can a book. The memory of a good cup of coffee will stay with you long after you've consumed it, and the same goes for a good book. It's no surprise then that the combined bookstore café enterprise would work so well.
There is a connection between coffee and books that goes beyond the feeling of coziness induced when we wrap one hand around a warm mug and use the other hand to turn the pages of whatever we are reading. Bookstores, much like coffeehouses and cafes, serve as community hubs, gathering places for like-minded individuals. They are places where you can spend hours perusing pages of books full of history, information, stories, inspiration, and new ideas.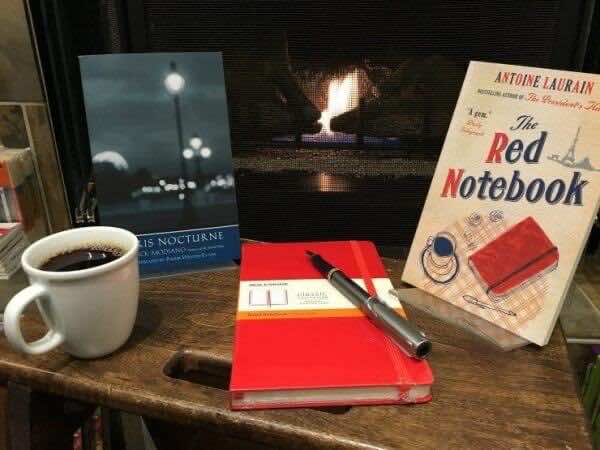 Here are some amazing bookstore cafes in Ho Chi Minh City that you can enjoy a good coffee and something that you're reading. It seems pretty hand in hand and complementary.
Nhã Nam Books N'Coffee
Nha Nam Books N'Coffee is a large and spacious bookstore with many glass windows. Combining books and cafes, this bookstore café is where young people can find most of Nha Nam's published books along with enjoying the peaceful and open space of more than 200 square meters.
The place is divided into many areas with different genres of books. For instance, the Hobbit Cave: displaying all books of Nha Nam are on sale on the market; the Pigeon Nest: a small warm nest for young souls with an impressive number of children's books; the Don Quixote's Windmill: the ultimate meeting room for two long tables and colorful chairs, suitable for groups to study or work; the Green Corner where you can have a small quiet study space dedicated to Korean-Chinese-Japanese literature, you can make tea by yourself and drift into the mysterious of Eastern Asia.
All the laptop-friendly cafes featured on Extra Desk have a hi-speed internet, A/C and a good vibe for working.
So what is more relaxing and refreshing than sipping a cup of coffee while reading books in such a nice place like this?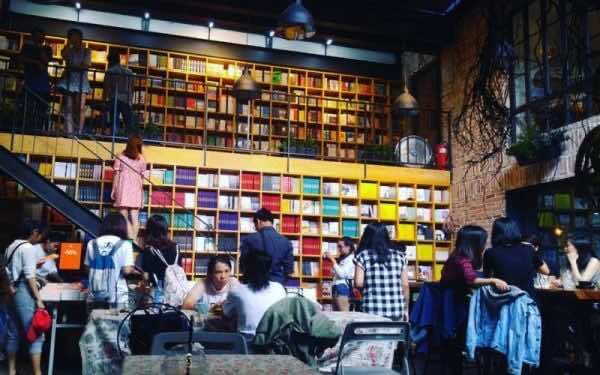 Address: 24A, D5 Street, Ward 25, Binh Thanh District, HCMC.
Opening hours: 7 am – 10 pm
Ciao Café
With a light yellow color and angel photos on the walls, Ciao Café bring out a friendly a friendly and cozy atmosphere. There are over 800 books and private sitting areas with small wooden tables and sofas, so you can comfortably read for hours without feeling disturbed. What is more, the music played is very romantic, such a peaceful atmosphere when read a book and enjoy the mellow love songs. The menu of Ciao Café varies from delicious drinks to Italian fast foods and Vietnamese cuisine.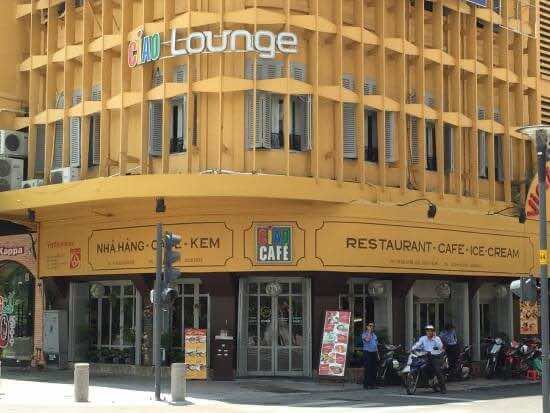 Address: 74 Nguyen Hue, Ben Nghe Ward, District 1, HCMC.
Opening hours: 7 am – 11 pm 
Huy Hoang Book Café
Located on the 2nd floor of Huy Hoang Bookstore, Huy Hoang Book Café impresses everyone by the quiet space, relaxing yet modern and luxurious. The layout of bookshelves and the combination of books with fancy colors really attract its customers. You may also pleased with the variety of its menus at reasonable and dedicated service of the staff members.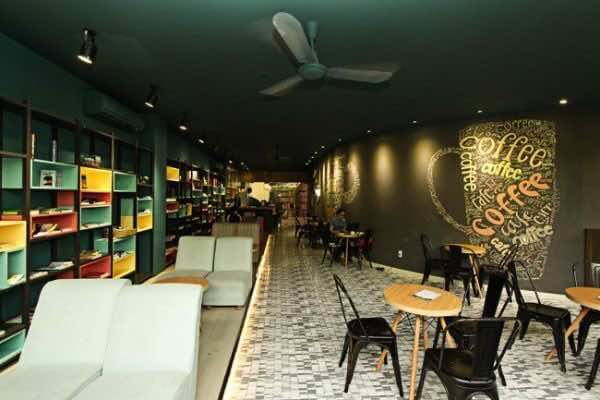 Address: 357 Le Van Sy, Ward 1, Tan Binh District, HCMC.
Opening hours: 8 am – 10 pm
HUB Book Café
At HUB Café, they don't put books on display for decorative purpose only, every bool there are chosen very carefully. With a large area, this book café is divided into three main spaces: two spaces for workshop or private meetings, the left one using transparent glass for natural light where you can have lunch and relax. Hub Book Café's library is very large and located in the middle of the shop with hundreds of books ranging from topics, culture, life, economics to other rare books. Not only can you read books on the spot but you can also borrow and take them away.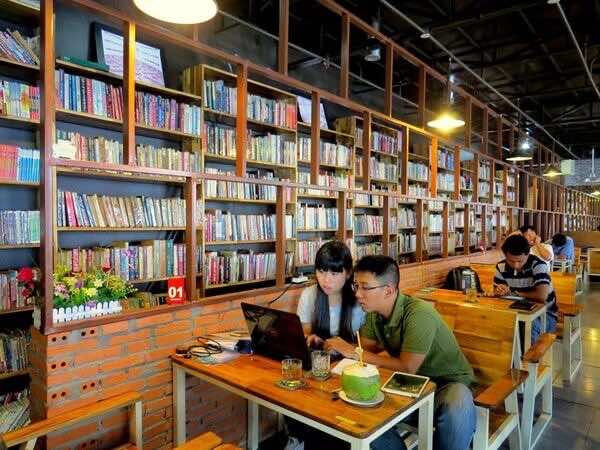 Address: 12 Cong Hoa, Ward 4, Tan Binh District, HCMC.
Opening hours: 6.30 am – 10.30 pm
Imagine Café
Imagine Café is a small café shop on the little corner of Ho Bieu canh Street. This is a place for book lovers, who want to find a peace and quiet place to enjoy their favorite books.
The owner is a real book lover, and therefore, he decorated his café with many bookshelves with various genres of book ranging from literary works, novels to English books.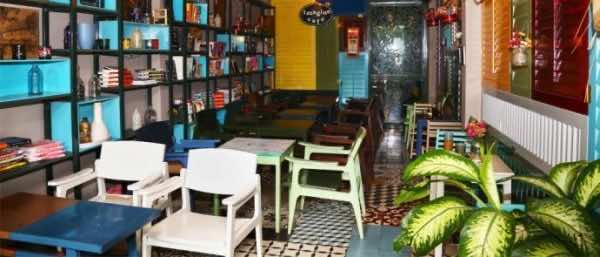 Address: 58 Ho Bieu Chanh, Ward 11, Phu Nhuan District, HCMC.
Ca Chep Bookstore
This bookstore is modern and chic, and the owner puts the venue good to use. The result is a well-proportioned bookshop with exquisitely curated aisles and shelves on three floors, with a quiet café on the fourth. The space is luxurious and quiet with the layout of tables and chairs suitable for reading and viewing beautiful scenery of Saigon.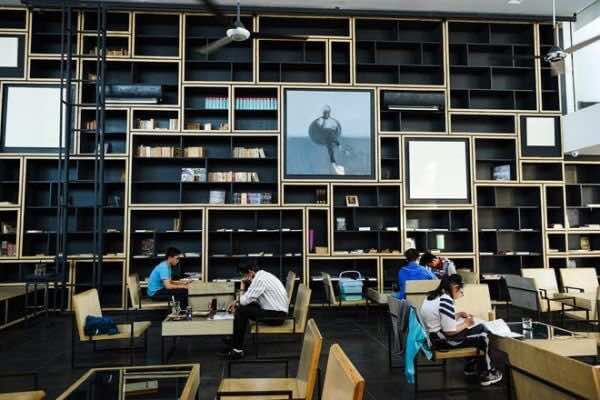 Address: 211-213 Vo Van Tan, Ward 5, District 3, HCMC.
Opening hours: 8.30 am – 9.30 pm
FYI Book Café
Nestled in a small alley on the bustling Nguyen Trai Street in District 1, FYI Café is a popular place for book lovers given its huge collection of foreign-language books and its cozy atmosphere. The books here are selected carefully and divided into five categories: Chicken soup for your soul, Novels, Sales and Business, Marketing and Communication. FYI is an abbreviation of For Your Inspiration that the 40-year-old owner who has a special love for books wants to shares her passion with guests.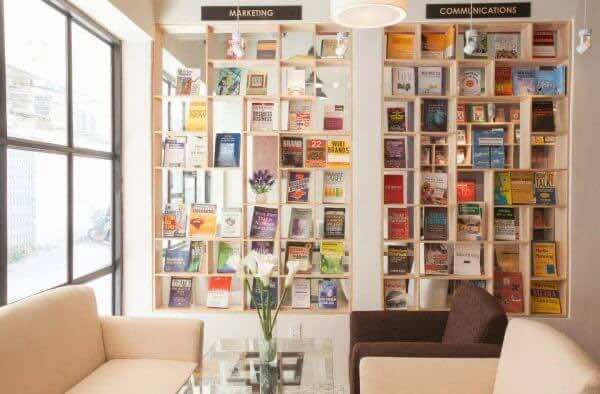 Address: 205/2 Nguyen Trai, Nguyen Cu Trinh Ward, District 1, HCMC.
Opening hours: 7 am – 10 pm
Book Nest
Book Nest was opened by a reporter who wanted to create a community for people with the same hobby and to sell only carefully selected books. It reminds people of those old days thanks to the books' paper smell and brown pages and some old- style illustrations on the wooden shelves. People can relax in an old chair while listening to some melodies from an old cassette tape player.
Book Best also host regular exhibitions of old newspapers, writers' autographs and drafts of poets, and other seminars of indoor tree caring and book binding techniques.
People might feel interesting to see a corner of "Lost & Found" at the bookstore where people can open a small trunk and see many people's notes telling stories about their lost items, books or music discs. Book Nest will try to find those lost things to put them back into the trunk for guests. Every now and then, guests will be on the receiving end of free Vietnamese delicacies given out in the bookstore.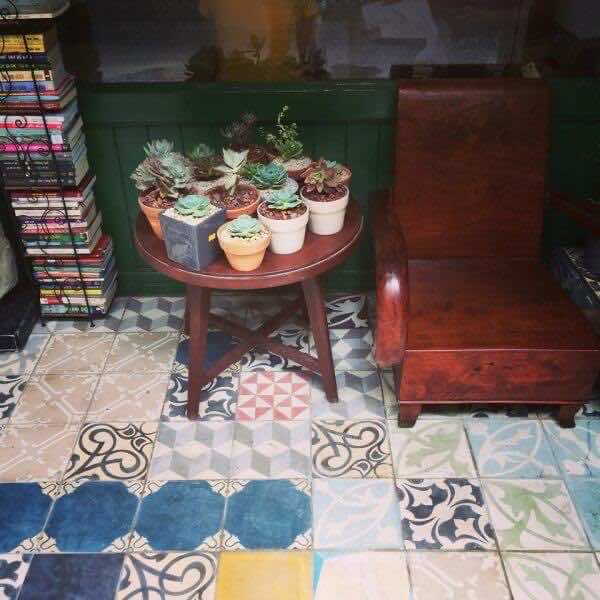 Address: Street No.11 Mieu Noi, Phu Nhuan District, HCMC.
Opening hours: 9 am – 9 pm
>> The strangest coffee shops in Ho Chi Minh City

>>