Vietnam is the 2nd largest producer of coffee in the world. Surprisingly, domestic consumption eats up only 8% of the beans produced here. Saigon has maintained its strong café culture even amidst its growing responsibilities as Vietnam's economic center.
There are thousands of great cafes spread out over the city, to say nothing of a rapid growth of in the number of unique and "off the radar" cafes that aren't normally obvious from a simple street view. If you are looking for a life less ordinary, the series of cafes ranging from hidden down narrow alleyways, tucked away in forgotten colonial villas, or concealed in enigmatic old apartment buildings, drinking in a shipping container, reptile cuddling… can meet your requirements.
These coffee shops offer a unique of ambience, décor and intimacy have never been so popular in Ho Chi Minh City. Here are the top weirdest coffee spots in Saigon, the metropolis of Vietnam.
Wheel House Café, 313 Nguyen Trong Tuyen Street, Ward 10, Phu Nhuan District.
The Wheel House Café was designed with a cozy, youthful and ebullient space with the red and green colors of traffic lights. The café lively depicts the famous films "Cars", through its interior décor and a collection of hundreds of vehicles such as heavy trucks, racing cars and cars of different versions which are placed on walls or shelves. To have such a large collection, the owner, a car enthusiast spent more than one year traveling to many model car shops both at home and abroad to look for unique models. All tables. Chairs and decoration are also made from parts of cars.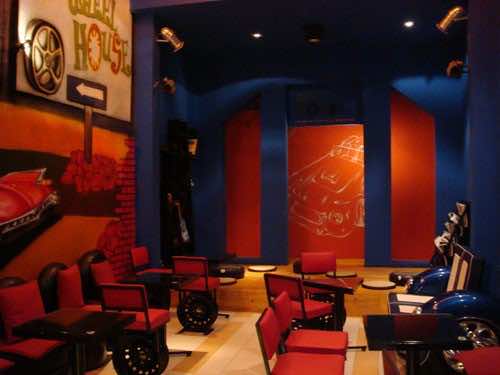 Up Café, 269 Nguyen Trong Tuyen, Ward 10, Phu Nhuan District.
Up Café's second floor is well known for its ceiling décor consisting of a piano, table and chairs hung precariously upside down overhead.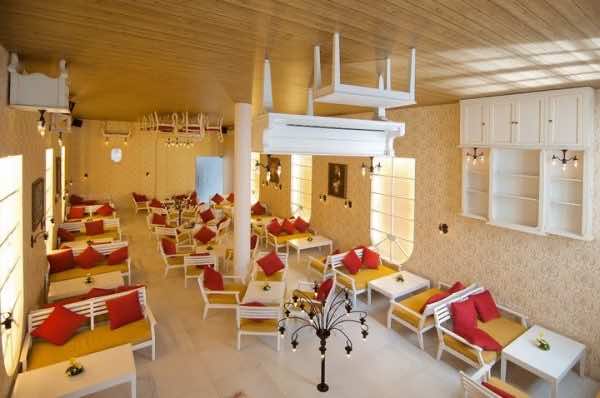 Babo Café, 93/18 Pham Van Hai, Ward 3, Tan Binh District
Perhaps the only café in Saigon with such a wild twist, Babo café excites its customers not only with the beverage but also with its exotic reptiles. You can find a plethora of reptilian friends at this coffee shop- turtles, snakes, lizards, salamanders and frogs to name a few. Feely crawling all over the shop, customers are welcome to pet and feed these brightly colored, cold blooded but friendly reptiles.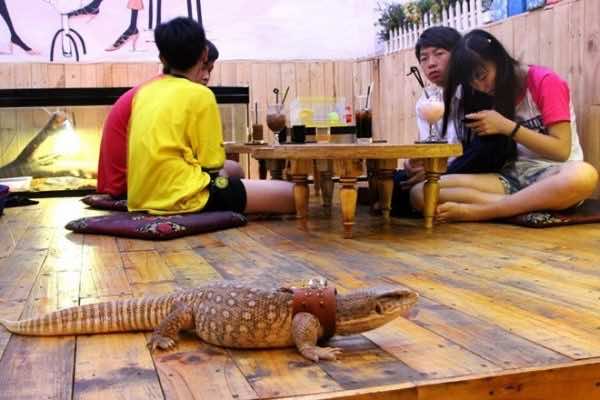 Ailu Cat Café, 284 Nguyen Trong Tuyen, Ward 10, Phu Nhuan District
Named in honor of a cat-faced ancient Egyptian goddess – Aluros – Alucat Café is where cat lovers when they need a furry companion while having a cup of coffee. The café is infused with a soothing atmosphere where one is serenaded with piano notes and occasionally meows from 20 beautiful cats wandering about.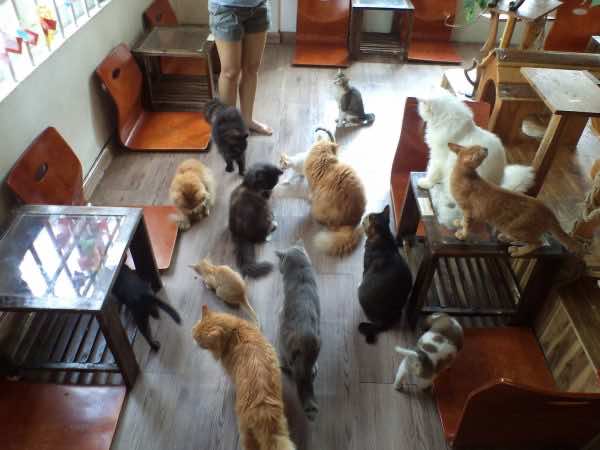 Coffee House Vietnam, 408 Nguyen Thi Minh Khai, Ward 5, District 3
Amidst the bustling city of Saigon busiest school, people go to work, you could drop into the bird song in the woods or playing in the sand when entering the Coffee House. With forest floor, sea floor and sand on the floor coffee, Coffee House attract a grand number of tourists to visit the shop.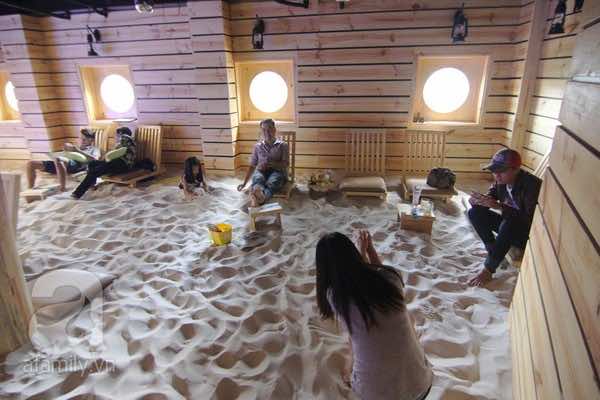 Toilet Kingdom Café, 328 Nguyen Chi Thanh, Ward 25, Binh Thanh District.
Toilet-themed cafés are popular in a number of Asian Countries, but quite new in Vietnam as a toilet café was inaugurated in Ho Chi Minh city last July. It is hard to imagine someone enjoying food or drinks in a toilet. Customers sit on chairs topped with cushions and have snacks on bathtubs and drink from toilet-shaped cups.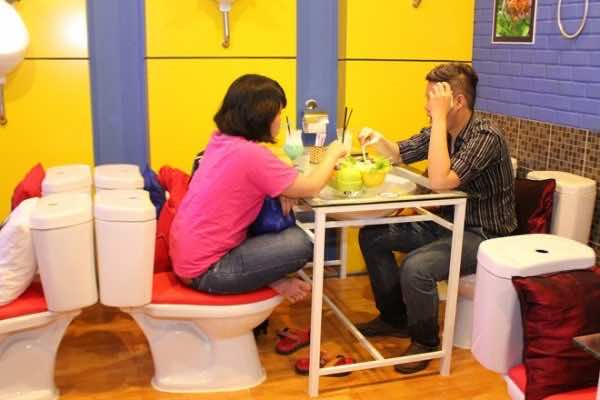 The Three Broomsticks Town Café, 141 Phan Xich Long, Phu Nhuan District
This café resembles a Harry Potter film set. Within the maze of activity spaces, spread out over several floors, are a restaurant and a beer bar. This place is also a great place for families to bond as both adults and children can cook up delicious confections in the baking workshop, paint clay figurines, and fashion, tiny clothes for dolls and other activities.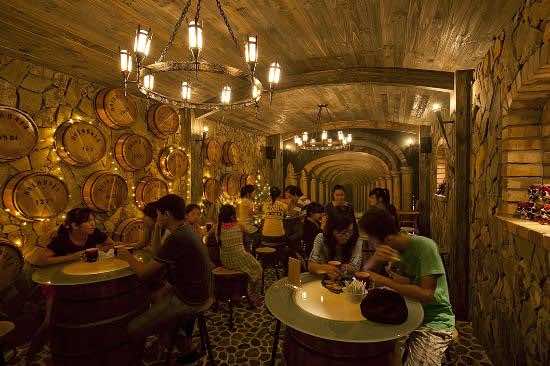 Experience some crazy cafés in Saigon. All of these places, the coffee drips slowly and you can sit as long as you want, soak up the free Wi-Fi, cool down and clear your mind before working up the courage to head back into the heat and cross the street again.
>>> Enjoy street food in District 1 Ho Chi Minh city

>>> Best destinations for seafood in Saigon Ho Chi Minh city VietNam