Vietnam is Southeast Asia's the easternmost country. It has the same land size as Germany with a population of 100 million. Visiting Vietnam has become easier than ever with options of air, land and water transport to get you there. Vietnam's idyllic tropical beaches have long been a favorite amongst locals and intrepid travelers. In recent years, the beach scene has inevitably expanded as foreigners discover the turquoise waters and unique scuba diving along the country's central and South coast.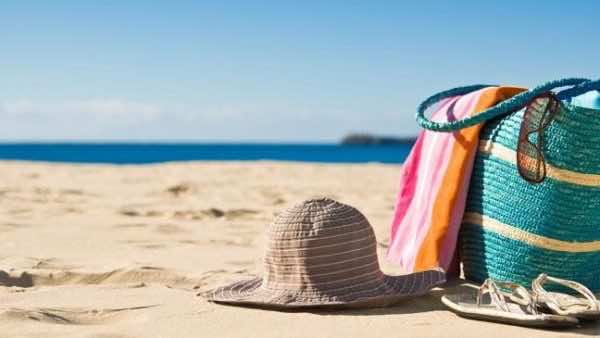 Some visitors start to explore Vietnam by landing to Ho Chi Minh City first, and they sometimes want to escape the bustling crowds to visit some of Vietnam's most pristine beaches as quickly as possible where locals and expats experience during weekends and public holidays.
Here are five best beaches in close proximity to Ho Chi Minh City.
Vung Tau
Only a 30-minute hydrofoil trip from the center of Ho Chi Minh City, Vung Tau is a popular place where locals go to have a quick escape from the city. This city has oceans on three sides, salty but fresh air, sandy beach and many coastal activities to make this an ideal weekend destination for you. The water is so blue and clean which makes you want to jump into it to beat the summer heat. The sand is beautiful with colorful umbrella and beach couches lined up. Everything is well-organized like what you usually see on travel magazines.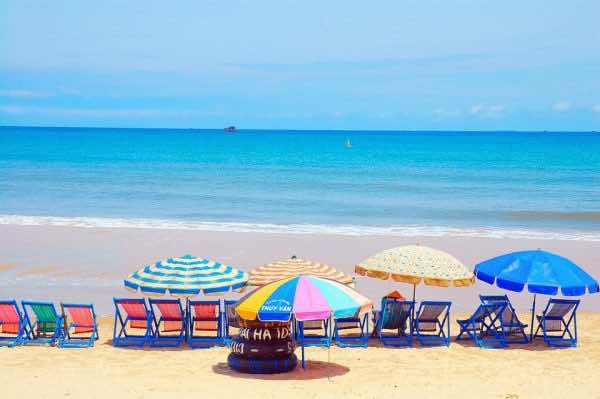 There are many places to see and things to do when you travel to Vung Tau. You can expect to swim in the jewel blue sea or go hiking to the top of the mountain to catch a glimpse of the beautiful city. The calmness of the sea and the pleasant weather makes Bai Sau an ideal place for the beachgoers to come and relax. Together with Bai Sau, Bai Truoc is another beautiful beach of Vung Tau where people usually go picnic on the day and party when the sun goes down. What the local tourists usually do is buying the fresh seafood at Xom Luoi market and bring it to the green grass in Bai Truoc for a picnic.
Ho Tram
The beach is just 175 km from Saigon, or 30 minutes (by car) further away from HCMC than Vung Tau. There's also a wide range of accommodation options with expansive views of the East Sea, while thatched seafood restaurants close to the Ho Tram fishing village which also rent deck chairs on the beach, and some offer camping too. This beach has become popular among locals and tourists since the Grand Ho Tram Strip opened – a 541-room behemoth perched on a small hill overlooking the beach.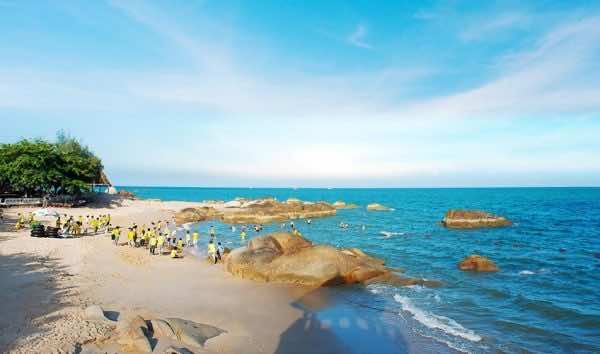 Mui Ne
Mui Ne is a coastal fishing town in Binh Thuan Province in the south central coast of Vietnam. With its long beach, Mui Ne has been transformed into a resort destination and now has more than a hundred beach resorts, as well as restaurants, bars, shops, cafes. This beach is a great place for surfing, especially kite-surfing. Mui Ne is an interesting place where you can see both sunset and sunrise form the ocean. To see the sunset, the fishing village is the most ideal. There are some seafood restaurants in front of the fishing village, so after enjoying the sunset, you can always go there, pick your seafood which is still alive, and ask the chef to help you cook. The White but also the red sand dunes are a must visit near Mui Ne. it is a tiny piece of dessert in Vietnam, which gives you a whole different view of the country.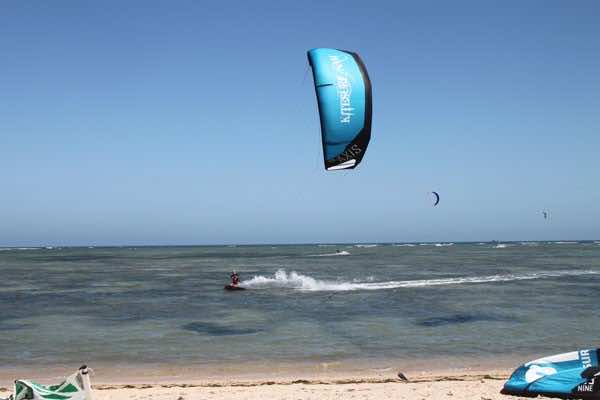 Con Dao Islands
Con Dao is an archipelago of Ba Ria- Vung Tau Province, southeast Vietnam. The islands are considered as one of Vietnam's star attractions. Isolated from the mainland, Con Dao used to be the preserve of political prisoners and undesirable, and it now turns heads thanks to its striking natural beauty. Accessible within an hour's flight hour from Ho Chi Minh City. Dam Trau is the most beautiful beach on Con Dao island, and is partly covered by thick forest with lovely beaches, coral reefs, and stunning bays.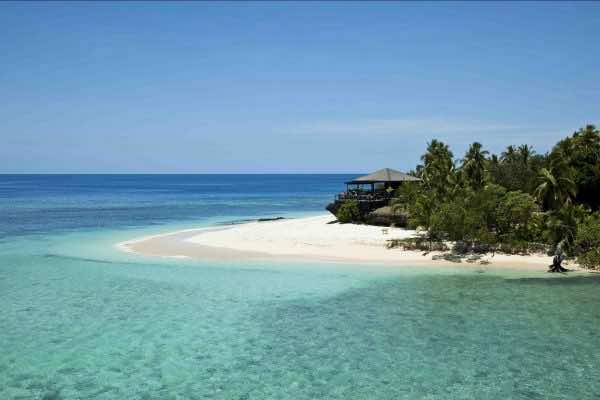 Ho Coc
With golden sands, rolling inland dunes and clear water, this beach which stretches for almost 10 km north of Ho Tram making a tempting place to stop. Ho Coc is getting increasingly busy with visitors from Saigon but on weekdays it still remains peaceful to enjoy a day of sunbathing swimming and beach games as well as sampling fresh seafood and Vietnamese cuisine.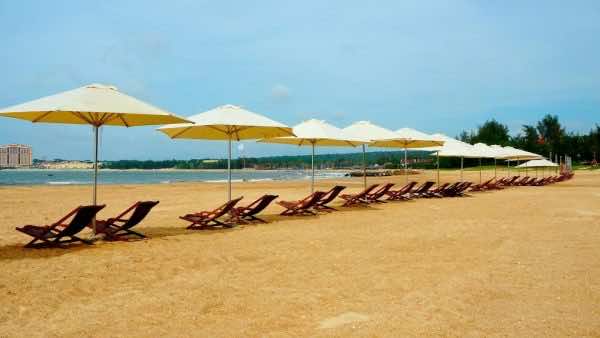 Hopefully, this list will come in handy when planning which beaches to hit in Vietnam.
>>> A 1 day trip from Ho Chi Minh city you should know