Relax at the best bars in Ho Chi Minh City
 After a long hard week at work, one of the best things to do is spend either Friday night or Saturday night out. There is tendency for the young to go to the bars to chill out, grab a drink and relax in Ho Chi Minh City. If you just can't get to one of these places on Saturday, keep them in mind for a future relaxing night out, as most of us need occasional breaks from our hectic work, school and life schedules to keep us sane, don't you think?
Carmen Bar
Carmen Bar, one of the bars having live music every night in Saigon, was designed and constructed based on the architecture of Southern Spain. From the stony-wall stretching, the mortar's color to every single brick, Carmen Bar looks like an antique villa in the middle of Ho Chi Minh City, separated from the surrounding 'multi-level' constructions in modern styles.
Carmen Bar's perspective and aspiration is bringing a cozy-home atmosphere to all guests, which is transmitted by the warm tone lighting, combined with smooth melodies and exciting dance, performed by the professional and friendly House-band.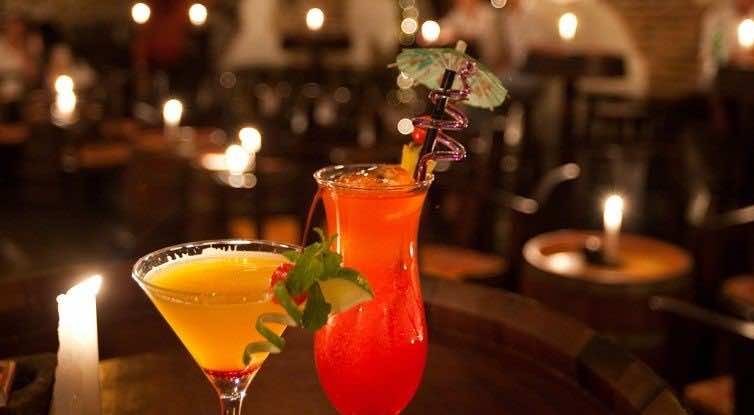 Add: 8 Ly Tu Trong Street, Ben Nghe Ward, District 1, HCMC.
Opening hours: 6:30pm to 2am.
Mob Beer Club
Mob Beer Club is based on the Central Park, NYC, in America. It is facing the park of the Unification Palace with surrounding views of financial towers and premium residential buildings. This place creates a memorable wining experiencing for everyone who steps through the doors. It is a place to be seen for those who like to be seen, a cozy, minimal vintage atmosphere and genuine friendly service with excellent entertainment.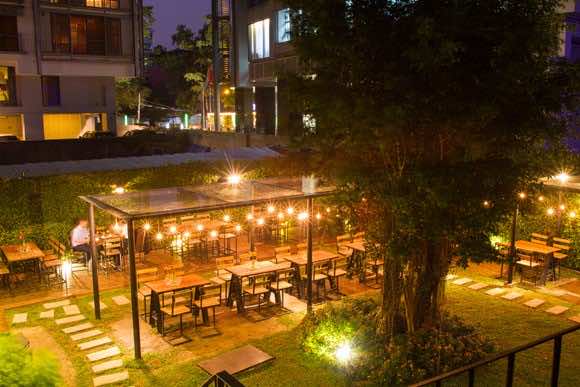 Add: 152 Nam Ki Khoi Nghia, Ben Nghe Ward, District 1, HCMC.
Opening hours: 4pm to 12am.
Layla-Eatery & Bar
Bustling Ho Chi Minh City offers plenty of choices for night life time entertainment, and Layla Eatery & Bar is one of its newest options. Having opened in December 2016, it has quickly gained popularity among young locals and expats alike, thanks to its unpretentious atmosphere. Occupying a privileged location within a colonial-era apartment building, Layla overlooks the famous Dong Khoi street and so is right in the heart of the city's entertainment district. If you grab a window seat you can enjoy great views of the busy thoroughfare below, as well as the historic building opposite.
Layla's main attraction is its polished cocktails, with an extensive array of choices including new inventions and timeless classics. Cocktails are mixed with by the talented bar staff who are as friendly as they are skilled.
The service at Layla is what any bar should aspire to; service that reflects pleasure at meeting new customers and greeting old ones when they return.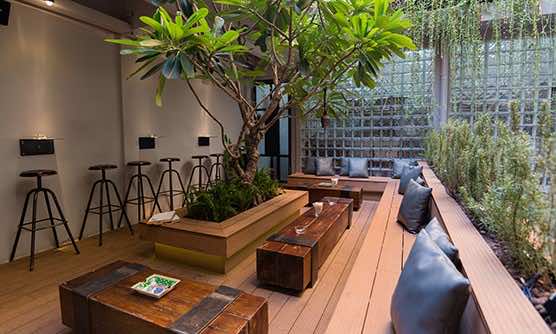 Add: 2nd floor, Dong Du Street, Ben Nghe Ward, District 1, HCMC.
Opening hours: Mon-Thu 4pm-1am/ Fri & Sat 4pm-2am
Promotion-Happy Hours: Mon-Sat 5pm-8pm/Sunday Session 1pm-9pm.
>>> Nightlife in Ho Chi Minh city
Anan Saigon
Anan Saigon is an excellent place for a world class introduction to Vietnam. It is situated between tradition and a rapidly changing modernity: almost hidden in one of the oldest street markets in the city, it is also flanked on all sides by high rises, with a clear view of Bitexco from the rooftop. A great little restaurant with amazing Vietnamese fusion food and lovely roof top bar with good views. It is a good idea to enjoy a delicious cocktail and some snacks on the rooftop terrace while waiting for a table.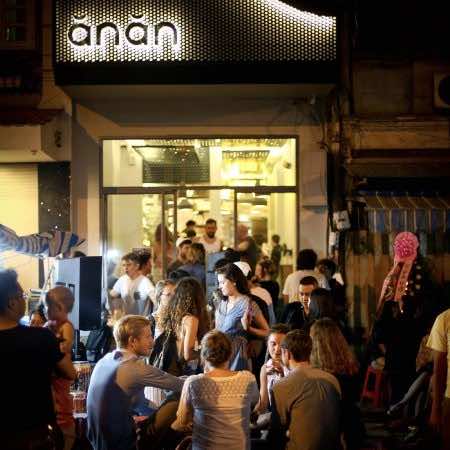 Add: 89 Ton That Dam, Ben Nghe Ward, District 1, HCMC.
Opening hours: 5pm to 12am.
Chill Sky Bar
Chill Sky Bar Saigon is one of the most popular nightspots in Ho Chi Minh. The walk to the outside bar has a real wow factor about it, especially as you descend the few steps that lead to the terrace and take in the sweeping panorama for the first time. The bar uses lots of neon lighting that feels totally modern, and then far below you can see the hustle of the city. Unlike other cocktail bars in Saigon, there is a dance floor inside Chill Sky Bar which becomes packed with the elites and fashion-forwards on weekends.
There is a strictly enforced dress code here, so out a little effort if you have a plan to enjoy a cocktail up here.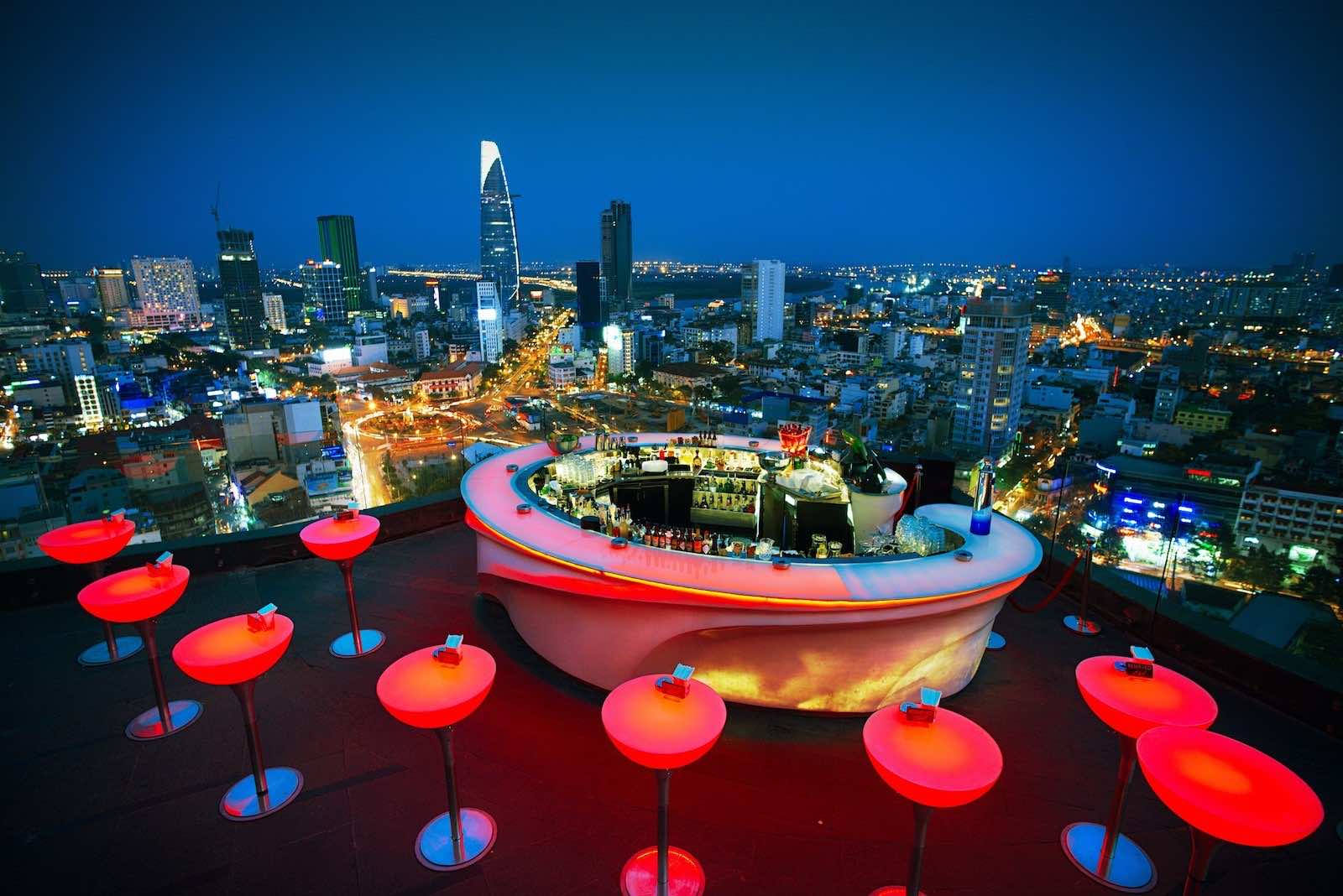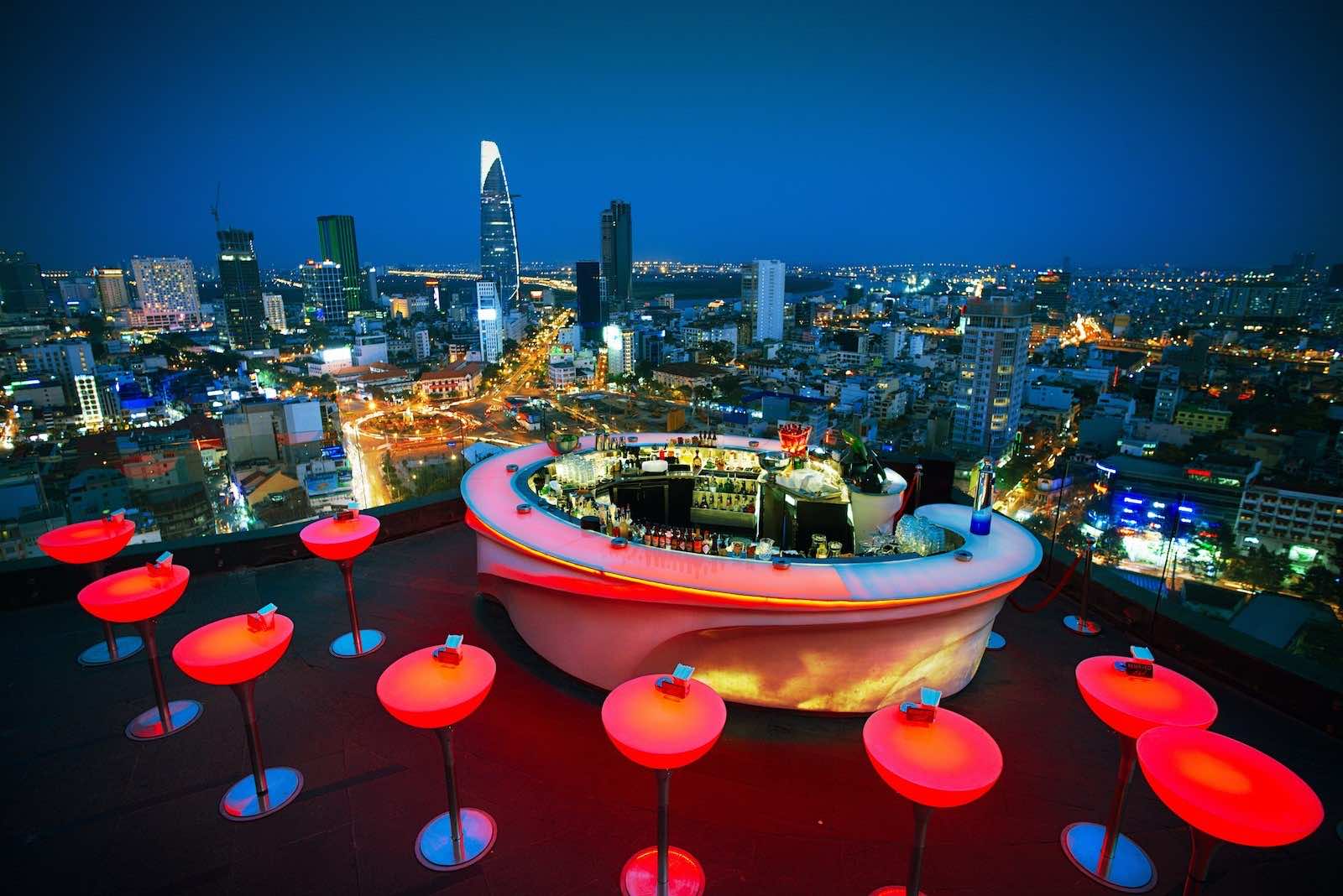 Add: AB Tower Saigon, 76A Le Lai Street, District 1, HCMC.
Opening hours: Mon, Thurs & Sun 5:30pm to 2am/ Fri & Sat 5:30pm to 4am.
Cargo Bar
Cargo Bar is located at Saigon Port, just over the bridge from district 1. It has been formed with creativity and imagination to provide a multifunctional and highly versatile venue that delivers a space and atmosphere similar to a New York studio or London warehouse. Regular features through the week include local and international live acts, DJs, artists, photographers and artistic nights. The bar offers an original and bespoke cocktail menu whilst covering all the local favorites of draft beer and mixers all at a very reasonable price.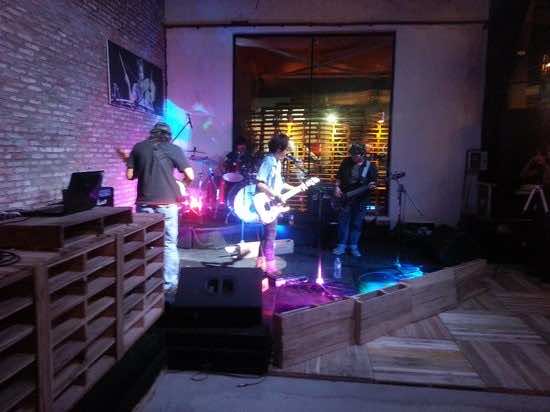 Add: 7 Nguyen Tat Thanh Street, District 4, HCMC.
Opening hours: 3pm to 12am.
>>> You might also like some amazing coffee sports in Ho Chi Minh city
Comments
comments