Must-stay boutique hotels in Ho Chi Minh City
 While Ho Chi Minh City offers accommodations ranging from luxurious chain properties to budget options for backpackers, there are a select amount of boutique hotels.
The intimacy of chic design, interesting architecture and urban locales are big contributors to the underground appeal of boutique hotels. These anti-chain luxury digs offer an intimate and personal experience in a lifestyle stay. The element of surprise (in design, service, food and ambiance) makes a frequent traveler's stay different from the expected hotel experience. Since boutique hotels aren't designed to be massive skyscrapers, they often reside on some of the best corners of urban cities. Usually nested downtown just steps from landmarks and attractions, you get a homey feel within the big city environment- the best of both worlds.
These are the most charming boutique options that you can make a choice.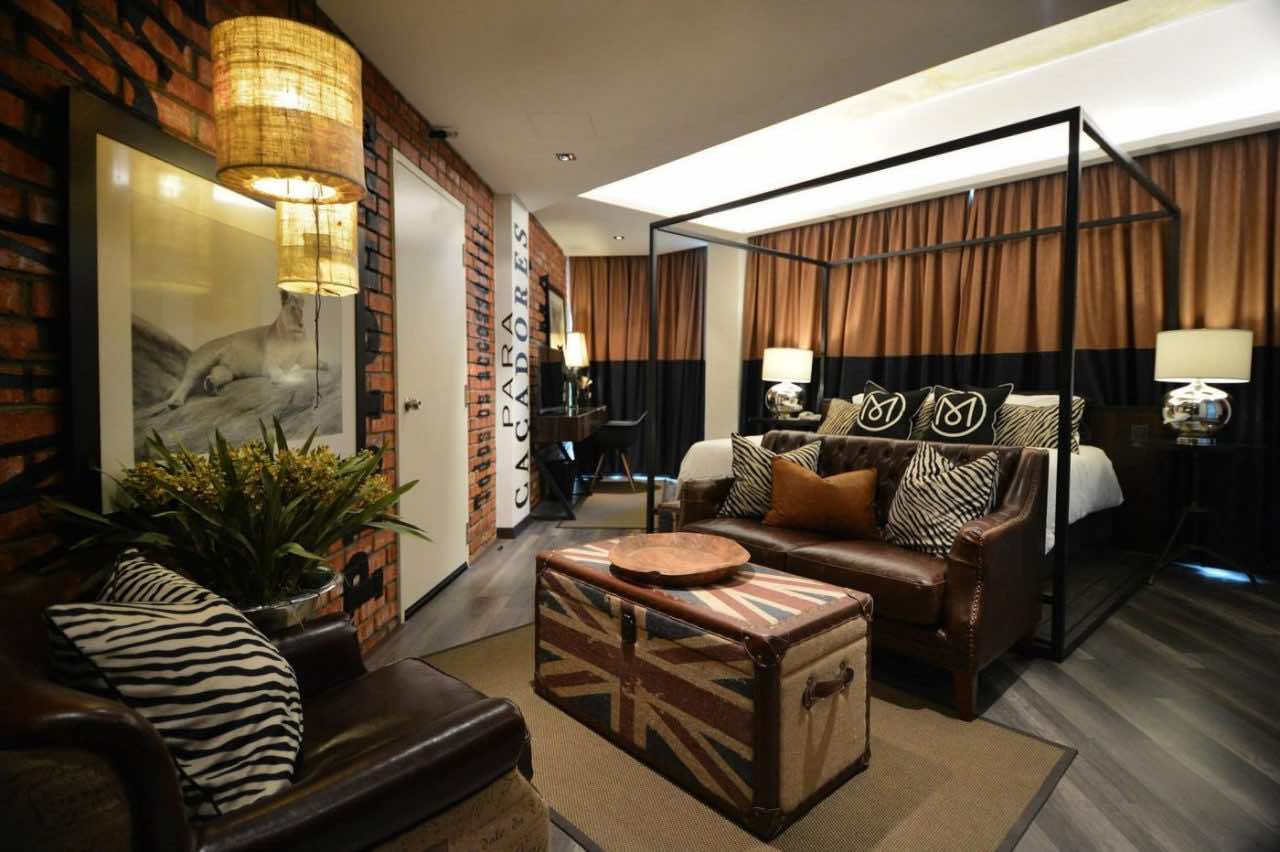 Villa Song Saigon
Taking inspiration from French colonial design and the natural surrounds, this newly renovated 23-room boutique hotel located on the banks of the Saigon River showcases unique pieces of art and photography. Each guestroom has its own individual characteristics and charm. A complimentary boat shuttle from the private pier leads straight into the heart of District 1. The restaurant offers an eclectic menu featuring traditional Vietnamese, Asian, Western cuisines. During your stay, experience the inviting ease of the river and the intrigue of a city bustling with life. Immerse your life in the living history and age-old charm of former Saigon.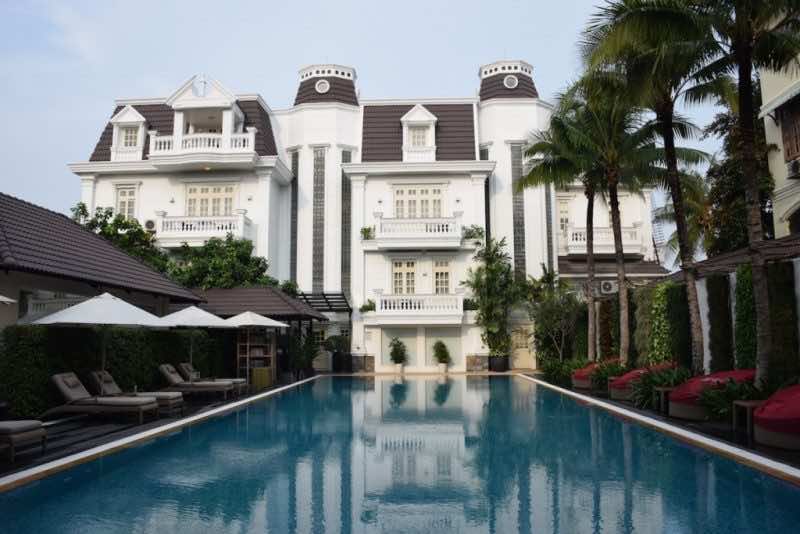 Villa Song Saigon, 197/2 Nguyen Van Huong, Thao Dien Ward, District 2, HCMC.
Ma Maison Boutique Hotel
Hidden deep within a network of tight alleyways, Ma Maison is a warm and bright hotel in a typical, local and neighborhood. This hotel caters to demanding clients of long–term expats and French art aficionados. Located in a local labor area where Vietnamese daily real life can be reflected in its most truthful way, this boutique hotel is brought out to be such an extraordinary in every possible way. Leaving behind the bustling daily routines, the first impression should be like straying into a totally different world. Sensation of art, peacefulness and nature-friendliness may balance fulfill its charming. Antique design, refinement and sumptuous materials combined with standard services and its harmony in decoration would make your stay a memorable experience.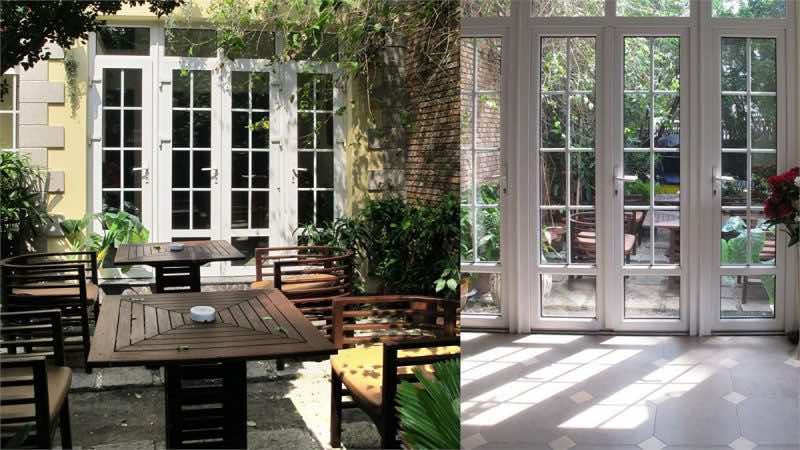 Ma Maison Boutique Hotel, 656/52 Cach Mang Thang Tam Street, Ward 11, District3, HCMC.
The Alcove Library Hotel
The Alcove Library Hotel has a trendy New York style, unexpected in the heart of hO Chi Minh City. The exposed brick wall and leather upholstery of the dining area has you craving an Old Fashioned, while the sleek, modern rooms are welcome retreats from the humidity outside. It is a little outside the city center so you'll probably take a taxi to and from the sights, but it does offer a glorious escaped from the hustle and bustle of this fast-paced city. Its extensive library offers a wide variety of fiction and non-fiction books for guests to borrow during their stay. At the Alcove, a new level of hospitality in Saigon awaits you, where smiles abound, the service is gracious, your needs are anticipated, and your comfort is the top priority.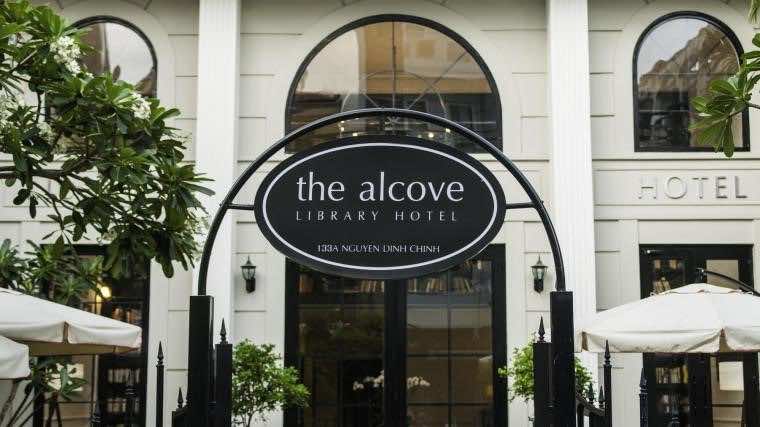 The Alcove Library Hotel, 133A Nguyen Dinh Chinh, Ward 8, Phu Nhuan District, HCMC.
 >>> A one day trip from Ho Chi Minh city
Hotel des Art Saigon, MGallery Collection
Hotel des Art Saigon is as much an art museum as it is a top-end boutique hotel and guests can peruse the owner's personal collection of paintings and antiques that adorn the walls and hallways. A stylish new addition to Ho Chi Minh's luxury hotel scene, this hotel is well located a little outside District 1 and within walking distance of the city's best attractions and buzzing nightlife.
168 rooms and suites all feature chic details, crisp white linen, elegant bathrooms and floor-to-ceiling windows and spectacular city views, but the real gem is the Social Club up on the roof- a buzzy bar and trendy restaurant by the city's highest infinity pool-exclusive to hotel guests.
There is also a modern gym and sumptuous spa and a solarium for some relaxation after a day exploring the city.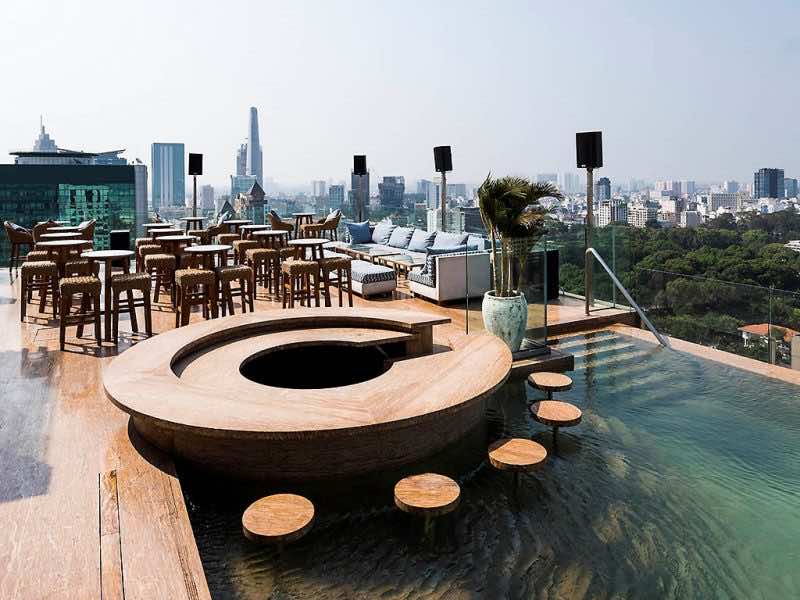 Hotel des Art Saigon MGallery Collection, 76 78 Nguyen Thi Minh Khai, District 3, HCMC.
The Myst Dong Khoi
Located on the narrow street in the heart of Saigon center, The Myst Dong Khoi is a white-painted, 14-storey structure punctured by dozens of irregularly shaped widows. From the outside, it looks like the pieces of a child's puzzle. Another thing that grabs your attention is the shower of greenery cascading down the façade of the building from all the potted plants, creepers, and bougainvillea on the balconies. Where hushed modern spaces and singular design harbor relics of Saigon's storied past – stained-glass details, wrought iron roses and cherished local artefacts. At The Myst, you feel the heartbeat of this charismatic city – the scents, the scenes, the sounds and the tastes.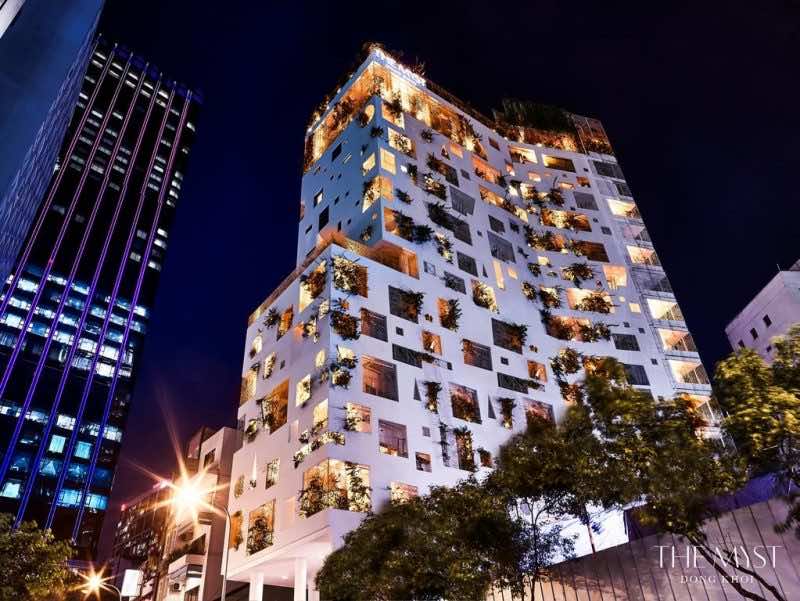 The Myst Dong Khoi, 6-8 Dong Khoi, Ben Nghe Ward, District 1, HCMC.
>>> Kim Travel is Located at the corner of bui vien and pham ngu lao streets. We are a tour operator specialising in inbound tours for international travelers to Vietnam: Mekong Delta Tours, Cu Chi Tunnels Tours, Ho Chi Minh city tours, Boat Tours,, Group Tour Packages… from Ho Chi Minh City