Whether you want a gentle intro to adventure or a high-adrenalin, dice-with-death escapade, someone somewhere will offer the activity for you.
The great thing about most of these outdoor activities is that they provide the best ways of experiencing the landscapes you're traveling through.
The food is outstanding, the people welcoming and the country itself is as beautiful as it is diverse. From trekking with the Hmong in Sapa, to abseiling down waterfalls in Dalat and admiring all the colorful lanterns in Hoi An there are an innumerable amount of incredible experiences and unique things to do in Vietnam. Added to this, Vietnam, especially Northern part of Vietnam is the best place for adventure travel with dramatic mountain paths, national parks- nature reserves established trails and fascinating minority culture, offering adventurous activities like hiking, trekking, climbing, kayaking, biking, homestay…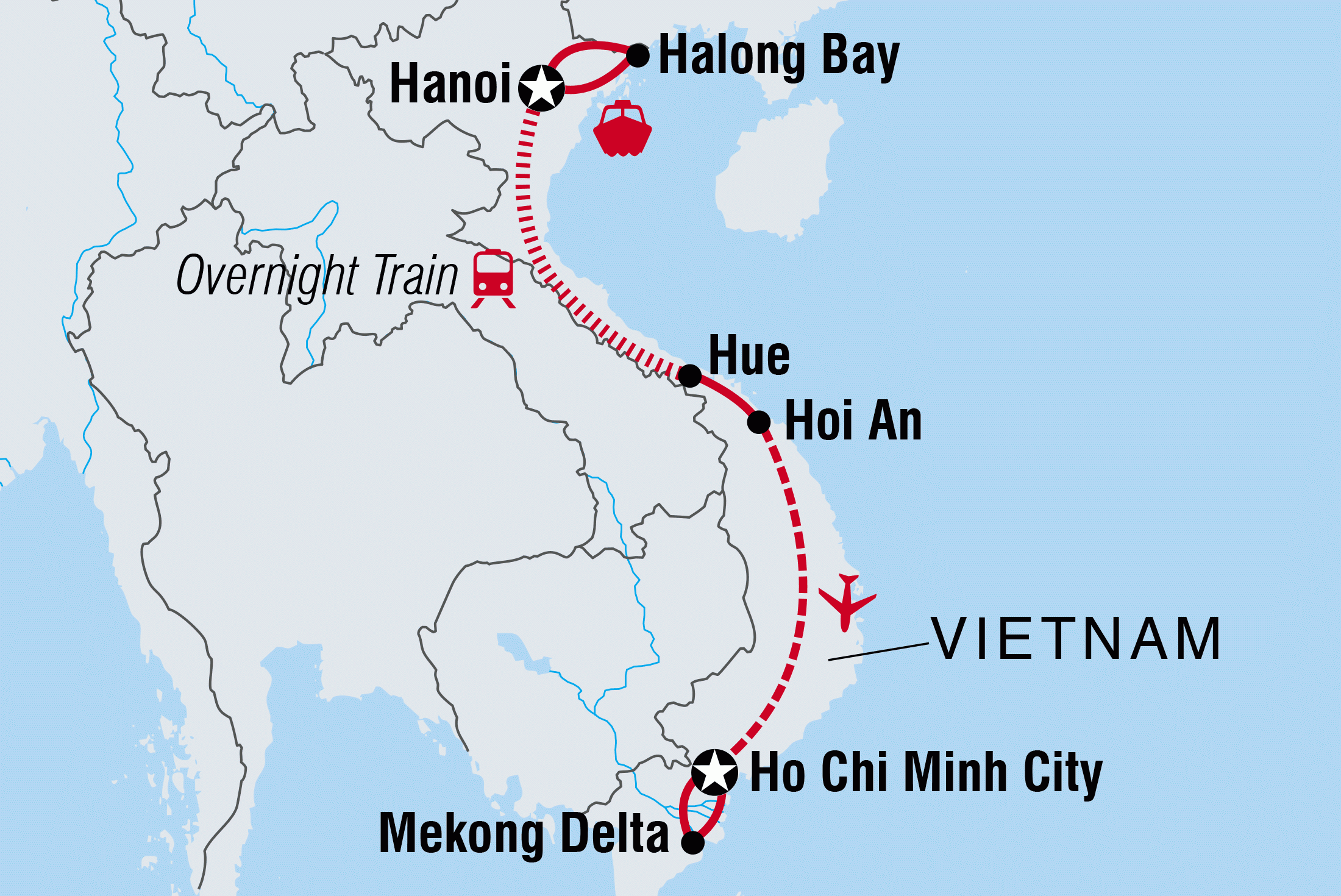 Here are some of the favorite activities for adventurous travelers to Vietnam:
1.Cycle in Sapa
Sapa is probably the kind of place you think of when you imagine what Vietnam is like as someone who's never been there. This place is full of the green rice paddies. There is no better idea to explore this city than cycling because of the serious hills that he country has. Go through farmland and filed, across local villages and head to a small street with most basic cafes, ride along winding mountain roads and experience the ethnic communities and their unique cultures, relax with breathtaking mountain views at the quiet lodge.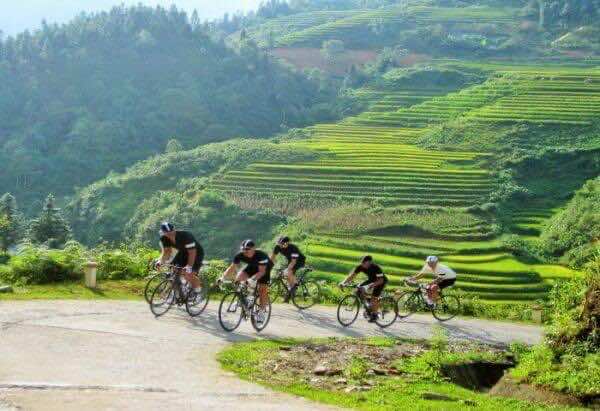 2.Drive a motorbike from Hanoi to Ho Chi Minh City
Motorcycle is the perfect way to get around Vietnam and there are a huge number places where you can independently hire a bike or, if you'd rather, pay a guide and join a group motorbike tour. Not only do you get the ultimate freedom, but you also get to experience a country with every one of your senses. There's nothing like the experience of zooming around the country roads with breathtaking scenery surrounding you. As far as adventure goes, this is right up there. You have danger, adrenaline, enjoyment and hard times all in one. It is the ultimate recipe for adventure. You will meet people there who will become your friends for life.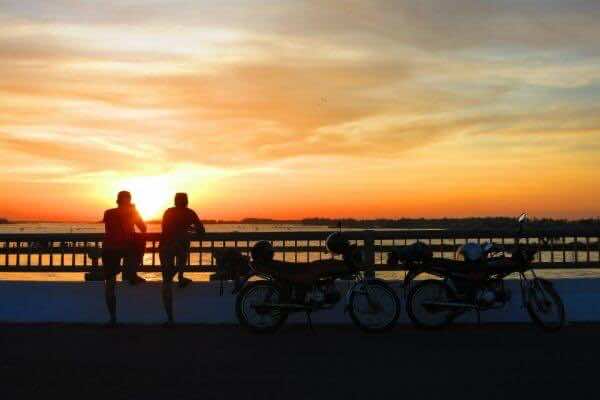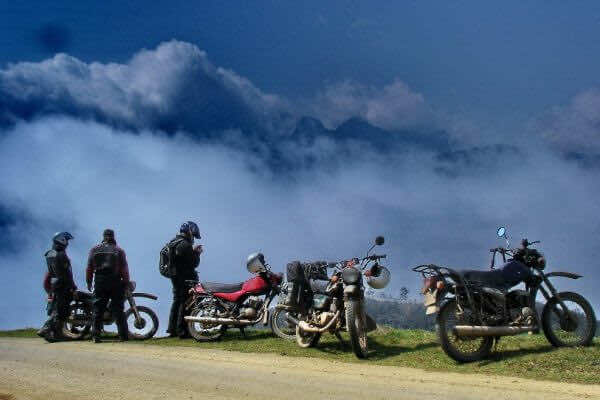 3.Kayak around the islands of Ha Long Bay
Ha Long Bay is an absolute paradise for kayakers and nature lavers of all kinds. Paddle through sparkling islets, visit hidden caves, secret lagoons, and unspoiled beaches, going where big boats cannot. Thanks to thousands of islands, the conditions for sea kayaking are ideal- the water is calm, the current is fine, and the wind is mild.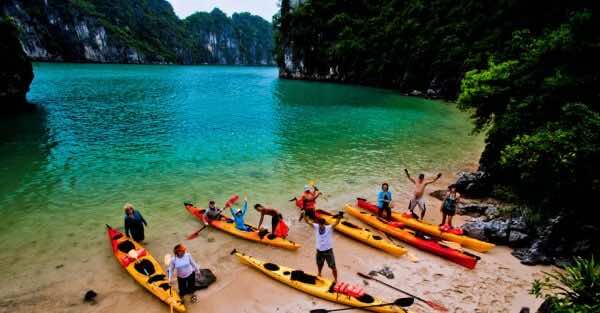 4.Canyoing and abseiling down waterfalls in Dalat
If you've ever been canyoning, you'll know that it is a lot tougher than it looks but it's crazy fun. The best place to do it in Vietnam? Without a doubt, we have to say Dalat. Dalat is the perfect place to learn the art of canyoning, providing easier routes and ideal half day tours while still offering routes that are not for the faint-hearted. Imagine abseiling down a huge waterfall with water gushing down at you. It is such a thrilling experience.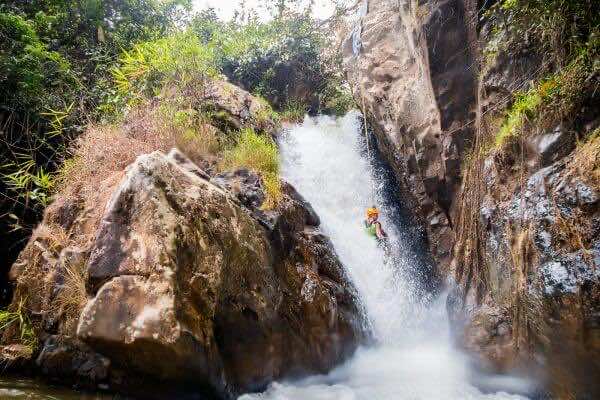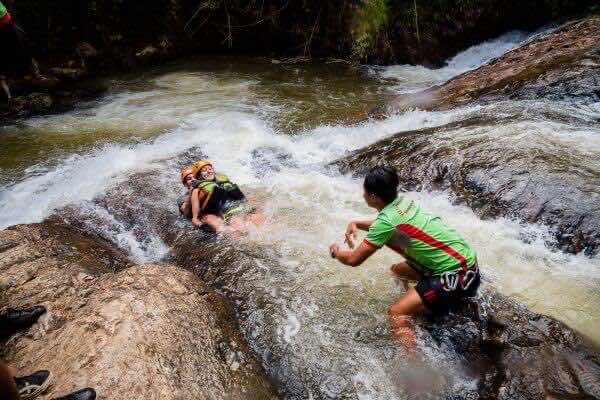 5.Go sandboarding in Mui Ne
One of the most thrilling experience when traveling to Vietnam must be sandboarding in Mui Ne. The sand dunes go on for miles to miles, so it's not likely to be crowded when you get there. You can hire a quad bike, and make your way across the dunes to a good spot, and then hop your board and down you go. It takes a few attempts to get it going, but once you find you mojo, it will be so much fun.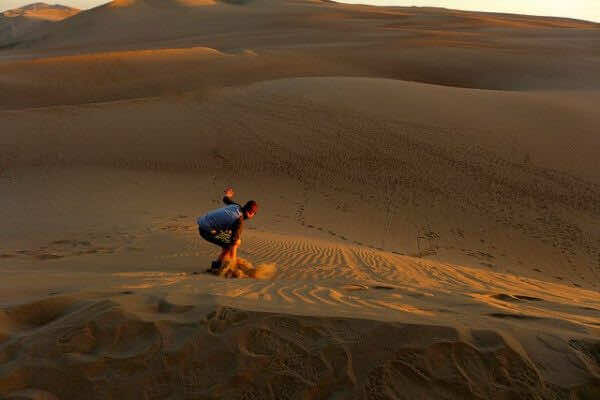 6.Scuba diving in Nha Trang
You might not think of diving when you hear Vietnam because it is quite "fresh" in this country. Being a relatively new destination for diving, new dive sites are continuously being discovered with pristine untouched water. By engaging in a Vietnam diving tour, you will be able to appreciate the underwater gems this beautiful nation has to offer and you can be sure you'll be witness to something special every time.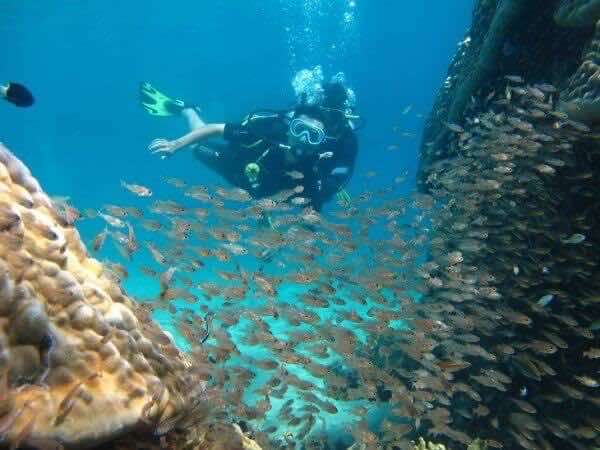 7.Caving
Every year there seems to be yet another amazing reason to visit Vietnam. In the past, the country has known purely for its harrowing history of the Vietnam War. These days, the spectacular caving activities available for extreme adventurers have been popular in Vietnam. The legendary Hang Son Doong, the largest cave in the world. This cave is so large that a Boeing B747 can fly through the largest passageway. Home to its own eco-system, exploring this cave is a once in lifetime experience, reserved only for true adventurers.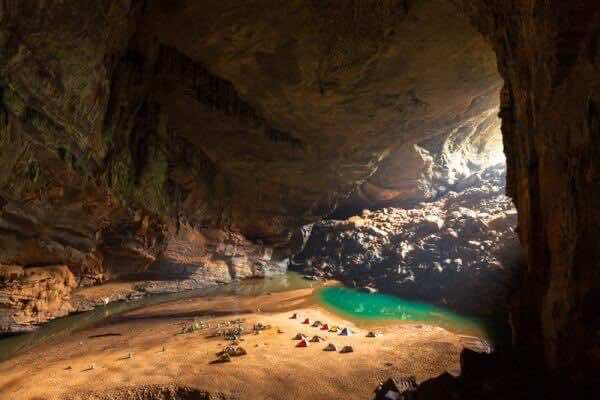 Vietnam is out of nowhere. There are so much funny and unique things in this country waiting for you to explore. I hope that my recommendations can give you some value information for your Vietnam adventure.
Comments
comments