Apply for a work permit in Vietnam
 International moving can be difficult. Finding a job another country, is even more challenging. Despite the rigorous entry requirements and stipulations to acquire a work permit, people are moving internationally to foreign places to seek new opportunities and to experience life somewhere else.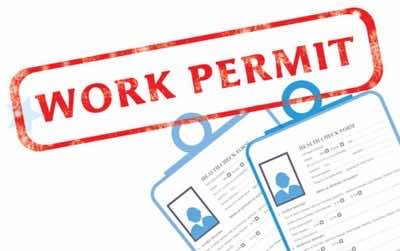 When to apply
Expats can either apply for a work permit from within Vietnam or from abroad with the help of their employer or a contracted visa. Those applying from within Vietnam will need to do so within 90 days of arrivals, as the government only grants a three-month period during which expats can live and look for a job in the country without a permit. 
Who gets the permit for you?
The Department of Labor, Invalid and Society is the only organ who has authority to issue Vietnam work permit for foreigners. A work permit's validity lasts 36 months. After it comes to an expiry date, foreigner workers need to reapply for a renewal one.
Requirements
In order to apply for a work permit, you must meet the following requirements:
Over 18 years old and have an adequate health condition to match the demand of the job.
High degree of specialized knowledge, qualification and technology; experienced in management, business and other professions that the domestic labors cannot currently conduct efficiently.
If foreigners want to work in special jobs in education or health, they are required to meet all requirements of conducting health and education work of the Vietnamese authorities.
Have no criminal record in their living country, Vietnam or other countries; being not under any warrant of arrest or jailing by the Vietnamese or foreign policemen.
Exemption
Foreigners in Vietnam are required to have a valid work permit, except one of these circumstances:
Working in Vietnam for less than 3 months
In a company's board of the corporation that created under the regulation of the Vietnamese government.
Head of the representative office or branch of an international company in Vietnam.
Entering and working in Vietnam to resolve the emergent errors or situation that the Vietnamese labors or current foreign workers in Vietnam cannot solve.
Lawyers that are given permission by the Vietnamese Department of Justice.
How to proceed
The process of applying a work permit for foreigners in Vietnam includes 2 main steps:
Step 1: completing the application form and submitting it at the municipal office of Department of Labor, Invalid and Society. The application consists of:
a filled form of applying for the work permit.
Work application or confirmation of work change (by the employers)
The judicial profile issued by the authority of the resident country or the municipal office of Justice in Vietnam (if have lived in Vietnam for more than 6 months)
The autobiographical profile with photo
Health certificate issued in residential country or in Vietnam
Copies of qualifications or professional certificates or confirmation of qualifications by authorized offices
3 color photos (3x4cm) that has been taken within 1 year
 Step 2: coming to the submission center and collecting the work permit.
There is a fee for submitting a work permit application.
For new applicants: VND 400,000 ($20)
For re-issued work permits: VND 300,000 ($15)
For renewal work permits: VND 200,000 ($10)
Extending a work permit in Vietnam
It is quite easy to extend a work permit in Vietnam, as long as the applicant is continuing the job for which they were initially granted the permit. If this is the case then the employer must apply for this extension at least 30 days before the existing permit expires. Furthermore, certain conditions must be met in order for an expat to be eligible for extension.
>>> 10 important travel tips in Ho Chi Minh Vietnam for travelers