The reasons why Vietnam is so popular for traveling by motorbike
Vietnam is a nation that moves on two wheels. A 200,000-kilometer road network connects cities with farming villages, beach resorts to mountain escapes and dense jungles to a jagged coastline. The country sees almost 8 million visitors every year, and recently a new type of traveler has started arriving – motorcyclists.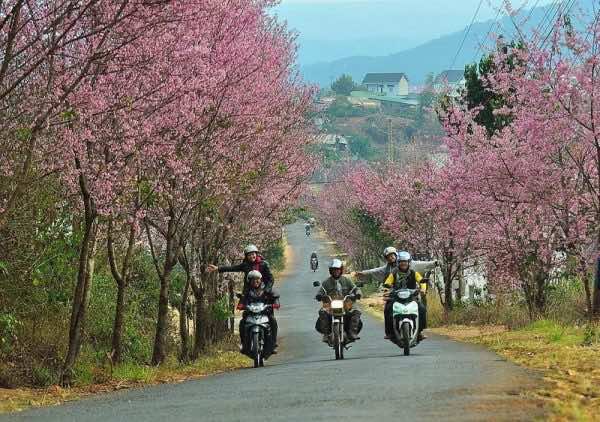 There could be thousands of reasons for the motorcycle lovers to answer the question: why traveling by motorbikes and there must be hundreds of reasons to travel Vietnam by motorbike. It is about the feeling of total freedom, of really immersing yourself in the scenery around you, about the sun warming your face, a cool breeze blowing through your hair and all those kind people you meet on the road.
You are in the scene, adventure and culture
Undoubtedly, the difference with motorbike travel and all other forms is that you are in the scene, rather than being a passive watcher through a frame. When you are riding a motorbike, you are right there, in the middle of it all. You become part of the whole picture; you are not only passing by. Looking at a map and you can see that Vietnam is a long and narrow country. To get from the coast to the mountain ranges takes a few hours by driving and certain routes incorporate both elements within a single day. The variety of scenery that can be enjoyed in a day.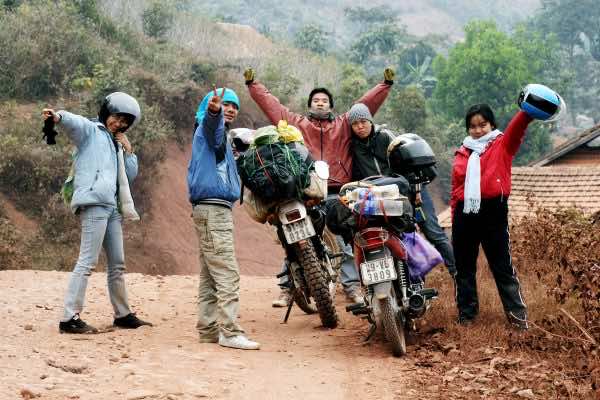 Moreover, touring Vietnam by motorbike can help to get inside into the hidden parts of Vietnam, especially their culture. You will pass side roads which you can go down, you will spot signs pointing to an interesting site not mentioned in your guide book or you will pass interesting little villages where you can just hang out a bit. Who knows, you might even discover a hidden gem that no one else has never been to JJ.
Certainly, you will have to sort out a lot of more things on your own. You will have to find your way, you might get lost or you might end up with a flat tire in the middle of nowhere. And you know, adventure might be just around the corner.
>>>> If you looking for a travel agency in SaiGon, Kim Travel is the best Travel Company in SaiGon Ho Chi Minh city. Organise tour package, Mekong delta tours, Cu Chi Tunnels Tours Travel from SaiGon Ho Chi Minh city VietNam.
Beautiful routes
Vietnam is obviously a beautiful country with a lot of natural and cultural places during your motorbike trip.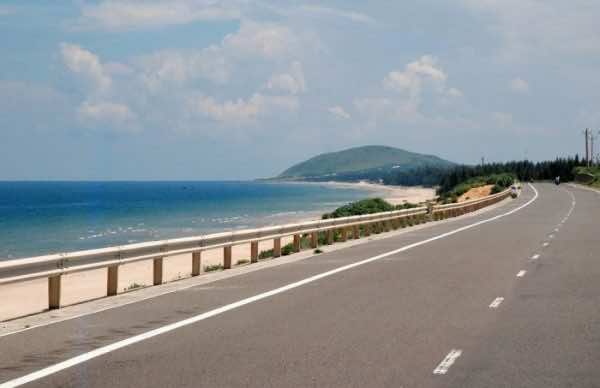 Sapa – mountain town offering treks to nearby villages of ethnic minorities.
Ha Giang/Bac Ha – scenic mountain road along the Chinese/Vietnamese border.
Hanoi – the capital of Vietnam, known for crazy traffic, ancient pagodas, and the buzzing Old Quarter.
Phong Nha–Ke Bang National Park – home to the largest cave in the world.
Hue – an UNESSCO world heritage site and home to the Citadel and the Imperial City. Hai Van Pass is the highlight of the ride because of its beautiful coastal mountain pass.
Da Nang – a coastal town on the rise and nice beaches.
Hoi An – a charming town with cobblestone streets, vibrant lanterns, and tailor shops everywhere.
Nha Trang – a resort town and prices are rising above the backpackers' wallet.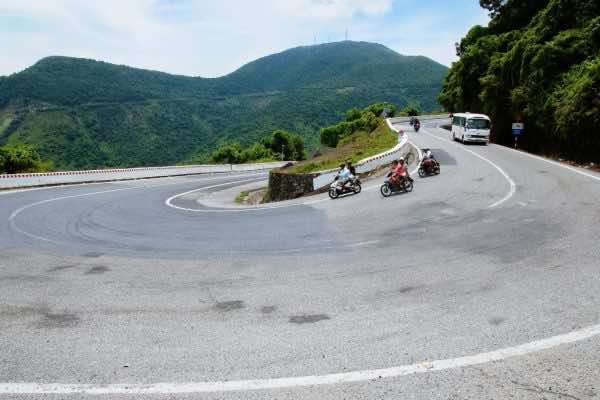 Da Lat – a mountain town known for its flower farms and waterfalls. For those seeking adventure, go abseiling down cliffs and waterfalls.
Mui Ne – another coastal town with wind surfing and yellow sanding roads.
Ho Chi Minh City – another city known for chaotic traffic with vibrant night life.
Mekong Delta – visit the local villages that live on the river, with floating markets and home stay experiences.
Phu Quoc – an island in the southern of Vietnam, known as its beaches and scuba diving.
Cheap and good meals
It is no doubt to say that Vietnam should be the kitchen of the world. Vietnam has been famous for street food and fresh local traditional foods. Beef noodles is found everywhere and baguettes are also available as a quick pick up for a later lunch. Touring around Vietnam by motorbike, you can also have a chance to experience the local cuisine either in the heart of countryside or in remote areas of the country. Especially, local ethnic groups and villages often specialize in some sort of delicacy and tell stories of how to make it.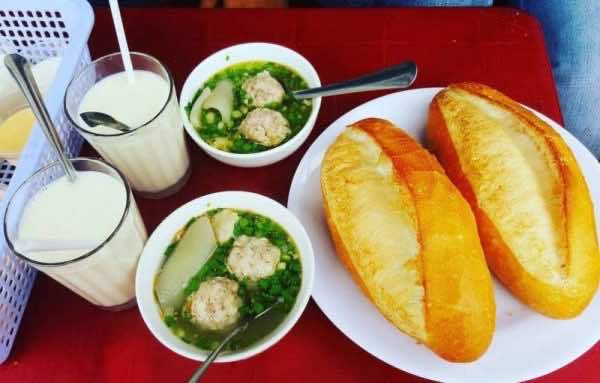 A huge range of accommodation
There is a wide range of accommodation including $5 dorm rooms or 4/5 star hotels in major cities, and also frequent at around $10 a night in the countryside. Homestays and Airbnb have started to become popular.
The friendly locals
Traveling by motorbike enables you to interact with locals. You can ask for directions, chat with people at local road stop or you might even get stranded at a local repair shop because of a flat tire. You will also be able to observe how people go about their daily life. Countryside folk are incredibly patriotic, so if you are enjoying their beautiful country then be assured that you want to know about it. You can easily smile at each other and communicate with body languages.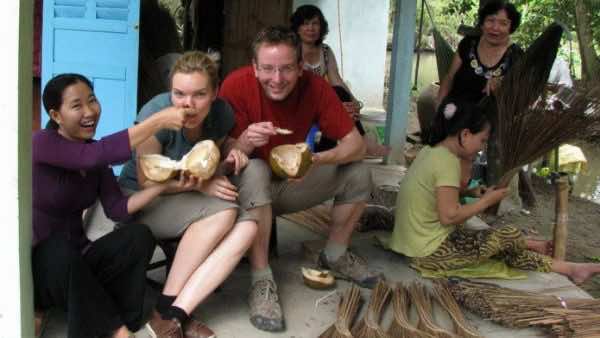 Motorbike shops are everywhere
Vietnam is a kingdom of motorbikes, over 37 million scooters snake their way form the Mekong Delta in the south to the snow dusted peaks on the Chinese border. It is the favored mode of transport for the 90 million people. You can easily find a mechanic shop in any villages and every kilometer of the road.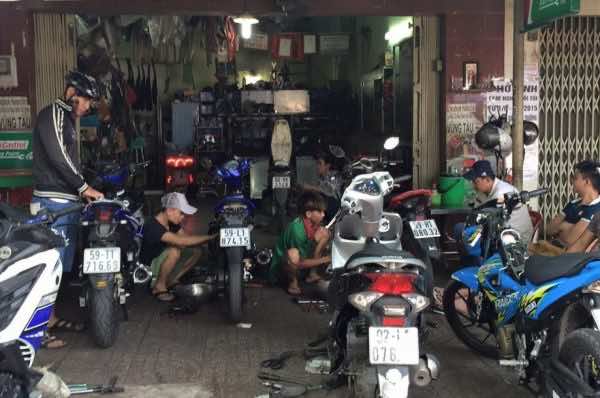 Cheap motorbikes
You can buy a new Honda motorbike for around $1000 with the incredible service centers through Vietnam or rent a semi-automatic Honda motorbike with around $250 over 35 days. Undoubtedly, there cannot be many countries around the world that can compete with these vehicle rental prices.
Freedom and flexibility
The freedom of traveling by motorbike is unmatched. You can also do whatever you want and you are not confined to anyone's schedule but your own. You can just take interesting roads, have a snack at any stop and say hello to that group of smiling children who have been waving at you. It is true to say that traveling by a fancy bus with an AC is like staying at home and watch a movie and traveling by motorbike is like an actor in the movie. An actor can do everything with his life and his film but the audiences just sit quiet and enjoy the film.
Before tackling Vietnam on two wheels, consider the risks and in protective equipment. Still, for those with the skills, good judgement and a sense of adventure, the trip will go down as one of life's most thrilling and educational journeys.
>>> Best places to rent a motorbike in Saigon Ho Chi Minh City VietNam