Best places to rent a motorbike in Saigon Ho Chi Minh City VietNam
For the passionate motorcycle enthusiast, there is no better way to explore a new country than on two wheels with the wind in your hair, and Vietnam is home to some spectacular scenery and has some excellent roads to explore. On a motorcycle, you find a greater emphasis on the journey itself, as opposed to the destination.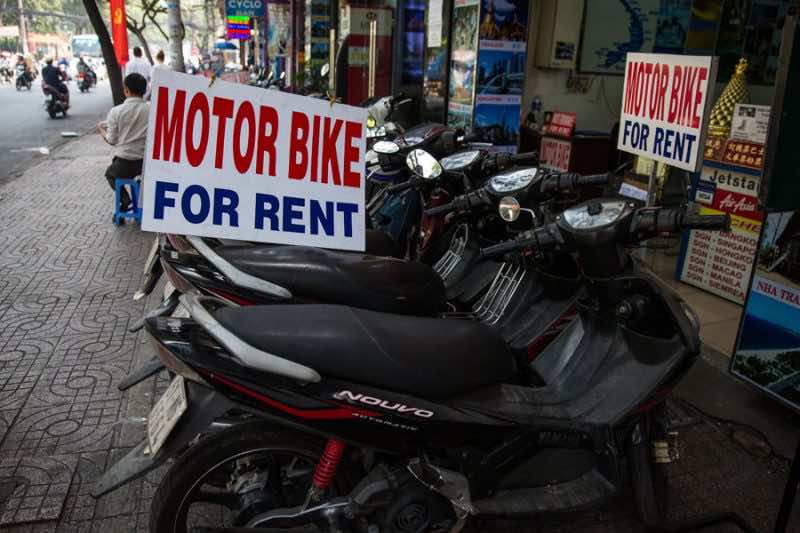 Renting a motorbike is usually going to be a little more expensive than renting a car, but offers the adrenaline rush and excellent views that you could never get with a car. That is if you are able to deal with the manic traffic and less than stringent road rules. There are many places that rent bikes to foreigners. You will need fill out a form to rent the bike along with leaving your passport as a deposit and most places offer a selection of manual shift and automatic shift motorbikes. The rentals will also come with a helmet and remember that helmet use is mandatory in Vietnam.
If you're going to hire a motorbike in Vietnam, we have compiled together a few places for you to rent a good motorbike and make your experience a bit smoother.
>> If you looking for a travel agency in SaiGon, Kim Travel is the best Travel Company in SaiGon Ho Chi Minh city. Organise tour package, Mekong delta tours, Cu Chi Tunnels Tours Travel from SaiGon Ho Chi Minh city VietNam
Tigit Motorbikes
If you are planning to explore Vietnam roads, you may consult a lot of reviewers on renting a motorbike. When it comes to this service, you certainly get good reviews on Tigit Motorbikes. Tigit Motorbikes have changed the backpacker market. Now there is no need to buy cheap and dangerous Chinese motorbikes. Tigit is the leader in Vietnam for providing rental for long distance traveling between Ho Chi Minh and Hanoi. Operating with a select few models that we feel the best performing motorbikes in Vietnam. A safe, reliable and trustworthy service proven by multiple social platform across the internet.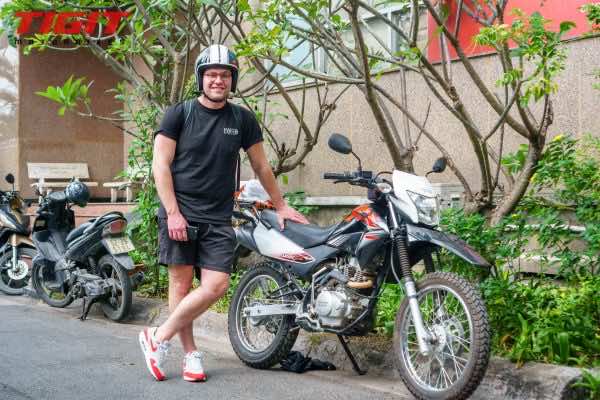 Tigit Motorbikes, Office 36&37, Floor G, 360C Ben Van Don, District 4
+84 128 875 8055
Saigon Scooter Center
Whether you are looking for a short-term rental to explore Ho Chi Minh City or you are making a Saigon to Hanoi tour it is your 1 stop rental shop. This ideal way to see the real Vietnam and get away from the tourist trail. It is now offering a new pick up service from Hanoi for drivers wanting to make the trip from Hanoi to south to Saigon.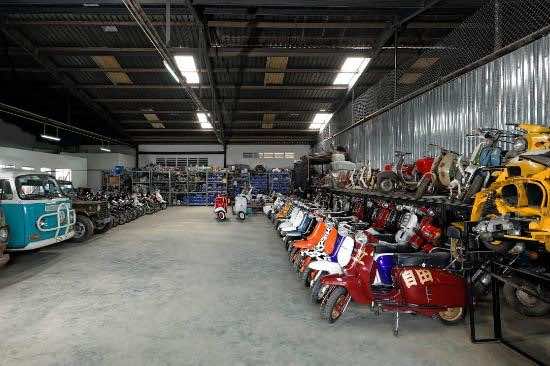 Saigon Scooter Centre, 75 Xa Lo Ha Noi, Thao Dien, District 2.
rentals@saigonscootercentre.com
+84 122 919 6670
Saigon Scooter Rental
Discover all the beauty and charm of Saigon while enjoying the freedom and excitement of riding a scooter. Both single and double seating scooters are available from Saigon Scooter Rental. They offer a complete package for your daily, weekly or monthly rental including the proper safety equipment and cell phones to contact them at any time for any reason. All your requirements will be met with the courtesy and professionalism at Saigon Scooter Rental. All motorbikes are fully inspected and serviced so you can confident to have an enjoyable experience. Beside free delivery anywhere in Saigon, they now provide free delivery/drop off at the airport for domestic flights.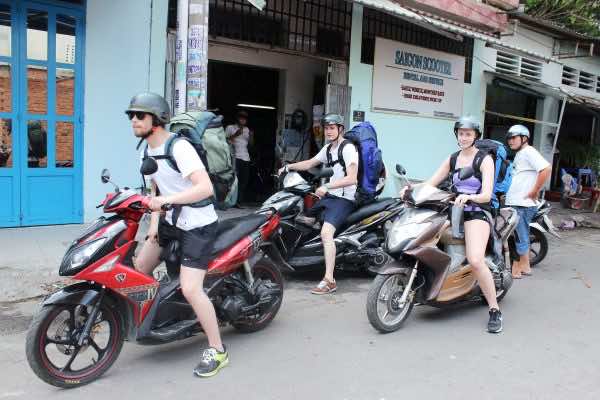 Saigon Scooter Rental, 23 Han Mac Tu, Tan Thanh Ward, Tan Phu District.
+84 937 252 509
Chi's Café
Chi's Café has a full complement of different motorbikes for you to choose from including both manual shift and automatics. Chi has always made sure that you have a good trouble free bike. Chi and her staff are very helpful and can give you great advice on just about anything that a traveler needs to know.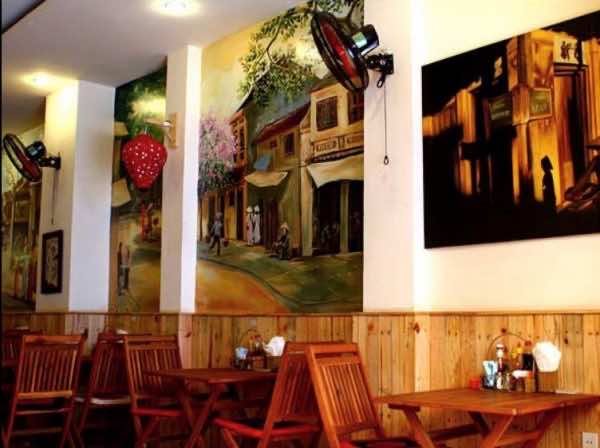 Chi's café in Pham Ngu Lao Street in Ho Chi Minh City
 Chi's Café, 185/30 Pham Ngu Lao Street, Pham Ngu Lao Ward, District 1.
+84 903 643 446
Flamingo Travel
Flamingo Travel Vietnam Motorbike rentals provide 24/7 roadside assistance, English speaking mechanics. They stock a full range of riding equipment and gear. For extra peace of mind, their motorbikes are also fully-maintained using only authentic parts.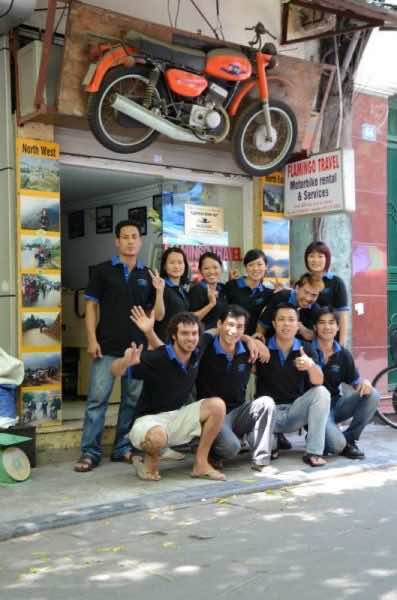 30A Do Quang Dau Street, Pham Ngu Lao Ward, District 1
+84 98 675 1020
That are 5 best places to rent a motorbike in Saigon Ho Chi Minh City VietNam you should know.
>>> The reasons why Vietnam is so popular for traveling by motorbike