The best tattoo studios in Saigon Ho Chi Minh city Vietnam
 What better way is there to commemorate a life-altering travel experience than to literally ink a souvenir of it onto your body? It's way cooler than a shell necklace. It will last longer than a bottle of rum. And your friend will see it more than those 200 digital photos of your drunk and sunburned.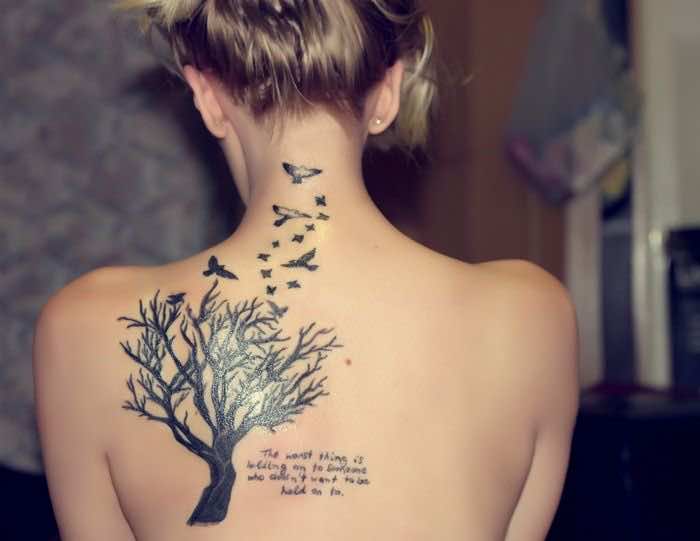 Whereas tattoos were once considered taboo, today they are relatively commonplace, which can lead to a snap judgements and impromptu decisions when getting one. As a rule of thumb, before getting a tattoo abroad there are a few key things to consider like safety, choosing a tattoo artist, selecting where on your body you'll get a tattoo…
Getting a tattoo is simultaneously fun and serious. Usually a lifetime commitment, it's always a good idea to get your ink done at reputable place. Here are some of the best places to get a tattoo in the city of Ho Chi Minh, for both the experienced and the uninitiated.
Saigon Ink
The artist of Saigon Ink is Danis Nguyen – Nguyen Dang Thien, whose name is mentioned in The World Atlas of Tattoo written by Anna Felicity Friedman an American tattoo historian and published by Yale University Press. Actually, around 2005, the prevailing perception of tattoos was that they were for gangsters. Authorities were quickly to act on anyone tattooing, forcing the culture deeper underground. And things have changed a lot since then, he is someone who has changed the image of tattoos in Vietnamese society by encouraging others to look at it as art.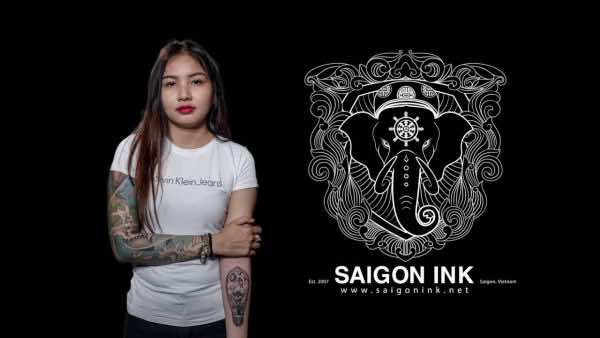 He now oversees a business of 11 artists tattooing full time, including the four day per week he tattoos. Phuc and Trang specialize in tribal and Maori; Bon Bon and Ansoone are experts in neo-traditional tattoos. Khanh Dinh and Hoang Dang also won prizes in the Samui International Tattoo Convention in 2017, and basically, they are good at everything. Therefore, entering this tattoo parlor is not only a choice to get a beautiful tattoo, but also a chance to know why tattoo has been more and more common in Vietnam.
Saigon Ink Tattoo, 26 Tran Hung Dao Street, Pham Ngu Lao Ward, District 1
Opening time: 9am-10pm
Tel: +84 283 836 1090 – Hotline: +84 942 393 838
Tadashi Tattoo
The main artist at Tadashi Studio is Trung Tadashi. After finishing his studies at the Ho Chi Minh University of Fine Arts in 2001, he moved to Japan. He spent the following five years honing his skills and continuing his quest for knowledge and excellence. During this time he worked with the same strict dedication and focus in this ancient art that persist until today. In 2015, he was the first Vietnamese to participate in the Nordic Ink Festival in Denmark and he was awarded the 2nd place prize for "Best Tattoo of the Day". If you want to get a tattoo, Tadashi is always on the list of recommendations.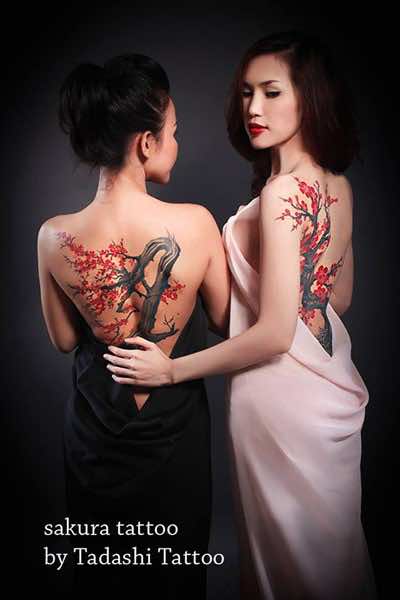 Specializing in the Japanese style, his heart and soul is put into every tattoo he does no matter how size, providing his customers with high quality, safe tattoos. He strives to create an environment that people can walk into, whether it was their first tattoo or if they'd been doing for his ages, and feel perfectly comfortable.
 Tadashi Tattoo, 283/1 Pham Ngu Lao Street, Pham Ngu Lao Ward, District 1
Opening time: 11am-7:30pm
Tel: +84 283 920 2782 – Hotline: +84 904 393 985
>>> The Best Bars in Ho Chi Minh city Vietnam
Recycle Bin Tattoo
After taking part in and getting high prizes and experiences in both national and international conventions, Chi Hieu, a young talented tattoo artist gathered the best tattoo artists in Vietnam to open Recycle Bin Tattoo in 2009.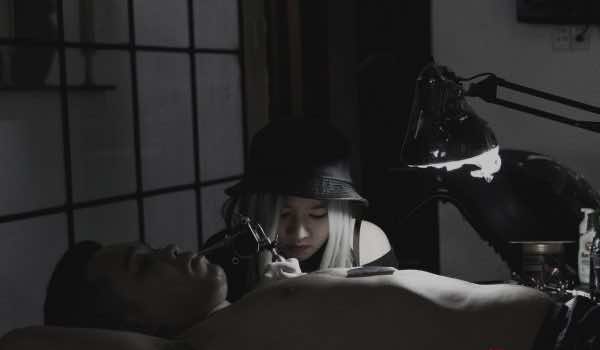 A small, cozy studio hidden away in Phu Nhuan District, this friendly shop offers brilliant artworks and also the history of this art. Especially, he wants people to understand that having a tattoo is like converting sadness and happiness into a meaningful symbol that lasts forever and help them to create the unique and trendy images of tattoo on their body from the customers' original ideas.
There are some experts specializing in their styles: Binx and Loc La (realistic), Fiu Tran and Lam Nguyen (blackwork), Quy Tran (Japanese influenced, line art).
Recycle Bin Tattoo, 176 Huynh Van Banh, Ward 12, Phu Nhuan District
Opening time: 10:30am-9pm
Tel: +84 907 470 779
Tam Quoc Tattoo
Another tattoo shop put in your wide selection of places get sophisticated tattoos in Saigon, where the main artists are four brothers inspired by traditional Asian patterns and symbols. Especially, if you want to get a tattoo covered your full body, this place is worth to paying a visit. The tattoos here reflect common images in the society and lines are quite exquisite, all presenting a free and a flexible spirit.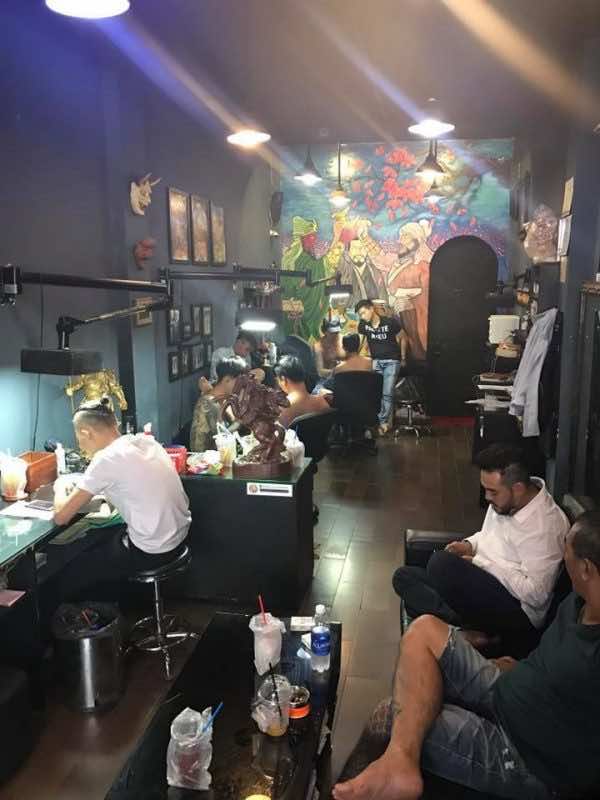 Tam Quoc Tattoo, 45 Luong Huu Khanh Street, Pham Ngu Lao Ward, District 1
Opening time: 11am-9pm
Tel: +84 909 011 996 – +84 934 040 037
>>> The best Spas in Saigon Ho Chi Minh City Vietnam
The Underground  Tattoo
The Underground Tattoo is also a reputable tattoo parlor you can be interested in when seeking for a place to have a cool tattoo done, especially mini tattoo for woman with very reasonable price. The owner here is a special girl with style and thinking.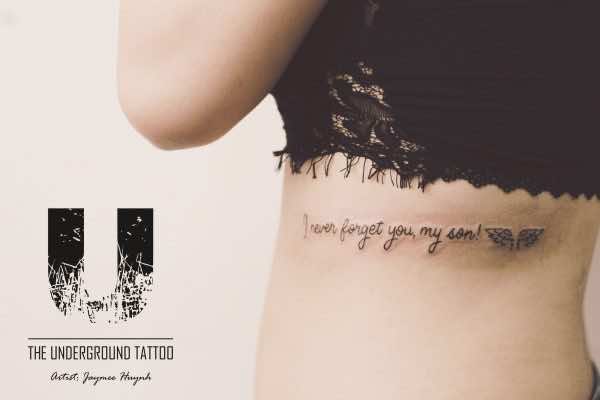 The Underground Tat, 861/40A Tran Xuan Soan Street, District 7
Opening time: 11am-9pm
Tel: +84 91 283 46 74
Tattoos are an art, and Saigon Ho Chi Minh city Vietnam now is burning with this type of art. Let find a truly artist and make a difference in your tattoo.
>>> Day trips from Ho Chi Minh city Vietnam
Comments
comments