Why you should opt for Ho Chi Minh City first?
Although HaNoi is perhaps Asia's most graceful and exotic capital city- a place of grand old boulevards and ancient pagodas where locals practice their tai chi moves besides tree- fringed lakes, arguably, Ho Chi Minh City should be your first stop in Vietnam.  The whirlwind formally known as Saigon is a hot, noisy, dynamic city that rarely sleeps, with a complex history and plenty of culture to soak up. Here are 8 reasons to think of Ho Chi Minh City first when making travel plans to Vietnam.
Face up to the past
Vietnam's war- torn history can't- and shouldn't- be ignored. A visit to the War Remnants Museum is a sobering experience- but an important one. Containing exhibits relating to Vietnam War and the first Indochina War with the French colonialists, it features photographs, military vehicles, and various weapons. There is no doubt that Hanoi is the more traditional city compared with Ho Chi Minh City, Saigon arguably boasts more historically important locations. Apart from many museums, paying a visit to Cu Chi tunnels tours is also a great opportunity to open the window onto the country's rich history and evoke scenes from the Vietnam War.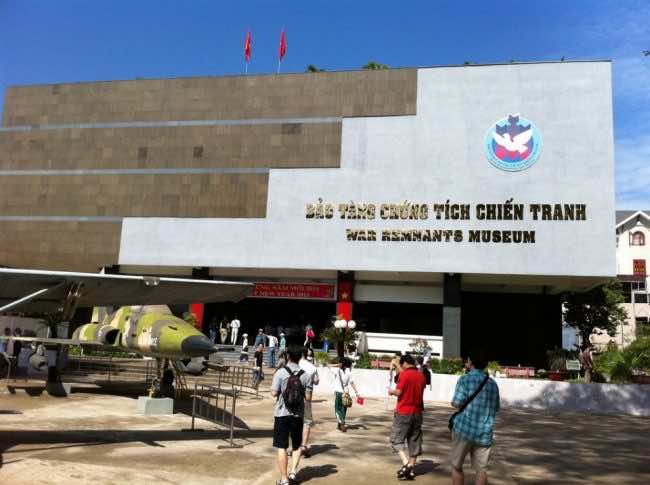 The colonial- era architecture
The architecture of Ho Chi Minh City is a splendid mix of Vietnam's historical heritage, from French colonial villas to modern steel and glass monuments. While Ha Noi is considered as the home to charming, traditional houses, Ho Chi Minh City stands out some of the most impressive architecture in the country. Among the most popular architectural attractions, the Saigon Central Post Office and Notre Dame Basilica dominate Paris Commune Street.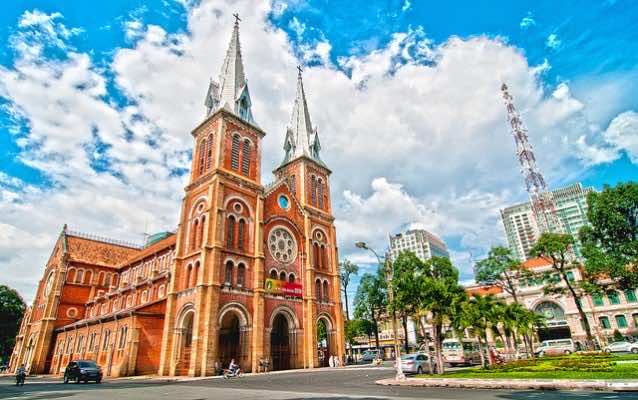 Enjoy specialties
One of the most beautiful things about traveling is food. New flavors, new traditions, new cuisines…Everything about food during a travel is extremely exciting and fascinating. When you're traveling, one thing you do not want to do is to eat what you normally eat. I have to say that Ho Chi Minh City offers a wide variety of both traditional food and innovative concepts, and HaNoi is always famous for conventional dishes.
The stunning picture of Mekong Delta
It takes you a few hours from Ho Chi Minh to Mekong Delta. Mekong Delta, the so-called Western region of Vietnam, is mostly known for its fertile rice growing conditions, past the rolling paddy fields and endless charm to discover. Paying a visit to Mekong Delta Tours is so unforgettable a memory because of the region's diversity. You will catch sight of picturesque scenes like children riding on the backs of water buffalo or cycling to school through countryside lanes, rice workers stooping in a sea of emerald, market vendors grinning behind stacks of fruit, bright yellow incense sticks drying at the roadside, flocks of storks circling over a sanctuary at dusk, locals scampering over monkey bridges or rowing boats on the delta's maze of channels.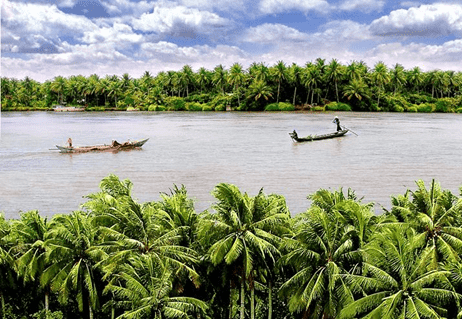 The nightlife
Ho Chi Minh City is awash with clubs and bars, varying from tiny, gloomy establishments to some very upmarket venues. Not just bustling and energetic at day, Saigon offers a dynamic eventful nightlife. At night falls, the city becomes young with fun and exciting tours, theatre performances and music clubs, while Hanoi' s Old Quarter has a strict curfew, which often pushes nightlife to awkward areas outside of the city center.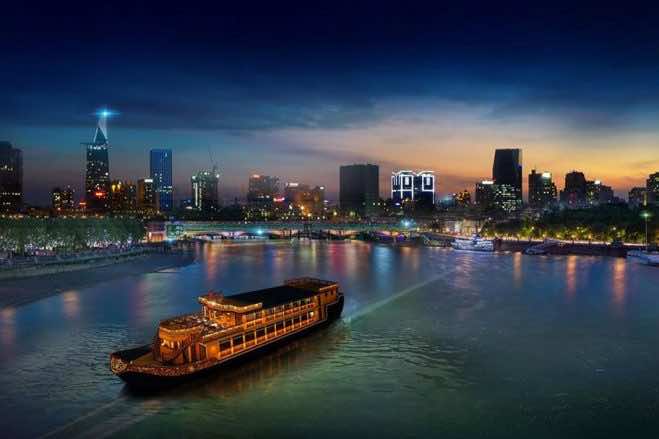 Be the locals in the bustling markets
Besides magnificent architectural works like Notre Dame Cathedral and The Reunification, Saigon is also well known for various fascinating markets- Ben Thanh Market being the most popular. It is plausible to say that Saigon's markets have their own unique appeals, but they all share one thing in common: they are crowded and bustling at all times, a true reflection of the local lifestyle and people. With a wide range of traditional foods, handicrafts, and friendly vendors, wandering around Saigon's markets is a must- do experience, especially for foreigners traveling to Ho Chi Minh City.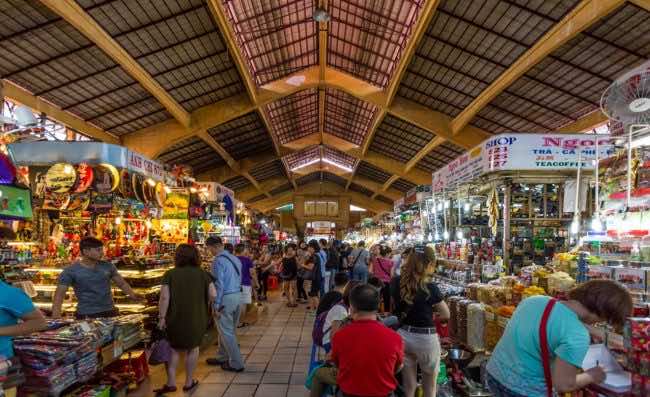 Go for a scoot
Ho Chi Minh City is a city of mopeds- they're everywhere. And one of the most enjoyable experiences is hoping onto one, which is by far the best way to see the city. Hiring one isn't massively recommended- there seem to be few rules on the road, with drivers doing random U- turns into oncoming traffic whenever the mood takes them-  but you can hire Uber or GrabBike motor instead.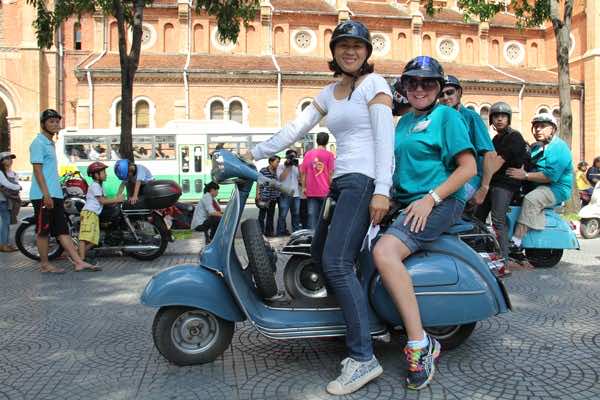 Taking a free walking tour
Saigon Free Walking Tour is guided by local students offering you something more energetic, passionate and thought- provoking than dry- facts. Travelers can enjoy hearing about the city in detail as they stroll through the city's landmarks without a fixed itinerary. It is fascinating to learn about the local culture through a young local's lens.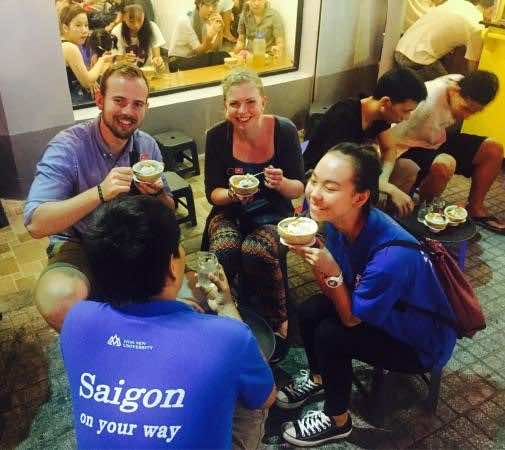 Have a great time in VietNam! If you looking for a travel agency in SaiGon, Kim Travel is the best Travel Company in SaiGon Ho Chi Minh city. Organise tour package, Mekong delta tours, Cu Chi Tunnels Tours Travel from SaiGon Ho Chi Minh city VietNam