Things worth buying as mementos of your time in Saigon
 Travelers always want to bring home something that will remind them of their trip- but many often get stuck buying cheap knick- knacks from tourist traps.
 I guess human nature is all about hanging on to the good times. Most of the time when you are traveling and on holidays, you're having a good time, and you want take back a little piece of that to help you get through the regular times of work, school, commute, and all that daily grind stuff. Some people also like to display their travels- perhaps on their office wall or in the entry hall at home- as a conversation starter, a good reason to chat with colleagues or friends about the places they've been and seen.
It is easy to be swayed in the heat of the moment to buy souvenirs that's not quite what you'd usually buy. Here are some great souvenirs highly recommended to buy when traveling to Saigon:
1.Vietnamese National Customs- Ao Dai
Undoubtedly, Vietnamese Ao Dai is famous all over the world for its unique design which improve the beauty of women who wear it, and thus it has become Vietnamese national costume and one of the most popular souvenirs from Vietnam.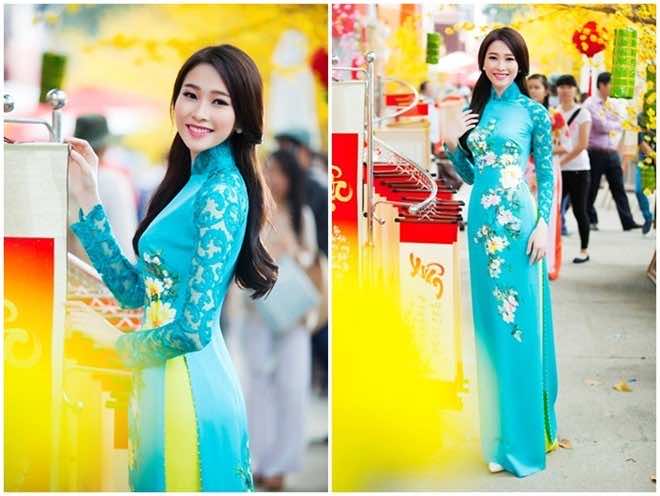 Some shops are famous in Saigon where you can hunt for a good 'ao dai': Lien Huong (Pasteur, District 3), Nhat Nguyet (Mac Dinh Chi, District 1), Nice Silk (Le Thanh Ton, District 1) or Tan Dinh market
2. Conical Hat- Non La
You know, every country has its own national headgear, and conical hat is known as the symbol of Vietnam which is wet rice civilization. This traditional conical hat is particularly suitable for farmers in such a tropical country as Vietnam where fierce sunshine and hard rains take place as often as girls' sulking. It is very easy for you to catch sight of the conical hat in daily life in Vietnam. Tourists can buy several of them at Ben Thanh market ranging from VND30,000 to VND50,000.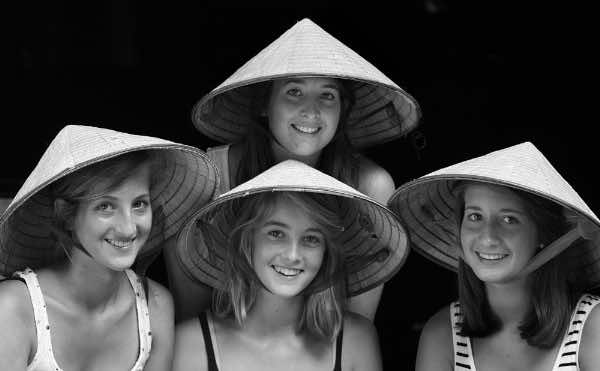 3.Handicraft
Apart from Ao Dai and Conical Hat, handicraft is also one of the most common souvenir which many tourists buy when traveling to Vietnam as well as Ho Chi Minh City. There is a great deal of handicrafts including trays, embroidery, vases, rosewood boxes, wood- block prints, lacquer ware, reed mats, carpets, ceramic…made by skillful Vietnamese artists.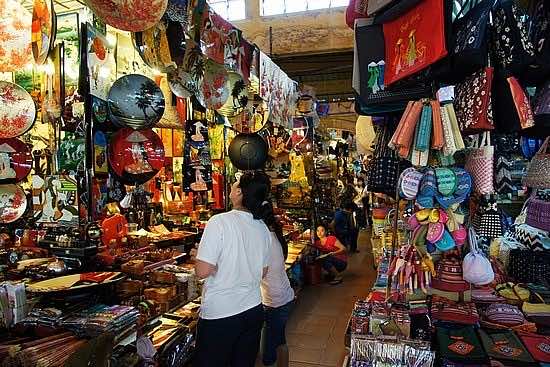 You can easily find handicrafts at Ben Thanh market or at any souvenir shops.
4.Tea and coffee
Vietnam is currently the world's 2nd largest coffee exporter, as the highland region has been transformed into a vast of coffee farms and plantations. Vietnamese, therefore, take great pride in their coffee. Added to this, Vietnam ranks around 5th or 6th in the world for tea production including green and oolongs.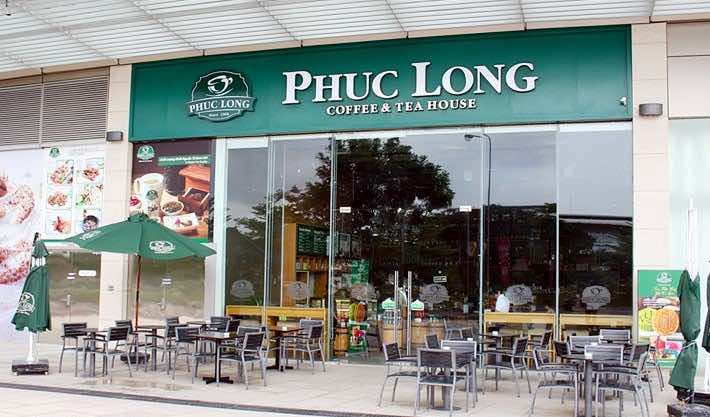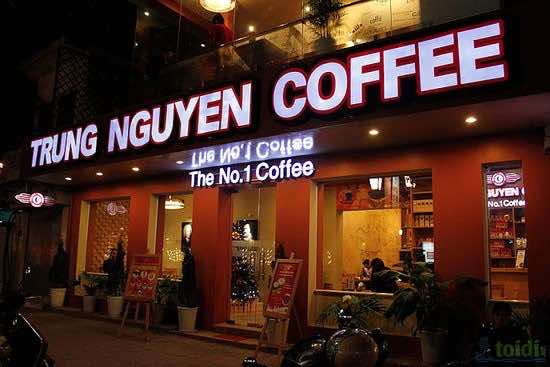 If you want to buy tea or coffee in Ho Chi Minh City after finishing your trip, I highly recommend some famous shops in Saigon: Trung Nguyen Coffee, Phuc Long Tea and Coffee.
>>> Mekong Delta Tours from Ho Chi Minh city Vietnam
5.Buy small souvenirs
Above my desk, I have a small set of shelves where I display some of those traveling trinkets I've bought over the years. In addition, I also take home a fridge magnet, a small booklet, or even sending a postcard to my own home address.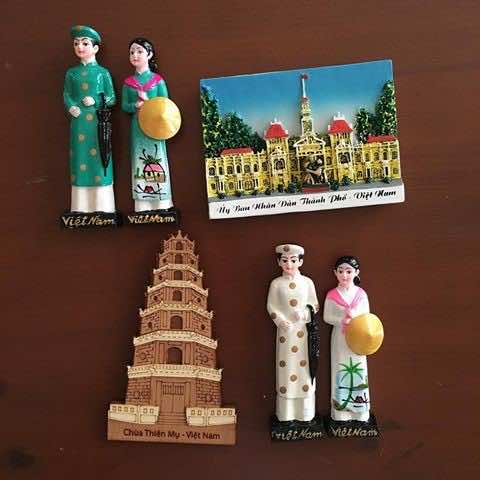 6.Marou Chocolate
I guess that you will think so weird when buying chocolate in Vietnam because when it comes to chocolate, almost people think of Belgium chocolate.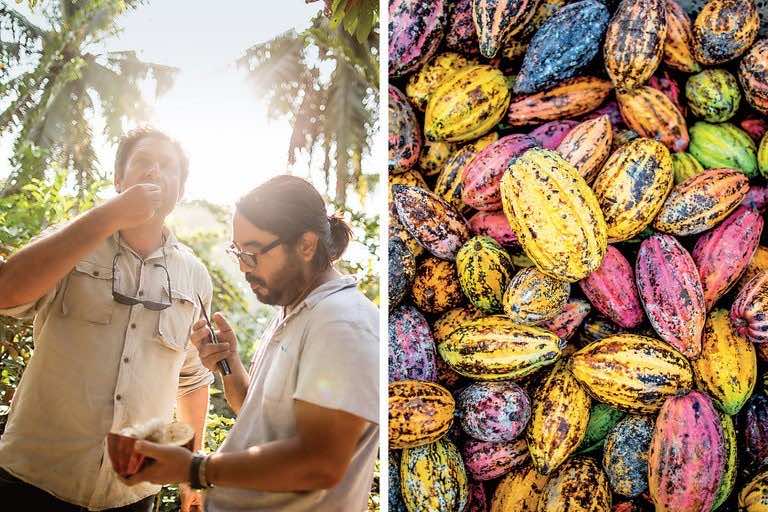 Vietnamese chocolate is unlike any other. It is made mostly from a bean called trinitario. Marou's chocolate has a particular complexity and variability, because they can create theirs from beans they select at the source. This means they have to control everything, from farm to bar.
Marou Faiseurs de Chocolat was founded by two Frenchmen, Samuel Maruta and Vincent Mourou.
So keep an eye out of for unexpected and unpurchaseable souvenirs- they might turn out of to be the most meaning of all!